Industry Pro Newsletter: The Numbers Are In on Annie Live and the State of the Industry
More studies on the numbers from 2020 reveal just how much recovery there is to do.
December 6, 2021 -
As we once again find ourselves entering a winter of uncertainty, a few breakthrough infections and other illnesses have plagued major productions in multiple markets the past few weeks. While many continue to track the Omicron variant, a surge of Delta cases has made planning more complicated than most people hoped it would be. However, as we approach two years of virus related considerations, more best practices for that very planning are beginning to emerge. We are beginning to settle into a new normal - and that new normal begins with the creation of a new Artistic Caucus from four major regional theatres.
The Social Report
The Music Man continues to climb the leadeboard following their announcement on social media the production has moved into the theatre. Mrs. Doubtfire saw a significant increase in engagement following their opening night.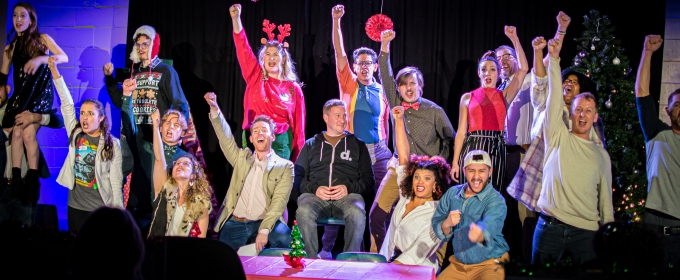 Major Regionals Join Forces for New Artistic Caucus
Baltimore Center Stage, Woolly Mammoth Theatre Company, Long Wharf Theatre, and The Repertory Theatre of St. Louis joined forces to bring artistic collaboration to a new level: forming a caucus of theatre artists to expand the literary management process. The theatres have come together to join their resources in supporting a group of freelance artists who will engage with new work around the country as another way to feed into the development of work for the theatre companies that are supporting the cohort. Though this is the first of its kind collaboration, the Artistic Directors of each institution pointed out in a joint statement that these kinds of relationships have long existed in theatre, just in an informal way.
Dramatists Guild Foundation Announces Grants for Mental Health
Last week, the Dramatists Guild Foundation announced a new program to provide unrestricted grants of up to $1,000 for theatrical writers to start or continue their mental health program. The grants were born of conversations with member writers about what services they were most in need of.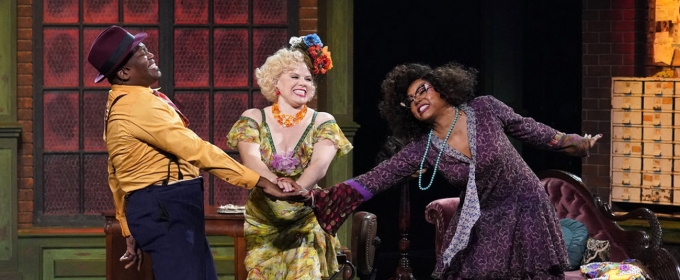 Annie Live! Draws 5.2 Million Viewers
Though this number was more than double what The Grinch provided for NBC last year, it was still small compared to other past live musical efforts from NBC. However, this might be more attributable to an increase in the number of people who have cut the cord in recent years, as the production performed above NBC's typical Thursday night, and was the second-highest rated program on Thursday night, coming in second only to the NFL.
Thanksgiving Day Parade Draws More than 25 Million Viewers
Though this year saw a slight decrease from 2020, NBC still reports that this was their highest rated special since last year's parade. The broadcast itself featured numerous Broadway performances and was a true showcase for New York City as a re-opened tourist destination.
The (Necessary) Evolution of Arts Fundraising
Writing for Howl Round, Jackson Cooper explores the ways in which arts fundraising must evolve as institutions work to emerge from the pandemic. While many donors stepped up in big ways during the shutdowns, we've also spent the last two years learning more about DEI initiatives and how these principles must be central to the work being done at arts institutions - and that includes work being done by the development department.
One Broadway Producer Thinks Korean Musicals Can Go Global
Following the first ever K-Musical Conference at the end of November, Broadway Producer Cody Lassen remarked that he believes the style has global potential. With the continued rise in global popularity of other Korean cultural exports - namely K-Pop and the Netflix hit Squid Game - it is definitely an area of musical theatre development to keep an eye on.
TCG Releases Theatre Facts 2020
The report uses data from the United States non-profit theatres, and is a comprehensive statistical look at the impact of theatre in communities, as well as the overall financial health of the nonprofit theatre sector. The report for 2020, covering the period of Fall 2019 to Fall 2020, shows the deep impact that COVID had on the nonprofit sector - however, it also shows that despite the tremendous pandemic headwinds, the nonprofit theatre sector still contributed more than $2 Billion to the US economy.
Theatre Owners in the UK Make Masks Mandatory
Following the lead of the UK Government in making masks mandatory on public transit and in stores in response to the new Omicron variant, the major theatre owners have joined together to announce a mask mandate for audiences of their own. Currently, the plan is to keep the mask mandate in place until at least December 19th.
In this week's edition of the new column, Michael Dale reflects upon the impact and importance of tick, tick...Boom!
Replay: Industry Pro Webinar - The New Marketing Cycle with Rian Durham of Situation
On December 1, Rian Durham of Situation Interactive joined the Industry Pro webinar to chat about the changing marketing cycle as the industry emerges from the pandemic - one of the highlights was his discussion of the longer consideration period that most audience members are going through - that period of time from when they first hear about the show to when they make that ultimate decision to buy. This shift has huge implications for your marketing, and if you weren't on the call Wednesday, make sure to click the link above and give the replay a watch.
Add Your Show to our Regional Events Calendar
As audiences get set to return to in-person performances, and as your company works to market your own return to the stage, make sure you've got your upcoming shows in our regional events calendars. Listings are free of charge, with boosting options available. Get your show listed now!
BroadwayWorld Stage Mag - A Fully Interactive Show Program
The digital solution to your show program needs - want to see what's possible? Check out the Stage Mag's for off-Broadway's Blindness and for Next on Stage Season 3! Then start building your own at stagemag.broadwayworld.com.
Want more information about marketing options with BroadwayWorld? Request a media kit here and a member of our sales and marketing team will reach out promptly.