Industry Pro Newsletter: Policies Diverge Across Regions, Why Theatres Need to Utilize TikTok
Lin-Manuel Miranda Thanks the Dramatists Guild for Their Protection of Copyright
The industry is in a weird spot right now, and the stories in this week's newsletter highlight the divergent paths different segments of the industry are going down - first, a story about the necessity of TikTok, as well as a story of the cancellation of The Unofficial Bridgerton Musical Concert at the Royal Albert Hall amidst the recently filed copyright infringement suit against the creators. In another form of copyright infringement, Lin-Manuel Miranda issued a statement on the illegal production of Hamilton. Then, on Broadway The Kite Runner becomes the first show to create a mixed mask policy - with at least one performance per week designated a mask required performance - while the rest of Broadway remains mask optional. But in Washington, DC, the trade group there announced that masks would remain required. As the industry recovers and reforms, we'll continue to see these kinds of divides on the regional level, and we'll bring you coverage of those divides as they happen.
SUBSCRIBE NOW - Want this newsletter delivered to your inbox every Monday? Make sure and subscribe using the form at the top or bottom of this page to join the Industry Pro mailing list.
Industry Trends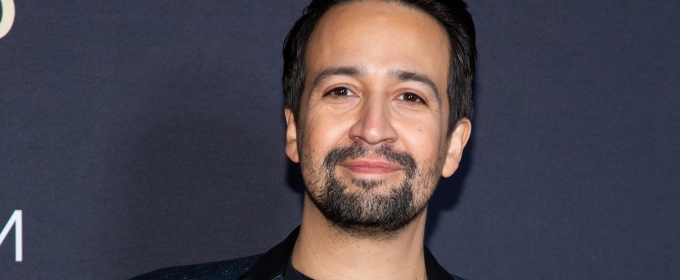 Lin-Manuel Miranda Issues Statement on McAllen Church's Illegal Hamilton
In the statement, the writer and composer thanked the Dramatists Guild for their tireless efforts in protecting the copyright of writers, lyricists, and composers. In response to the production itself, he said, "Now lawyers do their work." Click here to read more...
Exploring the TikTok Revolution in Theatre
Writing for HowlRound, Katy Zapanta explores the theatrical revolution on TikTok - from the way young creators are teaming up to create and remix art, to the mistakes that some theatres are making in thinking about TikTok as just another marketing platform. Click here to read more...
Broadway/New York
Kite Runner Sets Friday's As Mask Required Performance
In a sign that feedback on mask optional performances has been mixed, The Kite Runner has become the first Broadway show to announce that they will have one performance that isn't mask optional to accommodate patrons that are most comfortable in a fully masked environment. Click here to read more...
Daniella Topol Departing Rattlestick for Nursing School
As part of a long reflection on her own place in the theatre industry, and after coming in close contact with members of the healthcare industry through the course of creating a piece, something inside Topol to make the change. The departure is a prime example of the many leadership changes occurring at companies not just in New York, but across the industry. Click here to read more...
Regional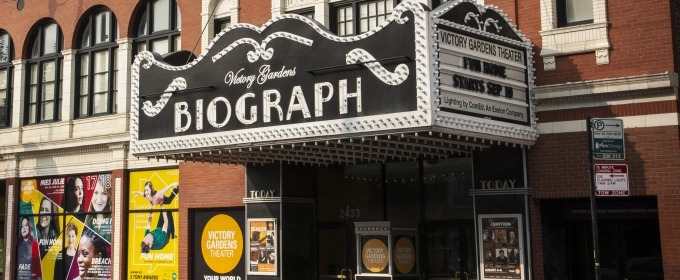 Remaining Victory Gardens Staff Moves to Unionize
Citing the board's refusal to meet with the remaining staff members, the group took the step to file a petition with the National Labor Relations Board to gain Union representation. The board stands accused of creating a toxic work environment and a lack of transparency. Click here to read more...
Theatre Washington Continues Masks-Required Policy
While no longer checking for vaccination status, most member theatres of Theatre Washington will continue to require audiences to wear masks throughout the duration of the performance. Click here to read more...
Bud Martin to Retire from Delaware Theatre Company
Martin will officially leave the company in 2023, where he has been serving as the Executive Director and Artistic Director for the last ten seasons. To make the transition smooth, the Board of Directors has appointed current Managing Director Matt Silva to Executive Director, and Martin will remain Artistic Director through the 2023 season. After that, Silva will take over the AD role as well. Click here to read more...
International
UK Equity Launches Comedians Charter
In an effort to improve the working conditions of comedians working in the UK, Equity has launched a new Comedians Charter to help ensure safe and transparent work environments for comedians. Click here to read more...
Unofficial Bridgerton Musical Concert at Royal Albert Hall Canceled
Following the filing of Netflix's lawsuit against the show's creators for copyright infringement, the planned concert at Royal Albert Hall has been canceled. Click here to read more...
What UK and European Leaders Can Learn From Theatre
Director Ivo van Hove suggests in a recent interview that leaders in both Europe and the UK should look to the theatre industry for examples of how to let collaboration thrive in a post-Brexit society. Click here to read more...
Missed our last few newsletters?
August 8, 2022 - New Leadership Model at Pennsylvania Shakes, New Auditions at Princeton
Our two Industry Trend stories this week take a look at a few of the different ways that people are trying to bring change to the theatre industry: first in reforming the work environment that has long been problematic, and second, the way Princeton is working on developing a new audition process to help bring more people into theatre in an educational environment. In the wider industry, we have a few more lawsuits, some more leadership transitions, and a look at the struggle to bring more access for disabled patrons to the UK. Click here to read more...
August 1, 2022 - Finding Artistic Rest, Susan Booth Returns to the Goodman
New Diorama Theatre in the UK announced an interesting new season: they won't be producing any shows until 2023. While we have seen a slew of these kinds of announcements for financial reasons as companies reorganize, this was for a different reason. The company wanted to give their artists the opportunity to rest away from the pressures of constantly producing. They also raised funds for it like they would any other productions season, meaning that not only is everyone getting rest - they're being compensated so they can actually rest and dream about the next creative steps for the company. This story stands in contrast to another story in the newsletter today - allegations at Adventure Theatre Company in DC of unsafe work conditions, primarily resulting from an over-scheduled season. How can New Diorama's example be followed to give artists more time and space to be creative? Click here to read more...
July 25, 2022 - An Industry in Reform - Internships and a New Vision for Funding
A thought experiment from New Zealand examines a potentially new way to not only make arts funding more equitable, but transparent and with the opportunity for potential patrons to find projects to fund. This future thinking in the industry continues to extend throughout the United States as well, as companies continue to re-imagine what their entry level programs look like. However, the Paradise Square situation and the way in which Ken-Matt Martin was pushed out at Victory Gardens continue to highlight the long road ahead of an industry in reform. Click here to read more...
BroadwayWorld Resources
BroadwayWorld Stage Mag - A Fully Interactive Show Program
The digital solution to your show program needs - want to see what's possible? Check out the Stage Mag's for A Gentleman's Guide to Love and Murder and for The Musical of Musicals (The Musical!)! Then start building your own at stagemag.broadwayworld.com.
Add Your Show to our Regional Events Calendar
As audiences get set to return to in-person performances, and as your company works to market your own return to the stage, make sure you've got your upcoming shows in our regional events calendars. Listings are free of charge, with boosting options available. Get your show listed now
Want this newsletter in your inbox every week? Subscribe here.
Want more information about marketing options with BroadwayWorld? Request a media kit here and a member of our sales and marketing team will reach out promptly.