Arts Administrators Of Color Network Names Karla Estela Rivera As Executive Director
Arts Administrators of Color Network has selected writer, performer, activist, and arts advocate Karla Estela Rivera as its Executive Director following an extensive search process. Rivera began her tenure on September 19, 2022. She is preceded in the role by Quanice G. Floyd, Founder and former Director.
Rivera has leveraged her gift of storytelling to uplift and create opportunities for, with, and in divested communities. Prior to becoming the executive director of the Arts Administrators of Color Network, she had the honor of being the executive director of the historic Free Street Theater. She is a company member of 2nd Story in Chicago and the author/narrator of the first-ever commissioned young audiences piece for the Joffrey Ballet, Rita Finds Home (a co-production with the Miami City Ballet). For over a decade, Karla has balanced her artistic practice and serving in non-profit institutions, beginning as a teaching artist and youth worker, to making national history in systems-level leadership and policy as the co-chair of the Illinois Fine Arts Indicator work group.
Most recently, she served as an advisor for the National Guild for Community Arts Education's Rootwork cohort program and Groundwork Symposia, and is a co-host of the Creative Generation's Why Change? podcast. She is a native of Mayagüez, Puerto Rico, and holds a BA from Columbia College Chicago's Department of Film & Video, with graduate studies at New York University.
In celebration of Rivera's selection, Arts Administrators of Color Network Board Co-Chair Ariel Davis remarked "Karla has proven herself to be a force in the arts world, and the board at Arts Admin of Color is thrilled to have her lead the organization in its next chapter." Daniel Guzman, Board Co-Chair, also added "This is an exciting time in the growth of AAC. With Karla's experience and leadership, we are about to serve our community on a level like never before."
"I'm both over the moon and humbled to have been asked to lead AAC. Our founders and board have created necessary 'for us, by us' spaces of connectedness, support, and advocacy for artists and administrators of color in our sector for the last six years. I cannot wait to work with our communities across the country and support AAC's next evolutionary steps." shared Rivera.
Rivera's selection comes at a pivotal moment for Arts Administrators of Color Network. The organization began a strategic planning process in 2021 alongside ALJP Consulting, resulting in a new strategic plan that was subsequently adopted in January 2022. This followed a generous and transformative gift from philanthropist MacKenzie Scott in June 2021.
The organization will invite its community of artists and arts administrators of the global majority to meet Rivera at its first in-person convening since 2019. The 2022 Convening will happen on November 5, 2022 at Eaton DC in Washington, D.C. More information on the event can be found at www.aacnetwork.org/annual-convening
The Arts Administrators of Color Network is a national support network that harnesses the power of artists, arts administrators, and organizations of people of the global majority to connect and expand BIPOC leadership across the U. S. creative sector. Since its creation in 2016 in Washington D.C., the organization has held over 25 events, served over 1,000 arts leaders in DC/Maryland/Virginia, over 200 arts leaders nationally and maintains a network that reaches over 18,000 individuals.
Industry Classifieds
More Hot Stories For You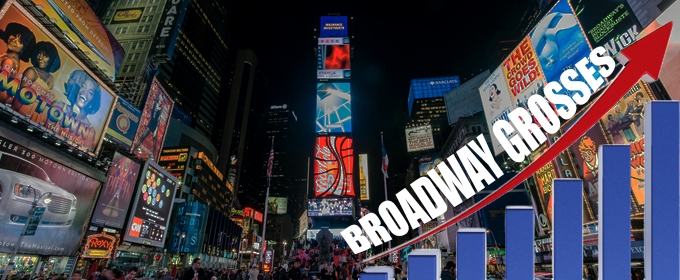 Broadway Grosses: Week Ending 11/27/22

November 29, 2022

Grosses for all the Broadway shows for the week ending 11/27/2022.
---
Alchemy Production Group Announces Lauren Tucker and Alex Stone as Partners

November 29, 2022

Carl Pasbjerg and Alchemy Production Group announced that long-time team members Lauren Tucker and Alex Stone will be expanding their roles and are now partners in the firm.  Alchemy Production Group is currently represented on Broadway by The Music Man starring Hugh Jackman and Sutton Foster.  
---
William R. Howard Scholarship Honors The Birthday Of Congresswoman Shirley Chisholm

November 29, 2022

In celebration of the birthday of Congresswoman Shirley Chisholm, the Shirley Chisholm Cultural Institute (SCCI) is launching the first round of the William R. Howard Scholarship on November 30, 2022. The scholarship in the amount of $500 each will be awarded to two young adults between the ages of 18 to 24 in the areas of art, culture, and/or academics. 
---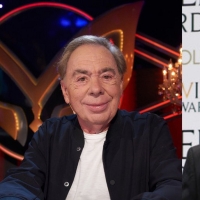 Andrew Lloyd Webber & Michael Harrison Announce Partnership to Develop New Musicals

November 28, 2022

Andrew Lloyd Webber, composer of some of the world's most famous musicals, and Michael Harrison, critically-acclaimed, award-winning international producer, announced the creation of a new musical theatre partnership to find and develop new musicals, and create new productions from Andrew Lloyd Webber's momentous musical catalogue. 
---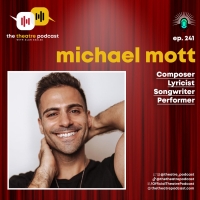 THE THEATRE PODCAST WITH ALAN SEALES Hosts Composer Michael Mott in New Episode

November 26, 2022

The Theatre Podcast with Alan Seales talks to Michael Mott on its latest episode, now available for streaming.
---