Stages Repertory Theatre to Premiere A MIDNIGHT CLEAR: A MUSICAL TALE OF CHRISTMAS
Stages Repertory Theatre has announced the World Premiere of A Midnight Clear: A Musical Tale of Christmas, written and directed by Stages' Artistic Director Kenn McLaughlin, with music and lyrics by composer David Nehls. A Midnight Clear is a follow-up to their smash original hit I'll Be Home for Christmas, which made its World Premiere last year at the Arvada Center in Denver.
Set on Christmas Eve in 1964, A Midnight Clear opens as a snowstorm threatens to cancel a concert hosted by the Sisters of the Poor Sacred Heart. But when a mysterious stranger and a stranded motorist arrive at their chapel, the Sisters find that the songs of Christmas have far more power than they had imagined. Stages favorites Carolyn Johnson (End of the Rainbow, The Great American Trailer Park Musical series), Kelley Peters (Always...Patsy Cline, The Honky Tonk Angels series), Brad Goertz (Next to Normal, The Great American Trailer Park Musical), and Kristin Warren (Mack and Mabel), join Megan Van de Hey, making her Stages debut.
McLaughlin and Nehls have a long history of collaborations at Stages, including Panto Sleeping Beauty, Panto Mother Goose, and The Great American Trailer Park Christmas Musical. Nehls also provided the music and lyrics to the wildly popular The Great American Trailer Park Musical, which Stages will produce for the third time in May 2018.
"David and I collaborated last year on a play we are both very proud of called I'll Be Home for Christmas, which had its world premiere last year at Arvada Center for the Arts and Humanities in Denver," McLaughlin said. "When Board and staff members from Stages saw the show, they encouraged us to bring it to Houston. But soon it felt more appropriate to craft an original story for Stages, much as we had written I'll Be Home specifically for Arvada. And so, drawing out one small thread about a few nuns from I'll Be Home, we began to write A Midnight Clear. In short order, our new play took on its own magnificent life."
The two also share complicated feelings about the holiday season, having both experienced personal losses around Christmas as children, and A Midnight Clear speaks to that reality. "Christmas is a wondrous season, one that brings forward much good in the world. But it is an illusion to believe that pain is banished for everyone," McLaughlin said. "Yet despite the challenges that Christmas brought to our homes, both David and I love the holiday and celebrate it with all our hearts."
The show's score, which features classic carols like O Holy Night, Good King Wenceslas and I Saw Three Ships alongside original holiday music by Nehls, is played with striking simplicity by a musical trio including piano, violin and cello, offering audiences a moment of calm joy in the midst of a chaotic season. "We especially love the music of Christmas," McLaughlin said. "The music seemed always to be the one thing that could heal the world we lived in-and we still believe it does."
Performance times are Wednesdays & Thursdays at 7:30pm, Fridays at 8pm, Saturdays at 2:30pm and 8pm, and Sundays at 2:30pm. Regular tickets start at $25 with savings for groups of 6 or more Wednesday-Saturday matinee, and groups of 10 or more on Saturday evening & Sunday. To purchase, call the Stages Box Office at 713.527.0123 or reserve online at www.stagestheatre.com.
Founded in 1978, Stages is a professional Equity theatre that produces new work, presents established work in new ways, nurtures and develops talent, and cultivates and strengthens relationships with Houston audiences. Characterized by courage, generosity, ingenuity and intimacy, Stages works to advance theatre and enliven community to make a more vibrant Houston.
Stages presents a broad scope of plays and musicals in an intimate setting, generating critical acclaim and creating powerful connections between plays and people. The third-largest theatre in Houston and the sixth-largest in Texas, Stages performs year-round, one of only a handful of Texas theatres that offers year-round employment for creative professionals. On average, Stages produces 12 productions per year totaling more than 375 performances and reaching 65,000+ patrons. Almost all of Stages' shows are rehearsed and constructed on-site in Houston, brought to life by an exceptional community of locally-based artists and craftspeople along with occasional guest directors, actors and designers from around the world.
For more than a decade Stages has made a strong investment in nurturing emerging artists and craftspeople who have now become field leaders and working professionals. Stages' learning opportunities include performance and production internship programs for college students and conservatory-style training for middle and high school students.
Through this robust scope of activities Stages encourages conversation about important ideas, provides insight into other cultures and viewpoints, and helps develop each new generation of artists, audiences and citizens. For more information visit www.stagestheatre.com.
More Hot Stories For You
Main Street Theater To Present MACBETH MUET This January

December 2, 2022

Main Street Theater (MST) is bringing back Canadian theater company La Fille Du Laitier and its production of Macbeth Muet to Houston January 27 – 30, 2023.  
---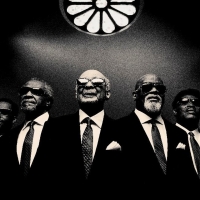 Performing Arts Houston Presents Blind Boys Of Alabama

November 30, 2022

Performing Arts Houston presents Blind Boys of Alabama for their special holiday performance with Sarah Grace & the Soul. The gospel legends will perform their takes on holiday classics, such as White Christmas, Silent Night, and more on December 4, 2022, at Jones Hall.
---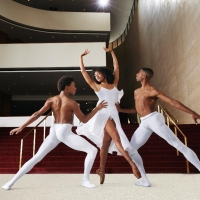 Performing Arts Houston Presents Dance Theatre Of Harlem Houston Education Residency

November 30, 2022

Performing Arts Houston presents Dance Theatre of Harlem (DTH) for a week-long Education and Community Residency, December 6-11.
---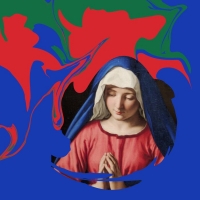 Ars Lyrica Houston's Holiday Concert Explores The Rich Musical Legacy Of The Virgin Mary

November 29, 2022

On Tuesday, December 13th at 7:30 pm, Ars Lyrica Houston – an ensemble specializing in music of the 17th and 18th centuries – presents a special holiday concert titled A Marian Feast in the beautiful and resonant St. Philip Presbyterian Church.
---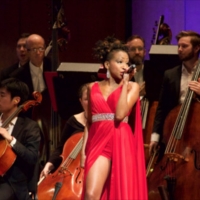 N'Kenge to Headline A VERY MERRY POPS Concerts With Houston Symphony in December

November 29, 2022

This holiday season Broadway star, N'Kenge will make her joyous return to the Houston Symphony as featured guest artist for A Very Merry Pops, a three night holiday concert series, led by Principal Pops Conductor Michael Krajewski. The performances will take place on December 15th, 17th and 18th, 2022.
---