Rec Room Arts Seeks Artists for Inaugural Residency Festival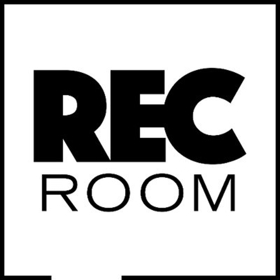 In February 2017, longtime friends, theatre artists, and educators Matt Hune and Stephanie Wittels Wachs launched Rec Room Arts, a 501(c)3 non-profit organization committed to the creation and development of new work across artistic disciplines. The two are achieving their mission with an inaugural Main Stage Season of multi-disciplinary work and an Artist Residency Program for both established and emerging artists interested in generating new work.
"One thing that's become overwhelmingly obvious since we launched is that our community is full of artists, thinkers, comedians, renegades, storytellers, innovators and creators," said Rec Room Arts Artistic Director Matt Hune. "Houston is home to tons of thriving arts organizations, but we've found that rental fees and a lack of organizational support seem to stand in the way of artists being able to get their foot in the door."
(Enter Rec Room Arts.) Rec Room Arts supports the development of new work by inviting artists to propose, create, and present works of theatre, dance, music, opera, performance art, film and more. The organization is interested in artists who work to bend and break the rules of conventional performance.
2017 Resident Artists include dancer Laura Gutierrez (one of Dance Magazine's 25 to Watch), comedians Kathryn Way (So Like Basically), Britt Vasicek (Sell Your Body Show), Hoja Lopez & Stacey Daniels (ShitShow, Relationshit podcast), percussion based music organization Space City Performing Arts and newly formed theatrical troupe Misnomers.
"The coolest part of the residency program is that our residents become collaborators in our season," Hune continues. For example, Laura Gutierrez choreographed Rec Room Arts' 2017-2018 innaugural season opener, RITE OF SPRING, a pared-down and immersive modern dance adaptation of Stravinsky's iconic ballet.
Of the performance, Nancy Wozny, editor in chief of Arts & Culture Texas said: "I may never know the working dynamic between Gutierrez and Hune, but I do know that it's working, and in a way we rarely see in Houston. By building movement into a theatrical frame that has the sensibility of dance without its self consciousness, they are playing with meaning and abstraction in a way that keeps us guessing."
Seeing the success of the Residency program, Hune and Wittels Wachs were eager to reach out to even more performing artists our second year and to give them an even stronger infrastructure for success. To that end, they applied for a FY2018 Project Grant through Houston Arts Alliance and the City of Houston and were one of 20 arts organizations to be awarded a $10,000 grant for their Artist Residency Festival, premiering in February 2018.
According to a press release from the Mayor's office on July 26, 2017, "A total of $3,463,217 in grants will go to local nonprofit organizations to present activities and programming between July 2017 and June 2018. The grants are funded through a portion of the Hotel Occupancy Tax that is dedicated to the arts as part of the city's cultural priorities guided by the Mayor's Office of Cultural Affairs (MOCA)."
Rec Room Arts is now taking applications for six spots in the 2018 Artist Residency program. Interested applicants can apply online at https://www.recroomarts.org/application.
WHAT DOES THE PROGRAM OFFER?
The Artist Residency Program provides workshop and performance opportunities for performing artists of all disciplines to hone and develop new work. Artists of all mediums are encouraged to apply to the 2018 Artist Residency program, taking applications now through November 15th. An online application can be found at www.recroomarts.org. Finalists will be announced mid-December.
The program has several new, exciting features, including artistic and business-related mentorship and education for one calendar year. Artists will also be provided daytime rehearsal space, technical support, artistic feedback, marketing/PR, and box office/front of house management. Each artist will be provided a $300 performance stipend.
The month of January will be filled with weekly workshops and seminars led by business and marketing professionals to help participating artists gain insight into the business side of their art. Some of the questions we will work together to answer include: "How do I get people in the door?" "How do I market myself?" "How do I create a promo video and other catchy content?" "How do I carve out an effective social media presence?"
In the Spring, each resident will be given one week of studio time and one week of rehearsal time, culminating in a weekend of performance dates open to the public. There will be a talk-back after each opening night performance so artists can get a feel for the audience's response and the overall impact of their work.
For the remainder of the residency year, artists are given an artistic home at Rec Room. Residents are part of a cohort of six artists who support each other's work throughout the year. Resident artists are given consideration for Rec Room's main stage productions.
Throughout the year, each resident is encouraged to pitch performances to be produced at Rec Room. Artists are provided free tickets to all opening night performances, as well as discounted tickets throughout the year.
PROGRAM DATES
Application Deadline - November 15, 2017
Start of Residency - January 7, 2018
January Seminars - January 7, 14, 21 & 28, 2018*
Residency Festival - February 15-March 31, 2018**
End of Residency - December 31, 2018
FESTIVAL DATES
Artist Residency 1
Studio Time - February 5-10
Rehearsal Dates - February 12-15
Performance Dates - February 16, 17
Artist Residency 2
Studio Time - February 12-17
Rehearsal Dates - February 19-22
Performance Dates - February 23, 24
Artist Residency 3
Studio Time - February 19-24
Rehearsal Dates - February 26-March 1
Performance Dates - March 2, 3
Artist Residency 4
Studio Time - February 26-March 3
Rehearsal Dates - March 5-8
Performance Dates - March 9, 10
Artist Residency 5
Studio Time - March 12-17
Rehearsal Dates - March 19-22
Performance Dates - March 23, 24
Artist Residency 6
Studio Time - March 19-24
Rehearsal Dates - March 26-29
Performance Dates - March 30, 31
TICKETS
General admission tickets to the Residency Festival will go on sale the first week of January 2018. All shows will start at 8 pm.
Season pass holders and Rec Room members are FREE. General admission is $15 per show. Students are $10. A six-show festival pass will be available for $75.
ABOUT REC ROOM ARTS
OUR MISSION IS TO DEVELOP INNOVATIVE WORK BY EMERGING AND ESTABLISHED ARTISTS ACROSS DISCIPLINES IN ORDER TO ENERGIZE A NEW GENERATION OF AUDIENCES FOR THE ARTS.
The Board of Directors includes Abby Koenig (President), Ryan Leach (VP), Cynthia Ogden (Treasurer) and Chelsea Viles Cutler. Stephanie Wittels Wachs serves as Executive Director. Matt Hune serves as Artistic Director. Tasha Gorel is House Manager and Gregory Starbid is Technical Director.
Rec Room Arts is currently producing all events at Rec Room, a performance space and bar nestled in east downtown Houston. Ticket prices for Rec Room Arts events are $8 - $25, ensuring that the art is accessible to all. All tickets can be purchased via www.recroomarts.org. Rec Room is located at 100 Jackson St. Houston, TX 77002.
UPCOMING @ REC ROOM ARTS
Title: Garbage Island 4.0
Description: Back to school getting you down? Then head back to Rec Room for the ALL NEW episode of GARBAGE ISLAND 4.0, the only original live sketch show in Houston for children ages 2 -6! The ALL NEW FOURTH episode features some of the same characters from the original show, along with brand new characters, brand new actors, and Fall-themed fun! This episode focuses on the great outdoors, with a special video taped segment on how to use and reuse; including composting, seedlings and Halloween costumes made out of found items. Children are invited to bring an old toy with them every week that will be used during the show. Each performance ends with a dance party and trash orchestra with the cast.
Date: September 16, 23, 30 & October 7
Time: 10:30 am & 1:00 pm
Cost: $8 - $15. Children under 2 are free to sit on parents' laps.
Phone: 713-344-1291 | URL: www.recroomarts.org
Title: Story Hole 2: Holidays
Description: Story Hole returns to Rec Room after two sold out performance in June. The show features LGBTQ storytellers sharing their stories and humor. The theme for this round is "Holidays". Audiences will be delighted, surprised and maybe even aroused by this hilarious and heartfelt show.
Date: October 5 | Time: 8:00 pm & 10:00 pm
Cost: $10
Phone: 713-344-1291 | URL: www.recroomarts.org
Title: Sender
Description: A new comedy by Ike Holter, one of America's finest emerging playwrights and winner of the Windham-Campbell Literature Prize for drama. In this regional premiere, a young man shows up a year after his assumed death in his former Chicago apartment alive, well, and ready to fix what went wrong. A hilarious play that ultimately asks: What does growing up mean, and is it even desired in this day and age? Directed by Stages Associate Artistic Director, Josh Morrison.
Date: October 19, 2017 - November 11, 2017 (Runs Thursdays, Fridays & Saturdays)
Cost: $20 - $25
Time: 8 pm
Phone: 713-344-1291 | URL: www.recroomarts.org
Title: Hansel & Gretel
Description: This dark take on the beloved Brothers Grimm fairy tale is set in a stunning wooded installation by artist Mina Gaber. Audiences of all ages will experience a truly immersive experience in Rec Room's Back Room. This stripped-down English version of Humperdinck's folk-inspired opera is ideal to become the next Houston holiday tradition. Directed by Matt Hune.
Date: December 7, 2017 - November 23, 2017 (Runs Thursdays, Fridays & Saturday nights and child-friendly matinees)
Time: 8 pm
Cost: $20 - $25
Phone: 713-344-1291 | URL: www.recroomarts.org
Related Articles View More Houston

Stories

Shows
More Hot Stories For You