Photo Flash: First Look at Playhouse 1960's Second Annual Short Play Festival
Eleven original short plays written by local playwrights! In one night you can get a glimpse, amongst other things, into Shakespeare's mind, a touching father-daughter moment before she walks down the aisle, a spelling bee gone awry, a cruise to an unusual destination and chickens! Scroll down for a look at Playhouse 1960's Second Annual Short Play Festival (SPF)!
Plays by Cassandra Austen, Brandy N. (Reichenberger) Carie, Conor Farrrell, Nicholas Garelick, Lauren Hance, Melissa McEver Huckabay, Bryan Maynard, Neil Ellis Orts, Jeffrey Strausser. Michael Weems and Carl L. Williams.
Directed by Steve Carpentier, Nicholas Garelick, ElizaBeth Grant, Austin Heps, Lauren Hainley, Maddie Michel and Aimee Small.
Starring: Cameron Banks, Michelle DeBelen, Elaine Edstrom, Joseph Fornes, Nicholas Garelick, Laura Grayson, Austin Heps, Chris Janousek, Rebecca Johnson-Edgerly, Sundi Lee, Amanda Maynard, Bryan Maynard, Jonathan Moonen, Kevin Norman, Jason Jonathan Rivas, Renata Smith, John Stevens, Tanya Terry and Wayne White.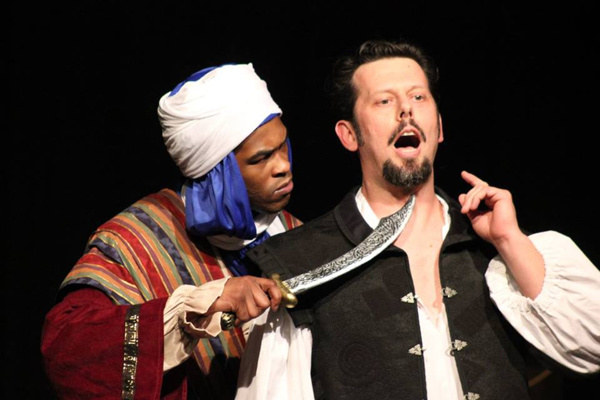 O HELL NO! by
Bryan Maynard
What's a world-renowned Bard to do when he can't write a good play to save his life? Why, turn to a total stranger and mayhap his own wife! l. to r. Cameron Bank and
Bryan Maynard
TIMING by
Michael Weems
Desperate to conceive, Natalie devises a ridiculous scenario that can only end poorly. l. to r. Laura Grayson and Chris Janousek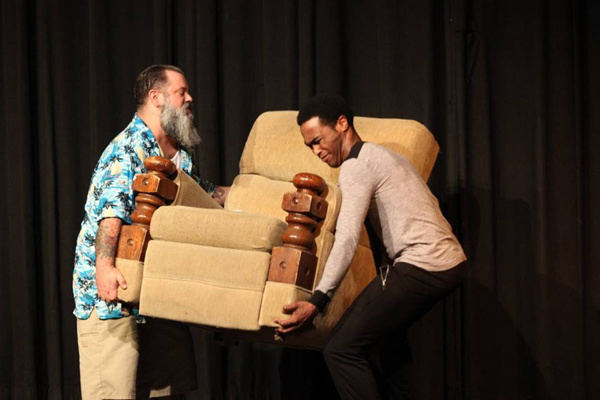 CHAIR PLAY by Brandy N. (Reichenberger) Carie Every one of us needs a comfy, squishy chair to call our very own. But how can we be absolutely sure, before we take it into our homes, that this chair is not possessed by malicious spirits? l. to
TRYING by Neil Ellis Orts Estranged, middle-aged brother and sister, Dwayne and Sharon, meet on the grounds of their former high school to attempt some kind of reconciliation. l. to r. Renata Smith and Joseph Fornes
S-P-E-L-L-I-N-G by Nicholas Garelick Day six of a spelling bee fillibuster... Nicholas Garelick
THE CRUISE FROM HELL by Jeff Strausser Jack and Betty, two senior citizens from Palestine, Texas are on a cruise and headed to Cozumel. However, Sharon, their cruise director, has a more southerly destination in mind. l. to r. Laura Grayson an
VERY PRIVATE DETECTION by Carl
L. Williams
An outraged husband accuses a private detective of having an affair with his wife, while suspecting she hired the detective to uncover his own illicit affair. The fast-thinking detective sees a way to pr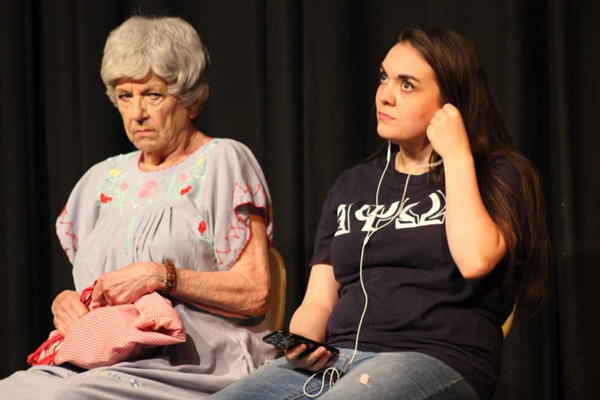 SILVER ALERT by Melissa McEver Huckabay Two women meet by chance on a bus. One needs to find her way, and the other needs to find compassion. l. to r. Elaine Edstrom and
Sundi Lee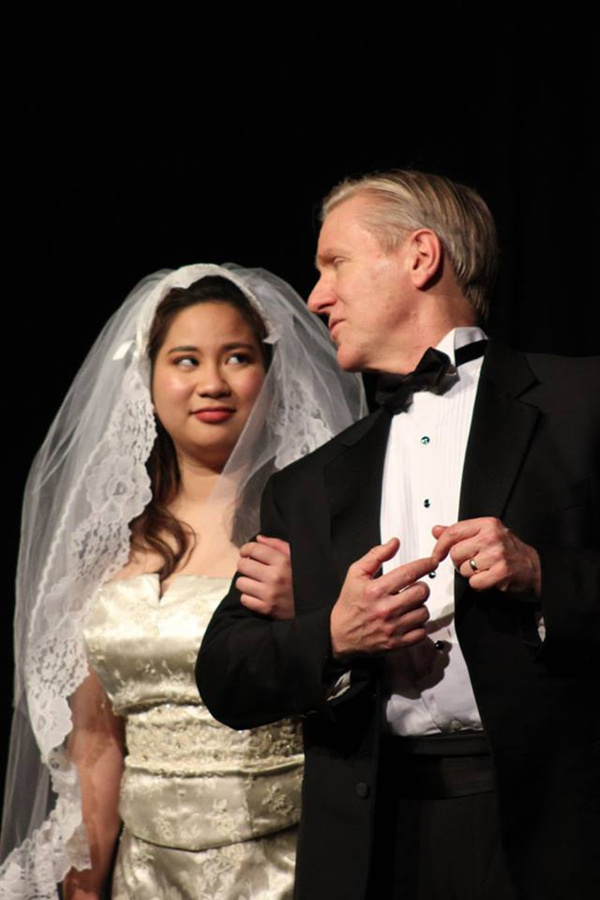 HANDPRINTS by Lauren Hance Allison is gettin' hitched! The only thing missing is her father, and if his unyielding search for a tiny handprint fails, she may never make it down the aisle. l. to r. Michelle DeBelen and
Wayne White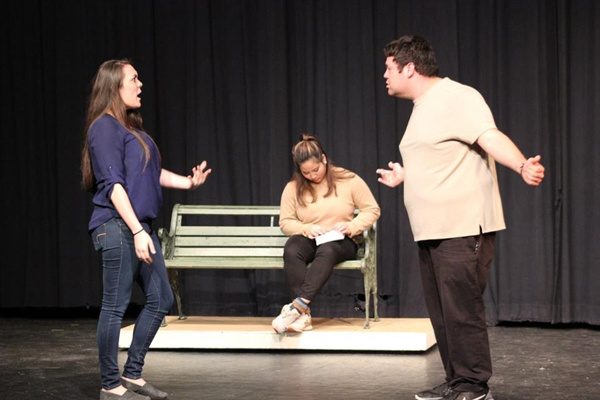 WISH YOU WERE HERE by
Cassandra Austen
What if, when you were missing someone, a part of you went to some other place looking for that person? Would you find them? And what would happen if you did? l. to r.
Sundi Lee
, Michelle DeBelen and Jaso