Photo Flash: First Look at Kneehigh's TRISTAN & YSEULT at Alley Theatre @ UH
Britain's innovative and exciting theatre company Kneehigh makes their Texas debut at the Alley Theatre with a wonderfully inventive, utterly timeless, delightful tale of love. King Mark rules with his head, until he falls head over heels for his enemy's sister. Based on the ancient tale, Kneehigh's Tristan & Yseult revels in forbidden desires, broken hearts and grand passions. Seen through the eyes of the 'Unloved,' Kneehigh's Tristan & Yseult blends comedy, live music and tender truths in an irresistible night of love! Scroll down for a first look at the cast in action!
The cast of Kneehigh's Tristan & Yseult features Niall Ashdown as Morholt/Brangian, Damon Daunno as Frocin, Stuart Goodwin as King Mark, James Gow as Musician, Dominic Marsh as Tristan, Pat Moran as Musician and Music Director, Justin Radford as Musician, Hannah Vassallo as Yseult, Lizzy Westcott as Musician, Kirsty Woodward as Whitehands and Róbert Lukay and Gareth Charlton as Lovespotters, Brutes and Animators.
The creative team for Kneehigh's Tristan & Yseult includes writers Carl Grose and Anna Maria Murphy, Composer Stu Barker, Designer Bill Mitchell, Lighting Designer Malcolm Rippeth, Sound Designer Gregory Clarke and Producer Paul Crewes.
Kneehigh's Tristan & Yseult, directed and adapted by Emma Rice, begins performances Friday, April 24, opens officially Wednesday, April 29, and runs through Sunday, May 24 at the University of Houston's Wortham Theatre.
During the 2014 - 2015 season the Alley Theatre will be performing at the University of Houston's Wortham Theatre as the Alley's downtown home is being renovated. For more information go to www.alleytheatre.org/uh. Tickets to Kneehigh's Tristan & Yseult start at $26. All tickets are available for purchase at alleytheatre.org, at the Alley Theatre Box Office or by calling 713.220.5700. **For mature audiences, adult language and sexual situations.
Photo Credit: Richard Termine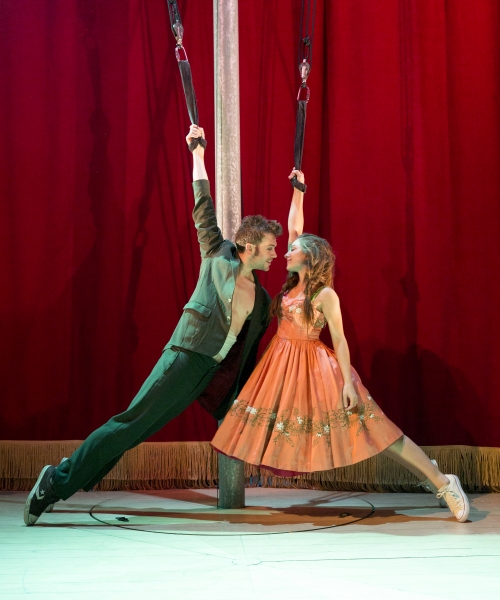 Dominic Marsh as Tristan and Hannah Vassallo as Yseult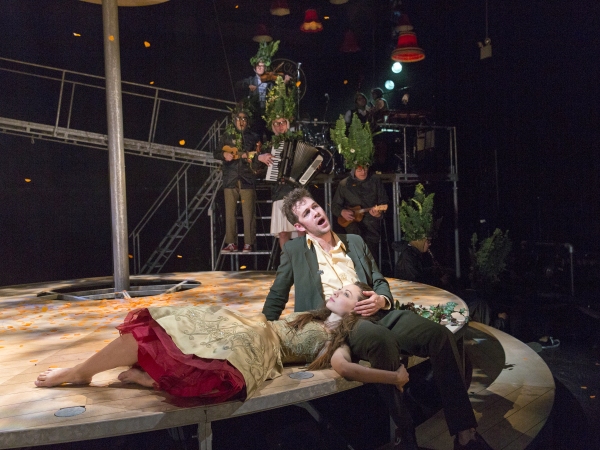 Hannah Vassallo as Yseult and Dominic Marsh as Tristan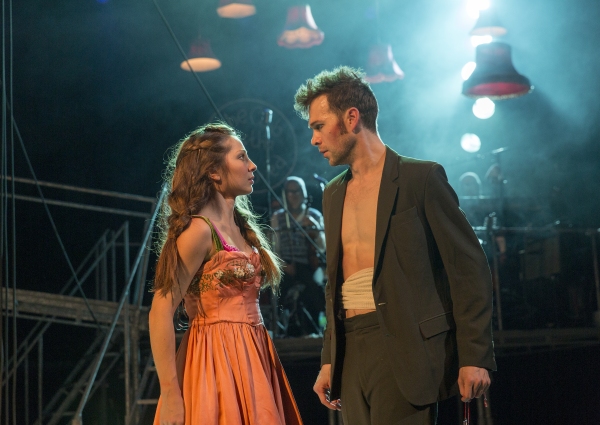 Hannah Vassallo as Yseult and Dominic Marsh as Tristan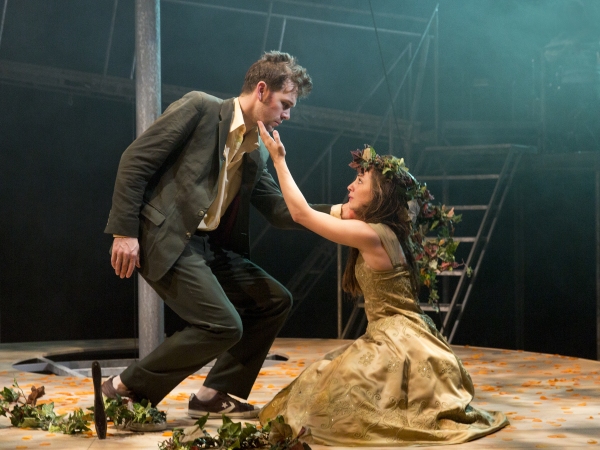 Dominic Marsh as Tristan and Hannah Vassallo as Yseult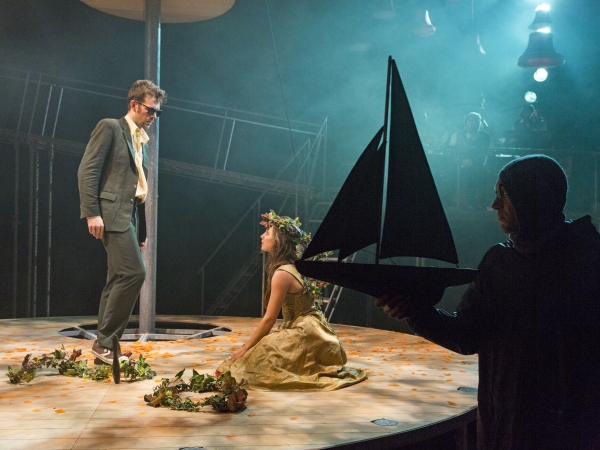 Dominic Marsh as Tristan and Hannah Vassallo as Yseult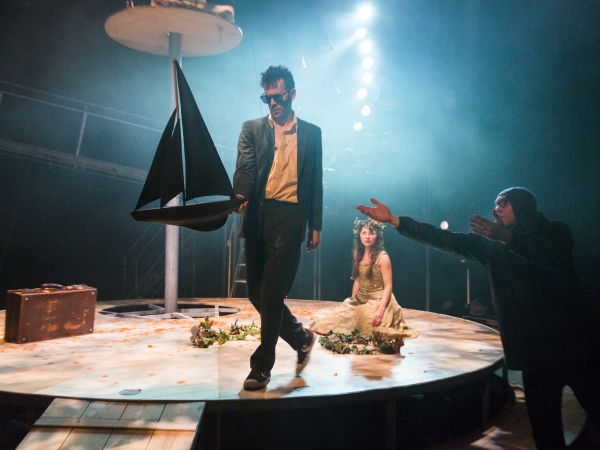 Dominic Marsh as Tristan and Hannah Vassallo as Yseult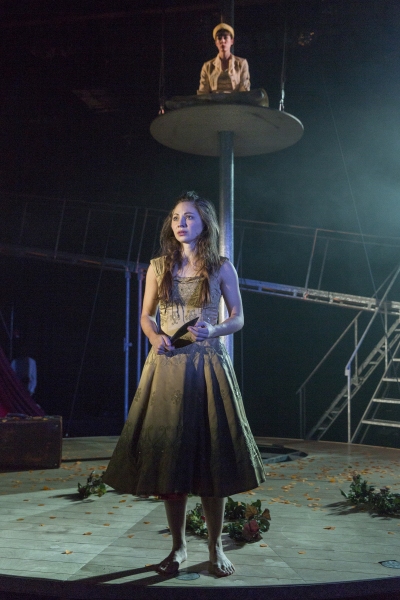 Hannah Vassallo as Yseult and Kirsty Woodward as Whitehands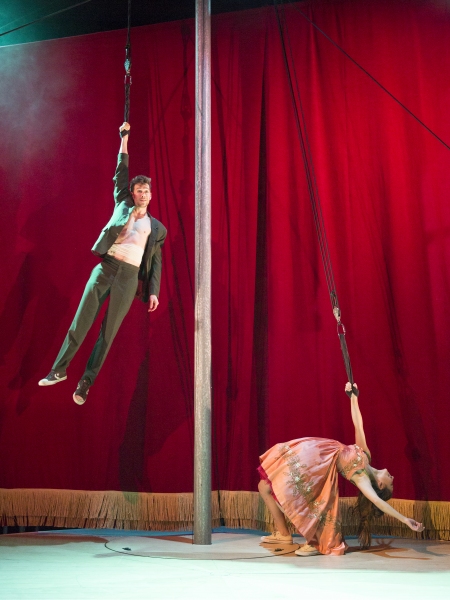 Dominic Marsh as Tristan and Hannah Vassallo as Yseult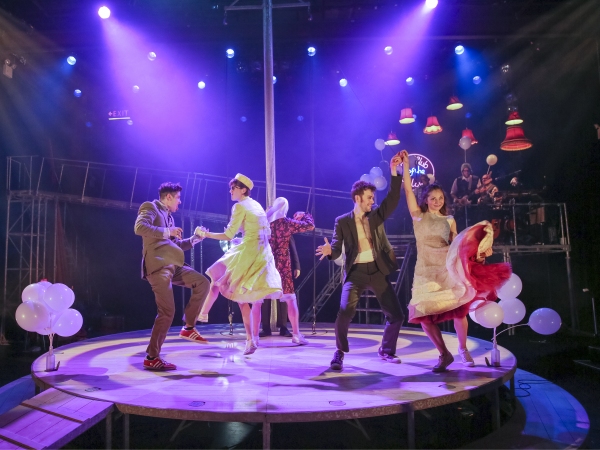 The Company in Kneehigh's TRISTAN & YSEULT at the Alley Theatre @ UH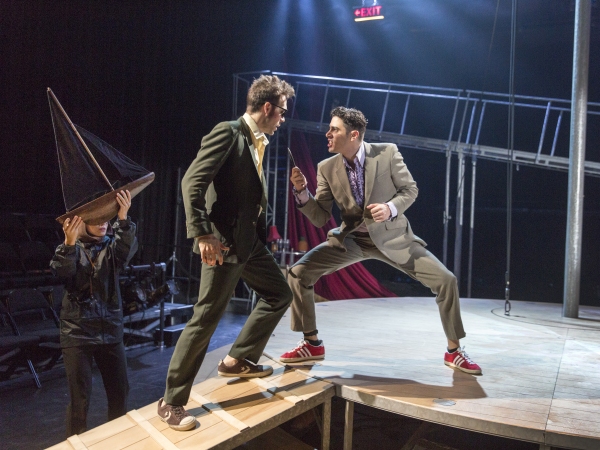 Dominic Marsh as Tristan and Damon Daunno as Frocin