BWW Interview: Dowdey Talks GET IN THE WAY, Her Documentary on Civil Rights Leader John Lewis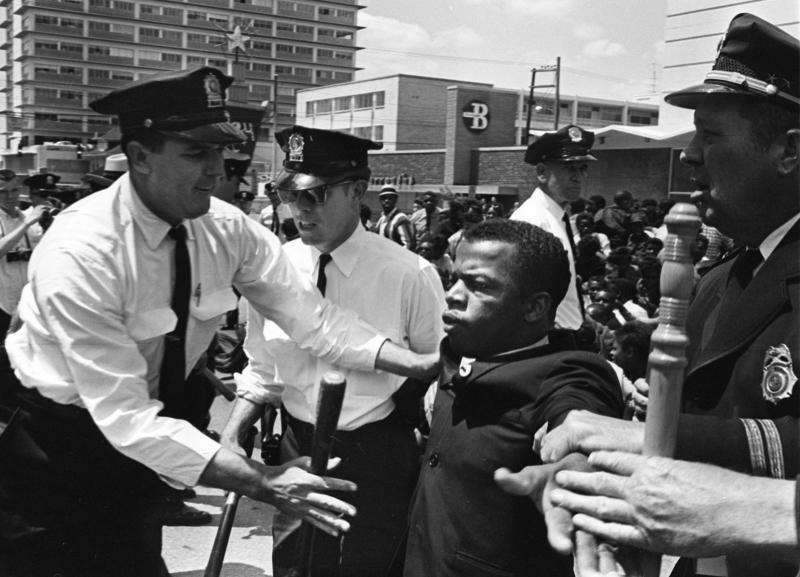 GET IN THE WAY or get on your way. This Saturday, the Museum of Fine Arts, Houston presents a free screening of GET IN THE WAY: THE JOURNEY OF JOHN LEWIS, a documentary portrayal of U.S. Congressman John Lewis and his work during the Civil Rights Movement. We talk with the film's director Kathleen Dowdey, who will introduce the film and participate in a post-screening panel at the MFAH showing.
---
When, where, and why did you decide to make this film?
Kathleen Dowdey:
When I asked to interview John Lewis for a documentary I was making on
Atlanta Journal Constitution
editor
Ralph McGill
in the 1980s, I knew very little about him. At the time, I was living in Atlanta and he was a city councilman in the midst of a tight race for a seat in the U.S. Congress. He was young and not yet comfortable with the media, so although people like me knew his name, we didn't know much about him. That interview changed everything. He was absolutely riveting. My crew and I were spellbound as he recounted his early days as a student leader, deeply committed to nonviolent direct action. As soon as we finished the interview, I asked if he'd let us make a documentary about him.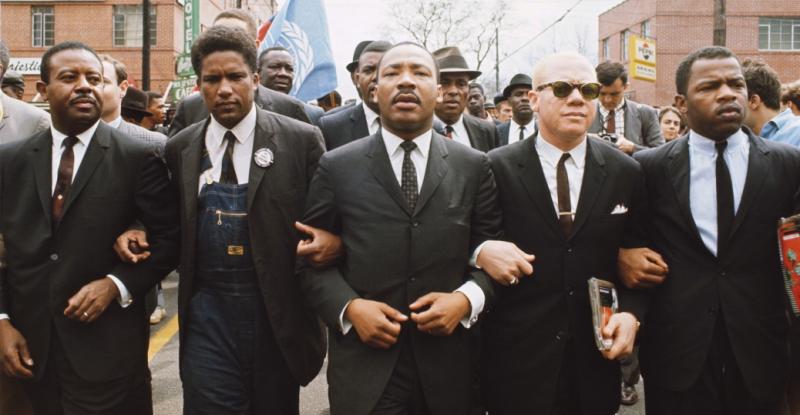 Getting from greenlight to movie theater is a lengthy process. What kept you fired up, passionate, and determined to cross the (metaphorical) finish line?
Kathleen Dowdey:
It's been a long road. We started shooting in 1990 and then, after 1993, we took a break. You've heard all the reasons - raising money, finding supporters, convincing people that yes, you'll be able to finish it. It was 2010 before we got back to it.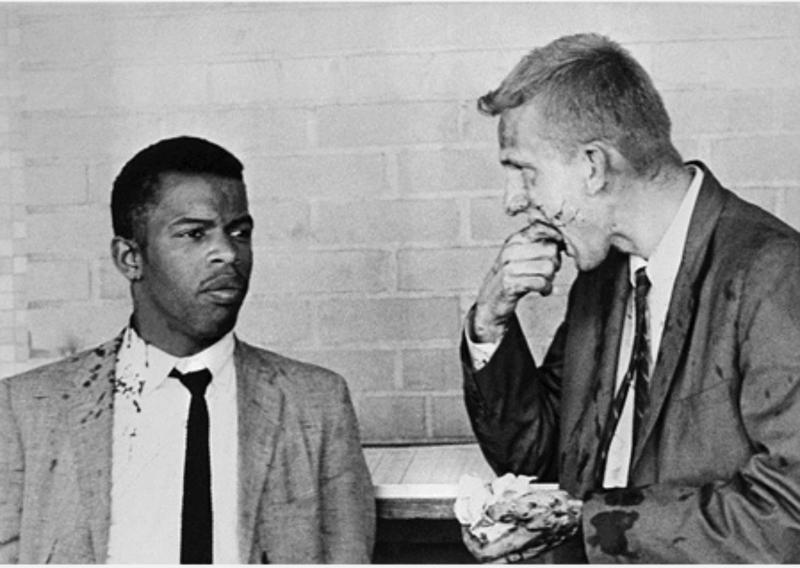 But Lewis is an extraordinary man, confounding, fiercely driven, righteous without being rigid, clear about where he wants to go and why, beyond categorization. "He's his own man" as one of our interviewees puts it. You may have read about how long it took him to convince Congress to support the new National Museum of African American History and Culture that just opened on the National Mall. It happened largely due to Lewis's tenacity. He just wouldn't give up. Every year for 15 years, he put a bill before Congress, only to see it voted down. That didn't stop him. His determination is an inspiration to us all, so how could I not finish the film?
John Lewis's story spans decades, and his life and work have broader meaning. In some ways, the sum of his parts are more than him. This is part of what makes the film so interesting, but you must have been forced to make some tough choices. What did you include and exclude?
Kathleen Dowdey: Lewis was engaged in so many of the major Civil Rights Movement events of the early 60's. Really, he was everywhere, and usually in the thick of it. He was a front-line general, often among the first to be beaten, to be arrested and jailed. If we had fully chronicled his entire history in the movement, we would have had a docu-series.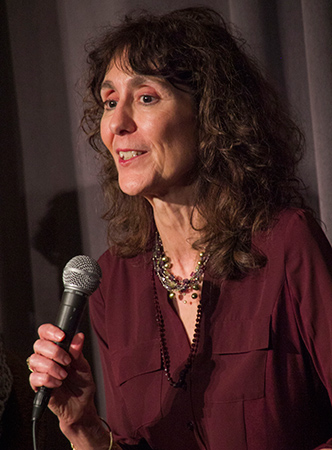 So we chose four major stories from his student years that best showed his evolution as an activist. Our focus was not only on what happened in these four episodes, but how being part of them changed him.
I was attracted to Lewis's story from the start because of the depth of his commitment to justice and how his life reflected that. After over 50 years he was still fully engaged in strategizing, advocating, fighting and disrupting. He had not retired or settled into a more secure, less demanding career. His fire for civil and human rights had, if anything, intensified as the world changed around him, as he grew more self-aware of his considerable talents and earned a respected position of power in the Congress. So it was important to me to show not just the foundation of his commitment - his years in the movement - but also how that foundation had guided him long after the movement was over.
What filmmaking techniques did you use to bring coherence and structure to the film?
Kathleen Dowdey: We went back and studied EYES ON THE PRIZE (1987), the veritable bible of Civil Rights Movement documentaries. After nearly 30 years, the series itself now falls into the category of "archival," and today our audiences' expectations for documentaries have changed.
So we did a couple of things in revisiting the movement history. The picture cutting is faster and the talking heads are on screen for far less time. We added graphics in the form of newspaper headlines from the era that suggest the background of what was happening - essentially broadening what you are hearing. We approached the music differently. Much of the music in "Eyes" is historical and true to what people were singing and listening to at the time. It's consistent with the historical purity of the series. Ours is an almost completely original and evocative score, meant to suggest the emotion of a scene and emphasize the biographical nature of the film. Finally, we added verite footage around the archival media to compare and contrast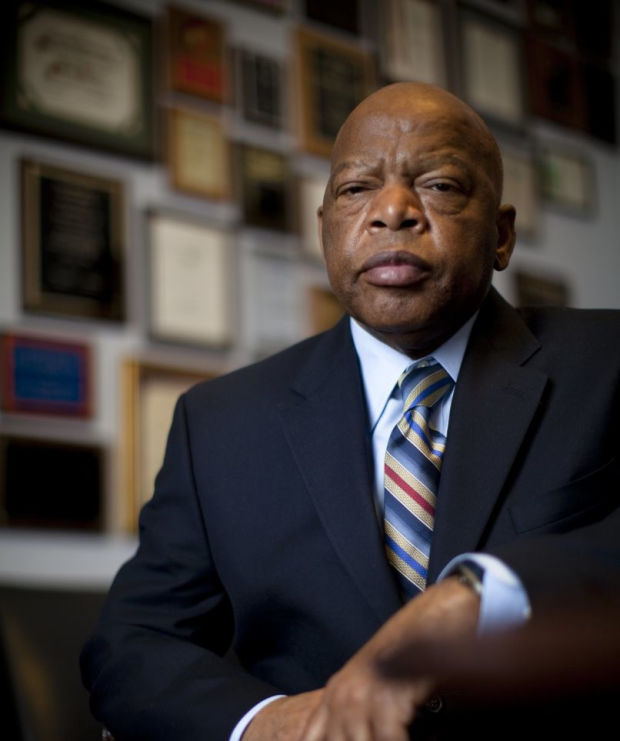 how history repeats itself and at the same time, how things have changed.
GET IN THE WAY was released in 2015. So far, has it had the impact you hoped for?Kathleen Dowdey:
We're getting there. A highlight for us was showing it at the U.S. capitol last April to members of Congress, essentially Lewis's colleagues. We received a standing ovation. Last week we had an amazing screening at the Museum of Tolerance here in L.A. and are now in negotiations for a television/cable/VOD release. At the community level, people are starting to see the film's potential. It encourages them to talk to each other, to consider change in their communities and be inspired to find ways to get in the way. On National Voter Registration Day in late September, the Alpha Kappa Alpha Sorority in Houston showed the film to students at Westfield High School. After the screening and discussion, eligible seniors stepped up and registered to vote.
What are your wildest dreams for its future?Kathleen Dowdey:
Wow! Dare I wish? I'd love to see the film shown around the world and empower people to stand up, speak out and take action to get in the way.
---
MFAH screens GET IN THE WAY: THE JOURNEY OF JOHN LEWIS at 1 p.m., Saturday, October 8. Additional screening details are currently available online at the MFAH website. Free.
After the screening, the MFAH hosts a panel focusing on activism. The panel includes Dowdey, Dr. James Conyers, director of African American Studies at the University of Houston; Chad Dunn, voting rights litigator, and Eureka Gilkey, executive director of Project Row Houses.