BWW Review: CHITTY CHITTY BANG BANG at the Fort Wayne Civic Theatre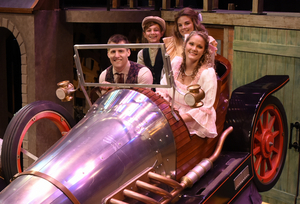 Walking into the Fort Wayne Civic Theatre's production of CHITTY CHITTY BANG BANG, I had absolutely no idea what to expect. I watched the 1968 movie exactly once in my childhood, and all that I remembered was having nightmares about the Childcatcher. That said, I was pleasantly surprised with how much I enjoyed the show. Whether people decide to see it out of a love of old-fashioned musicals or whether they're looking for a fun afternoon or evening with their kids, chances are high that audience members will delight in this whimsical production.
The music in the show may not super memorable (other than the titular "Chitty Chitty Bang Bang" song, which will be stuck in my head for approximately the next three months) but the performances of the musical numbers were solid. I was especially impressed with the well-balanced harmonies, especially in songs that featured Caractacus, Truly Scrumptious, and the children Jeremy and Jemima. Those four actors (Connor Johnson, Cassandra Petrie, Renaé Rogers, and Brenner Newsom, respectively) were masterful in blending their voices in the songs where they featured together, and I could have listened to them all day.
Bobbi Jo Carroll as Baroness Bomburst was another high point of the show, especially during her antics and vocal playfulness in the songs of act two. Act two was the better half of the show on the whole, I think, because it spotlighted comedic scenes while also incorporating moments of genuine poignancy, like certain points in one of the show's final songs, "Doll on a Music Box."
Some of the characters' accents became grating after a while, especially when they were inconsistent or interfered with my understanding of the dialogue as someone not familiar with the storyline. The over-the-top physical comedy of some of the Vulgarian-focused scenes also felt flat to me- but the children sitting nearby in the audience were loving it, based on their earnest giggling. And sometimes, that's all that really matters.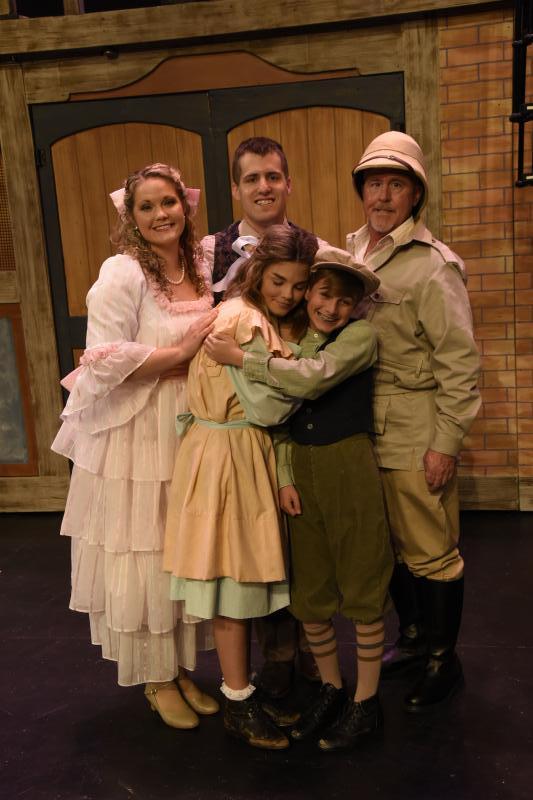 Finally, I can't review CHITTY CHITTY BANG BANG without giving a huge shout out to the tech designers and the crew. If you only know one thing about this show, it's probably that the car flies. You'll be relieved to hear that the car-flying moments certainly did not disappoint, and neither did the other fun surprises that the Chitty Chitty car had in store. Dazzling theatre magic, there!
CHITTY CHITTY BANG BANG plays at the Fort Wayne Civic Theatre through August 11. The show is directed and choreographed by Doug King, with music direction under Eunice Wadewitz. You can grab your tickets online HERE or by calling their box office at 260-424-5220.
Photos courtesy of the Fort Wayne Civic.