The Berman Presents the Michigan Five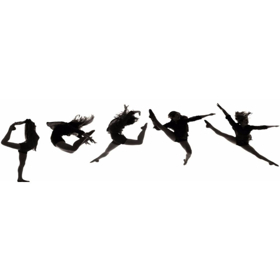 The Michigan Five, featuring the most outstanding and creative dance talent from colleges and universities throughout the state will take center stage at The Berman Center for the Performing Arts March 17. In this dynamic performance, the best dancers from five Michigan colleges and universities will dazzle audiences with a show designed by the world's finest choreographers.
This year's lineup features dancers from Hope College, Oakland University, University of Michigan, Wayne State University, and Western Michigan University.
Greg Patterson, associate professor of dance at Oakland University, leads the Michigan Five. Patterson is also the founder and artistic director of the Patterson Rhythm Pace Dance Company. He has more than 20 years of experience as a professional dancer, choreographer and teacher. His works have been performed worldwide, including in Russia for the Pushkin Ballet, in Michigan for the Michigan Opera Theatre and in Greece.

The Michigan Five performs at The Berman at 8 p.m. Saturday, March 17. To purchase tickets, please visit theberman.org or call 248.661.1900 from 10 a.m. to 4 p.m. Monday throughFriday. Groups of 10 or more, please call or email theberman@jccdet.org.

Download The Berman app, which is available at iTunes and Google Play. The Berman app features the latest news and information on the theater and its performances, the ability to purchase tickets, and the option to receive personalized notifications.

The Berman Center for the Performing Arts is located at the Jewish Community Center of Metropolitan Detroit, D. Dan & Betty Kahn Building | Eugene & Marcia Applebaum Jewish Community Campus at 6600 W. Maple Rd., West Bloomfield, MI 48322.

About The Berman: The Berman Center for the Performing Arts is a beautiful, 600 seat state-of-the-art venue. The Berman showcases an eclectic variety of world-class entertainment for all audiences of Metro Detroit while showcasing the Jewish Community Center's exceptional events.