Review: BEAUTIFUL, THE CAROLE KING MUSICAL at DCPA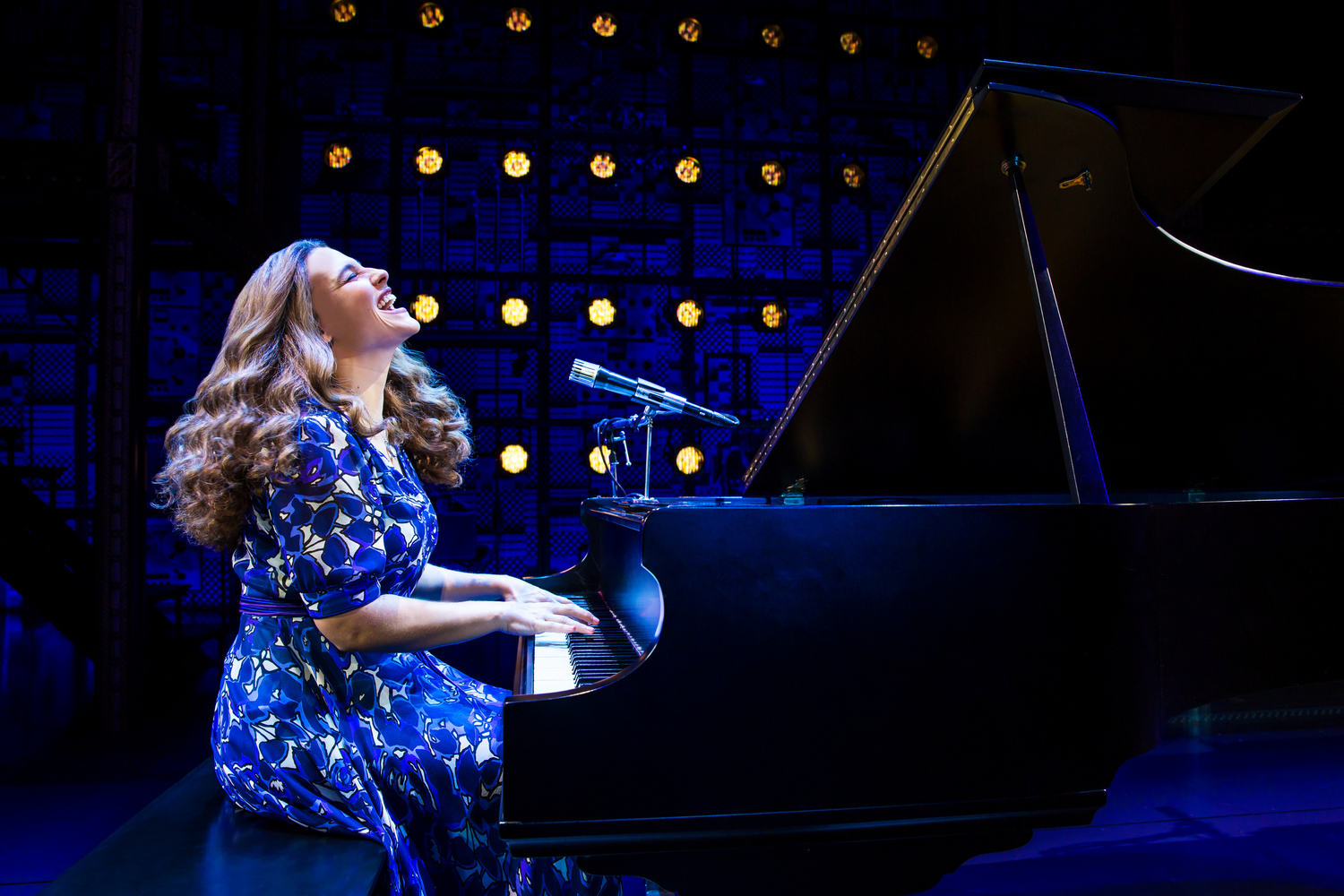 Throughout history, performance artists have become staples in pop culture, many of which can rightfully claim "icon" status. However, aside from music performance, songwriting has long been an underrated quality in the music industry. Even if songwriters become notable performers, it is not always widely known that they have written, and continue to write, for other top artists. Such is the case of Carole King, as told by Beautiful, The Carole King Musical.
The show tells the story of King as she grows from a naive 16 year old to the six time Grammy-winning artist she is today. The lives of those around her were also integral to the production, as I'm sure they were in real life. Out of all the bio-musicals I have seen, this is certainly my favorite. I appreciated that the song interpretations, by and large, were kept in this sort of realistic setting, either in a recording studio or on stage, as opposed to placing songs to fit scenes. I also appreciated that the show doesn't entirely revolve around Carole and that is also reflected in the music of the show. With music not only by King and Gerry Goffin, but also close friends and fellow songwriters Barry Mann and Cynthia Weil, Beautiful gives fair representation to the other important figures in King's life.
The show has quite a few well-rounded design elements that all fit together seamlessly. Colors of warmth and comfort were relevant throughout, with yellow and gold serving as a rather appropriate choice of accents. Scenic Design by Derek McLane paired with Lighting Design by Peter Kaczorowski made for a dynamite-duo. I will admit, I found some of the direction and blocking to be a little stiff and structured at times - "move here, go there." Aside from that, the creative team has done a fine job with this work.
The supporting roles in the show are all very complementary to each other, and the actors playing the roles filled the shows with ease. Dylan S. Wallach as Gerry Goffin, Alison Whitehurst as Cynthia Weil, and Jacob Heimer as Barry Mann each gave a strong portrayal of those the played and their vocals were as equally impressive. James Clow as Don Kirshner and Suzanne Grodner as King's mother, Genie Klein, were both comfortable in their performances and seemed to be at home in the roles.
The writing in the show allows for many of the ensemble members to also have a moment to be featured throughout the production. John Michael Dias, Marla Louissaint, Dimitri Joseph Moise, Deon Releford-Lee, Nathan Andrew Riley, Michael Stiggers, Jr., Mckynleigh Alden Abraham, DeAnne Stewart, Alexis Tidwell, Paul Scanlan, and Aashley Morgan were all featured and each of them added to the performance as a whole. Brava to all.
As the incomparable Carole King, Sarah Bockel shines. If there is one word I could use to summarize her performance, it would be "confident." Bockel's portrayal of King was true and authentic, and her vocals - as King - were spot on.
Above all, Beautiful, The Carole Kine Musical is a time capsule. As I said before, I appreciate the the story doesn't fully revolve around her, but that it is still her story. King and the show are living proof that music history is just as important to our culture as political and world history events.
Beautiful, The Carole Kine Musical runs at DCPA September 4-9, 2018. For tickets visit https://www.denvercenter.org/tickets-events/beautiful-the-carole-king-musical/.