Come From Away at Bass Performance Hall
Dates

10/19/2021 - 10/24/2021

Theatre


525 Commerce Street
Fort Worth,TX 76102
Twitter Facebook Instagram

Phone: 817-212-4280




OCTOBER 19-24, 2021 Broadway's COME FROM AWAY is a Best Musical winner all across North America! This New York Times Critics Pick takes you into the heart of the remarkable true story of 7,000 stranded passengers and the small town in Newfoundland that welcomed them. Cultures clashed and nerves ran high, but uneasiness turned into trust, music soared into the night, and gratitude grew into enduring friendships. Don't miss this breathtaking new musical written by Tony nominees Irene Sankoff and David Hein, and helmed by this years Tony-winning Best Director, Christopher Ashley. Newsweek cheers, It takes you to a place you never want to leave! On 9/11, the world stopped. On 9/12, their stories moved us all.

News About Come From Away at Bass Performance Hall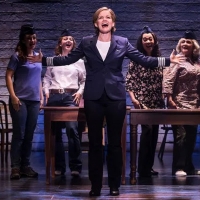 Review Roundup: COME FROM AWAY National Tour Returns to the Stage; What Did the Critics Think?
October 26, 2021
The National Tour of Come From Away has returned to the stage! The production returned at the Orpheum Theatre in Memphis, TN earlier this month.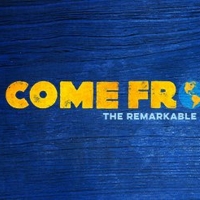 Tickets on Sale Now for COME FROM AWAY at Bass Performance Hall
September 17, 2021
The tour of COME FROM AWAY, a Broadway musical about the remarkable true story of the small town that welcomed the world, will make its Fort Worth debut at Bass Performance Hall for a limited engagement October 19-24. The show marks the return of Broadway in Fort Worth, kicking off the 2021-2022 Broadway at the Bass season. Tickets are on sale now!
Fort Worth Opera Announces 75th Anniversary Season
July 13, 2021
After fourteen years of producing a nationally recognized Festival in the springtime, the organization will return to a year-round format, as it looks to expand its presence and visibility in the growing North Texas arts scene.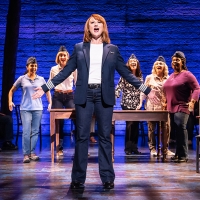 COME FROM AWAY, HAMILTON, DEAR EVAN HANSEN and More Announced for 2021-2022 Broadway at the Bass Season
May 10, 2021
Broadway shows are returning to Fort Worth as Performing Arts Fort Worth, the non-profit owner and operator of Bass Performance Hall, announced today the 2021-2022 Broadway at the Bass season. The six-show series features many of the titles that were previously scheduled prior to COVID-19, as well as a newly added hit show direct from Broadway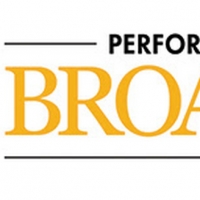 Performing Arts Fort Worth Announces Broadway at the Bass Cancellations
September 16, 2020
Performing Arts Fort Worth, the owner and operator of Bass Performance Hall, announced today additional cancellations to its Broadway at the Bass season.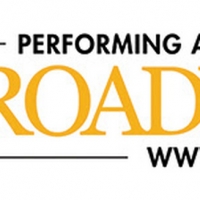 Bass Performance Hall Announces Revised Broadway Season Lineup
June 01, 2020
COVID-19 continues to have a significant impact on Broadway and the Touring Broadway industry. As a result, Performing Arts Fort Worth announced today a myriad of programming changes to the remainder of its 2019-2020 and upcoming 2020-2021 Broadway at the Bass seasons at Bass Performance Hall.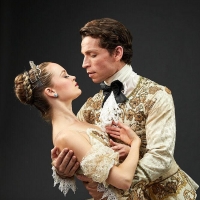 BWW Interview: Carl Coomer, Paige Nyman of THE SLEEPING BEAUTY at Texas Ballet Theatre
August 21, 2019
Tchaikovsky's The Sleeping Beauty isn't the Disney version you grew up with- but it does have all the artistry, magic, and delight that we can expect from a classic ballet based on a classic fairy tale.

COME FROM AWAY's National Tour Will Continue Through 2020, Hitting Philadelphia, D.C., Boston, and More!
April 29, 2019
The North American Tour of the Tony Award-winning smash hit Broadway musical COME FROM AWAY will continue touring into the fall of 2020!

BWW Interview: Eddie Noel talks Hurricane Maria, Becoming Emilio Estefan in ON YOUR FEET! The Musical Closing in Fort Worth
April 09, 2019
This week I got the opportunity to speak with Eddie Noel on the phone as he wraps up the final 2 weeks of the National Tour of ON YOUR FEET! The Musical, closing in Fort Worth April 10-14th. As the interview began, I was so pleased to find such an easygoing, humble, and joyful person on the other end of the line. Gratitude for the experience of being part of this show just flowed from him- I lost track of the number of times Noel called this opportunity a blessing.
BWW Interview: BOOK OF MORMON Cast Member Corey Jones
January 22, 2019
I believe that truly the most talented people in the arts are also some of the most humble. One of my greatest joys as an arts critic is having a personal conversation with an individual artist or a member of a production team and realizing I'd like to just hang out with them on a basic human level-grab a whiskey and shoot the breeze, maybe go bowling! On Saturday morning I had one of these very relaxed encounters in an interview with Corey Jones. Mr. Jones is currently eclipsing his year anniversary with the U.S. Tour of 'Book of Mormon' as the role of The General. Corey was kind enough to take my call at the 'early actor's hour' (his words) of 11:30am to talk about coming back to Texas, the success of this show, and special skills actors should consider listing on their resumes...