WaterTower Theatre Announces Casting And Creative Details For A DOLL'S HOUSE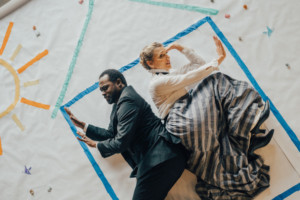 WaterTower Theatre Artistic Director, Joanie Schultz, today announced casting and creative team details for A Doll's House by Henrik Ibsen, adapted and directed by Joanie Schultz.
A Doll's House will run October 12 - November 4, 2018 in the Main Stage Theatre at the Addison Theatre Centre. The cast features Kate Paulsen as Nora, Sam Henderson as Torvald, Gloria Benavides as Mrs. Linde, Clay Wheeler as Krogstad, Brian Mathis as Dr. Rank, and Ivy Opdyke as Anne-Marie.
Making their WaterTower Theatre debuts in A Doll's House will be Sam Henderson and Ivy Opdyke.
The creative team, in addition to Director Joanie Schultz, includes Chelsea M. Warren as Scenic Designer, Sylvia Fuhrken as Costume Designer, Driscoll Otto as Lighting Designer, Brian McDonald as Sound Designer, and Hillary Colazzo Abbott as Properties Designer, with Assistant Director Debbie Ruegsegger, Caron Gitelman Grant as Production Stage Manager, and Hannah Wilson as Assistant Stage Manager.
A Doll's House is sponsored, in part, by Janeva and Phil Longacre, Atmos Energy, and the Raymond James Foundation. WaterTower Theatre's 2018-2019 Season Sponsor is the Town of Addison.
Single tickets for all shows are now on sale! Online: www.watertowertheatre.org. By Phone: 972.450.6232. Or In-person: WaterTower Theatre at the Addison Theatre Centre, 15650 Addison Road, Addison, TX 75001.