BWW Review: WAIT UNTIL DARK at Connecticut Cabaret Theatre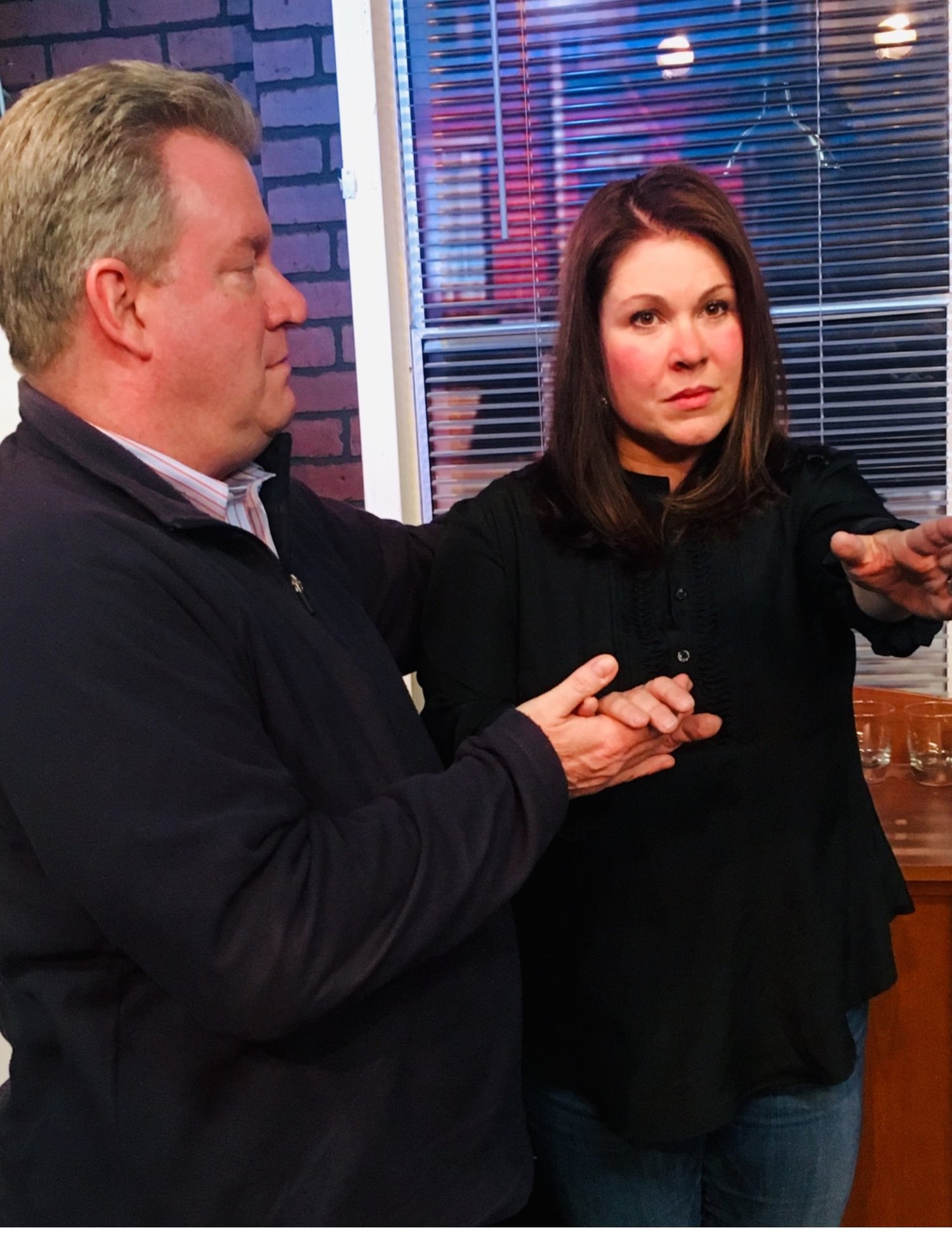 On Saturday, January 12, I had the pleasure of seeing yet another amazing show at Connecticut Cabaret Theatre, in Berlin, CT, Jeffery Hatcher's adaptation of a mystery thriller by Frederick Knott called WAIT UNTIL DARK. Director Kris McMurray has once again brought forward the talent of a great cast, in this case, in the suspense genre.
Technical designer James J. Moran designed an incredible set that depicts the apartment of the central protagonist. It is equipped with so much detail that it appears as if it can double as a real one bedroom apartment. It contains a real refrigerator and stove, along with a stage right entrance atop some stairs, light switches, a stage left back door leading to a bedroom, a stage left real closet, a rotary telephone, a table, a safe, and a window with real blinds. Excellent sound effects enhance the realistic feel of the set.
Julie Lemos excels in the challenging role of the show's central protagonist, a blind woman named Susan Hendrix. She sells every line and movement, which includes bumping into things. The character is inspirational in that she shows how disabilities do not need to hold people back, and can even be viewed and used as blessings and advantages, in the proper context and situations.
Susan Hendrix's husband Sam (Michael Gilbride) was in the wrong place at the wrong time and received a doll that contains something valuable inside. A murderous villain named Henry Roat (Josh Luszczak) has hired an accomplice named Sergeant Carlino (Russell Fish) to help him recover this doll from the Hendrix apartment, specifically looking to take it from Susan, assuming her blindness would help them take advantage of the situation. At a time when Sam is not home, a man named Mike (Dave Wall) arrives in the apartment, claiming, to Susan, to be an old war friend of Sam's. Susan is willing to trust Mike.
Another standout performance goes to young actress Allie Lesser who plays the role of Gloria, a child who lives upstairs in the apartment complex, in a heartbreaking single parent situation, and often comes down to help Susan, or to otherwise get away from her unpleasant home living situation that includes her mother entertaining a new man. Allie Lesser is great with providing sass when the character is first introduced, as well as bringing seriousness later in the show, making Gloria a likable character portrayed by a talented actress.
Who is Mike and what are his true intentions? Where in the apartment is that doll? What object(s) of value are contained inside the doll? How can a blind woman use her blindness to her advantage when battling a predator? Which characters can be trusted to be speaking the truth? Come to the show to find out! This show was well attended in the theatre that is well heated on this cold January night.
For people looking to experience the thriller and mystery genres in a live production, I highly recommend WAIT UNTIL DARK which is scheduled to continue to run at Connecticut Cabaret Theatre in Berlin, CT every Friday and Saturday night at 8:00 PM through February 2, 2019. For tickets, please call the box office at 860-829-1248.