BWW: Meet Dawn Loveland Navarro, Director of Lynn Nottage's INTIMATE APPAREL at Playhouse on Park
By Lauren Yarger
INTIMATE APPAREL already has a lot going for it, with a script by two-time Pulitzer Prize winner Lynn Nottage, but what drew Dawn Loveland Navarro to direct it was the fully developed female lead characters.
Esther (played by Darlene Hope) is a "fully 3D female character," Navarro said, something you don't often get to see on stage. Esther is a turn-of-the-century African-American seamstress who earns her living by creating lingerie for other women to attract their men - something Esther hasn't had in her own life. She loves creating the intimate apparel for the other women, but longs for a relationship of her own.
She is strong, smart and flawed. The play is not specifically about gender, race or class, but all of those factor in the life of this individual.
"Darlene brings so many dimensions to every aspect."
The play also features other fully developed female characters:
Wealthy Mrs. Van Buren (Anna Laura Strider) in a loveless marriage who hopes the lingerie will keep her husband interested so she can conceive a child. The white woman finds a friend in Esther.
Mayme (Zuri Eshun), a prostitute who resignedly accepts the reality of her existence while dreaming of being able to leave it one day and pursue a normal life and her love for music.
And if three interesting female characters aren't enough, there's a fourth, Mrs. Dickson (Xenia Gray), Esther's kind landlord and friend.
Two male characters, George (Beethovan Oden) and Mr. Marks (Ben MacLaughlin), both love interests for Esther, round out the cast.
Navarro, who discovered her calling as a director while participating in a drama program at Simsbury High School and went on to major in it at Middlebury College, particularly likes how Nottage's play shines light on women who aren't people we would know from history books.
"She captures the unknown people in history," she said. "They didn't invent something or impact society . . . but they were important in informing our world today."
As with any play, Navarro looks at the characters and what are their hopes, goals and obstacles are. INTIMATE APPAREL has all of those elements and presents them in a very real way (it's apparent it was written by a woman, she said). It is then her job as director to serve the script and tell the story in the best possible way.
Navarro, who serves as co-director of Education at Theatre Horizon in the Philadelphia area still serves as Director of Institutional Advancement for the Playhouse where she was the founding Director Education. Her directing credits here include Proof, Oleanna, The Trestle at Pope Lick Creek, and Red Light Winter. The trip home has been a great time to connect with family and with the leadership team at the Playhouse (Co-Artistic Directors Sean Harris and Darlene Zoller and Executive Director Tracey Flater), whom she credits with nurturing her career.
Having women in leadership at the Playhouse and at Theatre Horizon have provided supportive work environments where she hasn't felt a bias against women, Navarro says.
"It's important to have different stories represented, she said, and having women in leadership "brings a different dynamic to the workplace."
She is committed to supporting the next generation of women in theater through her educational programs. If women (and all people, really) can make themselves heard and respected, it can affect their lives. Studies have shown that two thirds of students in programs are female, yet as they grow older, very few continue into leadership positions in theater.
"How do we keep them engaged and give them the confidence to say, 'I'm a leader' and go after it?"
The answer may take some time, but school programs that expose children to theater, after-school enrichment programs, summer camps and field trips are good places to start, she said.
INTIMATE APPAREL runs at Playhouse on Park, 244 Park Rd., West Hartford, through March 4. playhouseonpark.org.
| | |
| --- | --- |
| Vote Now for the 2022 BroadwayWorld Connecticut Awards | |
| voting ends in | |
Lauren is a theater producer (Gracewell Productions), a playwright (member of The Dramatists Guild of America) and a theater critic -- The Connecticut Arts Connection (http://ctarts.blogspot.com) a... (read more about this author)
WOMEN PLAYWRIGHTS FESTIVAL at Ivoryton Playhouse

October 24, 2022

CT Chapter LPTW Presents Panel on 'Rebuilding Theater with Greater Relevance' and Presents Ivoryton Playhouse with 'Seal of Approval' for Promoting Theater Women at WOmen Playwrights Fest Oct. 29
---
THE LITTLE SISTERS OF LITTLETON Comes To Palace Theater, Waterbury

October 11, 2021

Dorothy Lyman, Sachi Parker, Don Striano featured in THE LITTLE SISTERS OF LITTLETON, kicking off Gracewell Productions' Table Reading Series at the Palace Theater, Waterbury
---
THE MAGIC OF STAGED READINGS at Westport Country Playhouse

October 7, 2021

Producers speak about staging readings in the age of Covid at CT Chapter's first in-person get-together of the season.
---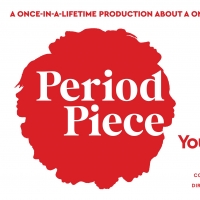 Connecticut Chapter of the League of Professional Theatre Women Host PERIOD PIECE Creators For Discussion

March 30, 2021

A discussion with Creator Susan Cinoman, Producers Tracey Knight Narang, Terry Nardozzi and Playwright Cheryl Davis in discussion about the upcoming Period Piece project.
---
League of Professional Theatre Women Celebrates Women's History Month At Hartford Stage & More

March 11, 2021

Hartford Stage Women are Part of a New Slate of Theater Leaders in Connecticut and talk about making history.
---