Canton Ballet Announces New Leadership
Jennifer Catazaro Hayward will take over the artistic leadership of the organization as Acting Artistic Director beginning January 1.

The Canton Ballet Board of Trustees announces that longtime Artistic and Executive Director Cassandra Crowley will retire on December 31, 2022. Jennifer Catazaro Hayward will take over the artistic leadership of the organization as Acting Artistic Director beginning January 1, 2023. Ms. Catazaro Hayward has been with the Canton Ballet for 40 years, first as a student and performer, later as a teacher, and most recently as Assistant Artistic Director.
Ms. Crowley joined Canton Ballet in 1980. Her artistic vision has led the organization from its beginnings as a small local company to become an internationally-known pre-professional ballet school - and one of the premier arts organizations in Northeast Ohio. In addition, the successes of hundreds of alumni have demonstrated what a Canton Ballet education can provide.
"I have treasured my time at Canton Ballet," Ms. Crowley says. "The rich and rewarding personal and professional relationships I have developed will be with me forever. This company has been my passion, my artistic center, and my home. I have striven to guide it with integrity and genuine care for the artists and audiences who turn to it for inspiration, beauty, and joy. My work to develop the organization over the last 42 years has been conceived not just for the present but for those days, months, and years that go to make up the future."
"The Board of Trustees is committed to the mission of Canton Ballet," states Ryan McMichael, President of the Canton Ballet's Board of Trustees. "We have every confidence that Ms. Catazaro Hayward will successfully lead the organization and carry on the legacy of the Ballet."
"We are grateful for the years of service Ms. Crowley has invested in the ballet," McMichael continues. "She has established a solid foundation that we will continue to build upon in the decades to come. We wish her the best in her future endeavors."
The Canton Ballet Board of Trustees will commence a search for a new Executive Director in the coming months.
Canton Ballet has fostered an appreciation of the art of dance throughout the region for over 50 years. The Ballet is regarded as one of the most admired pre-professional dance companies in Ohio, and its School provides the highest quality of instruction for all ages and skill levels, toddler to adult. Each year, Canton Ballet performs public and school performances at the Canton Palace Theatre for audiences to enjoy.
| | |
| --- | --- |
| Vote Now for the 2022 BroadwayWorld Cleveland Awards | |
| voting ends in | |
More Hot Stories For You
Broadway's ALADDIN On Sale At Playhouse Square Tomorrow

December 8, 2022

Disney Theatrical Productions, under the direction of Thomas Schumacher, and Playhouse Square announced that tickets for the long-awaited engagement of Disney's Aladdin will go on sale to the public Friday, December 9th , at 10 a.m.
---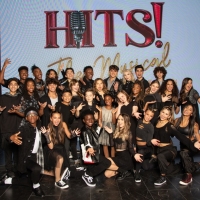 Full Cast Announced for HITS! THE MUSICAL Featuring 29 Young Singers and Dancers

December 7, 2022

"HITS! The Musical" has announced the cast of 29 singers and dancers who will deliver an unforgettable 90 minutes of non-stop, foot-tapping fun and excitement for music lovers young and old.
---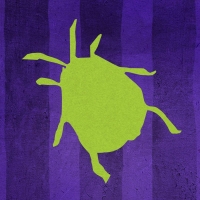 BEETLEJUICE North American Tour is Coming to Playhouse Square This January

December 2, 2022

The North American Tour of BEETLEJUICE is coming to Playhouse Square from January 10 – 29, 2023 as part of the 2022-23 KeyBank Broadway Series.
---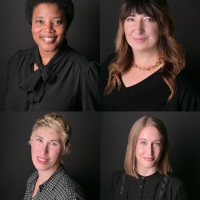 National Center For Choreography - Akron Team Triples In Size

November 30, 2022

After a nationwide search including 85 applicants, the National Center for Choreography - Akron (NCCAkron) announced four new hires: three Program Managers Erin Donohue (Phoenix, AZ), Michelle Sipes (Nashville, TN), and Michelle Yard (Brooklyn, NY); and Marketing & Communications Manager Christi Welter (Pittsburgh, PA).
---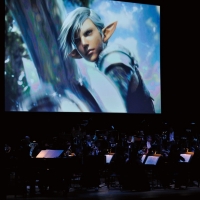 Distant Worlds: Music from FINAL FANTASY Added to 2023 Blossom Music Festival

November 30, 2022

The Cleveland Orchestra has announced Distant Worlds: music from FINAL FANTASY will be part of the 2023 Blossom Music Festival. Tickets, starting at $26 each are on sale now, November 30.
---