Photo Flash: GIRL IN THE RED CORNER At Know Theatre
Step into the cage.
Unemployed, fresh off a dead-end marriage, and searching for a way to take control of her life, Halo walks into a gym and signs up for mixed martial arts lessons. Her trainer thinks she's a light-weight. Her mother and sister think it's just plain weird.
Very quickly the lessons she learns in the ring bleed into the rest of her life and Halo finds herself battling against everyone around her. As she prepares for her first match, Halo realizes that life inside the cage and outside the cage are disturbingly similar.
And that the only way to survive either is to fight.
Rated: PG-13 for strong language and adult situations. Run Time: About 2 hours, including one 15 minute intermission.
Directed by Associate Artistic Director Tamara Winters and starring Tess Talbot, Mindy Heithaus, Abi Esmena, Adam Tran, and Jennifer Joplin*.
*Member of Actors' Equity Association, the Union of Professional Actors and Stage Managers in the United States, appearing under a Special Appearance Contract.
Tickets and more info at https://knowtheatre.com/season-22/girl-in-the-red-corner/
Photo Credit: Dan R. Winters Photography.

Tess Talbot, Adam Tran, Mindy Heithaus

Abi Esmena, Tess Talbot, Jennifer Joplin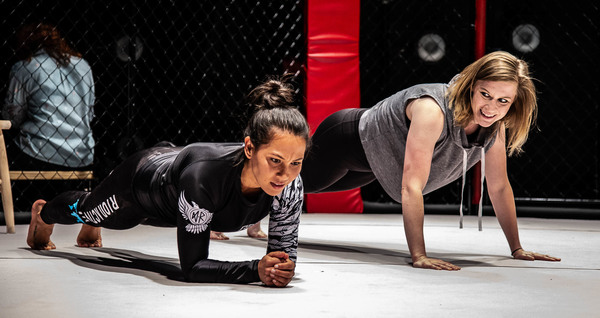 Abi Esmena, Tess Talbot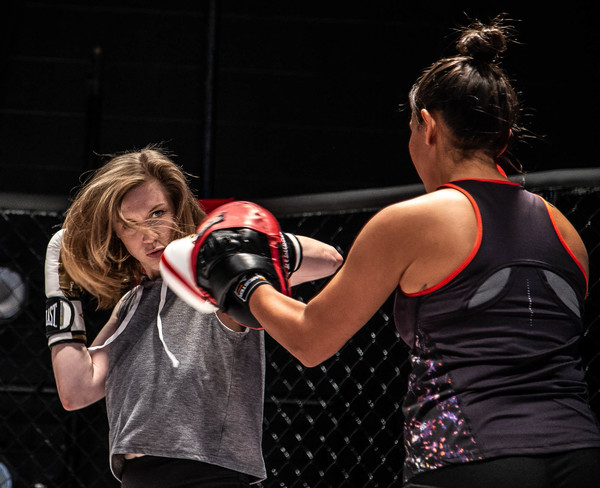 Tess Talbot --Abi Esmena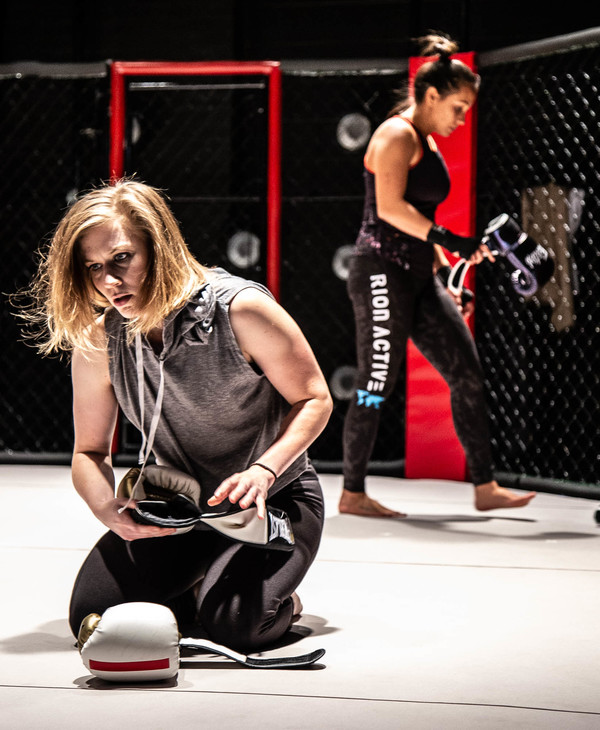 Tess Talbot, Abi Esmena

Jennifer Joplin, Mindy Heithaus, Tess Talbot

Adam Tran, Abi Esmena
More Hot Stories For You