Photo Flash: THE BLACK RENAISSANCE Begins Today
Through the struggles, trials and tribulations of those who fought and fight against oppression and racism, The Black Renaissance is a musical and historical depiction of the African American experience in a racist America that will uplift, inspire and motivate all of us to create a world where racism cannot exist. The Black Renaissance (A Musical Resistance Against Racism), is more than a play, it is a movement. A movement through song and dance that will help us understand the systemic process of racism and oppression. This thought provoking production will uncover the root of racism, what is it and why we must remove it from our society.
Through this historical presentation from slavery to Obama to Trump, we will be led on a spiritual journey that will ignite the healing process and help us understand how to respect and honor our differing cultures while learning how to live together as one race - the human race.
As with all Black Ensemble Theater productions, The Black Renaissance features live musicians, including musical director Robert Reddrick, (drums) Adam Sherrod (piano), Mark Miller (bass) and Gary Baker (guitar).
The designers are RuthAnne Swanson (costumes), Bekki Lambrecht (set), Denise Karczewski (lights), Aaron Quick (sound/projection design). The equity stage manager is Bekki Lambrecht and the Production Manager is Daryl Brooks.
The Black Renaissance (A Musical Resistance Against Racism)
Directed by: Black Ensemble Theater Founder and CEO Jackie Taylor
Dates: October 14-November 19, 2017
Previews: October 14, 15, 20 and 21, 2017
Schedule: Thursdays: 7:30 pm
Fridays: 8:00 pm
Saturdays: 3:00 pm
8:00 pm
Sundays: 3:00 pm
Location: Black Ensemble Theater Cultural Center, 4450 N. Clark Street, Chicago
Valet parking is available.
Ticket prices: $45 Previews
$55 on Thursdays and Saturday matinees;
$65 on Fridays, Saturday evenings and Sunday matinees
A 10% discount is available for students, seniors, and groups.
Box Office: Buy online at www.blackensemble.org or call (773) 769-4451
The Black Ensemble Theater
Founded in 1976, by the phenomenal producer, playwright and actress Jackie Taylor, Black Ensemble Theater is the only African American theater located in the culturally, racially and ethnically diverse north side Uptown community. Through its Five Play Season of Excellence, The Black Ensemble Theater dazzles audiences locally, nationally and internationally with outstanding original musicals that are entertaining, educational and uplifting. The Black Ensemble Theater has produced more than 100 productions and employed over 5,000 artists.
On November 18, 2011, The Black Ensemble Theater Cultural Center opened and is able to accommodate larger-scale productions, bigger audiences and a wider range of educational programming. The new facility includes amenities such as a 299-seat main stage theater (double the capacity of the original venue); 14 offices, classroom space, rehearsal hall, dance studio, scene shop, costume shop, and wardrobe rooms; seven dressing rooms; rehearsal room for musicians; front lobby space with concession areas; and an indoor parking garage. The completion of a 150-seat theater, which will serve as an experimental stage for the work of the Black Playwright Initiative (BPI), with construction by General Contractor Norcon Inc., is expected in 2018.
The mission of the Black Ensemble Theater Company is to eradicate racism and its devastating effects upon society through the theater arts. For more information on the Black Ensemble Theater Company, please visit www.BlackEnsembleTheater.org or call 773-769-4451.
Photo Credit: Michael Courier


Adkins, Norwood and company

Adkins, Norwood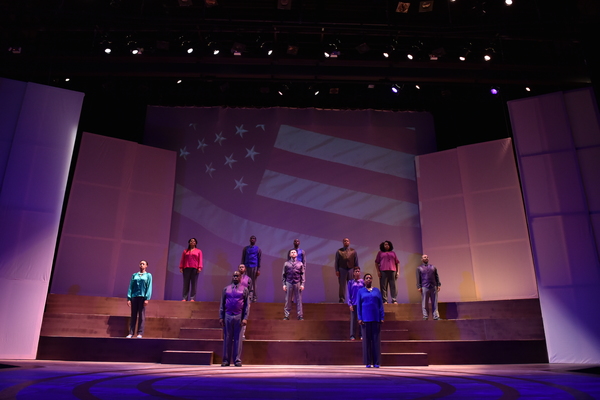 Company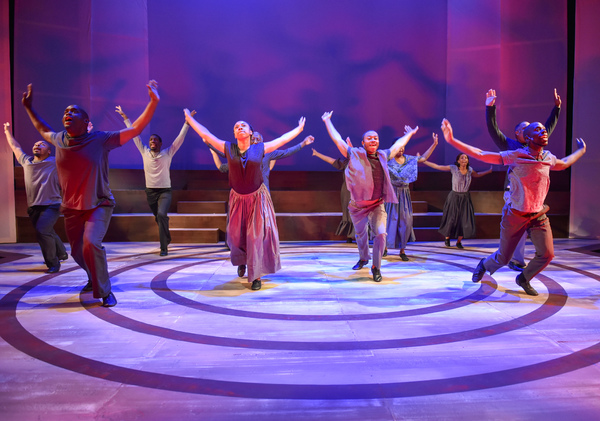 Company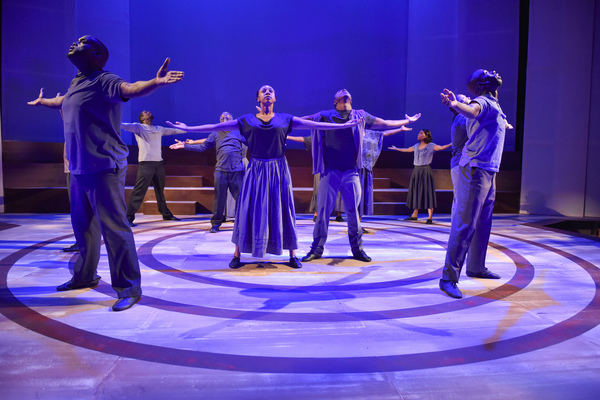 Company

Company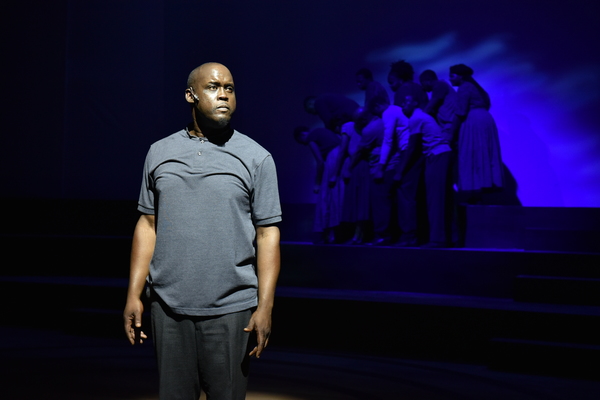 Dwight Neal and company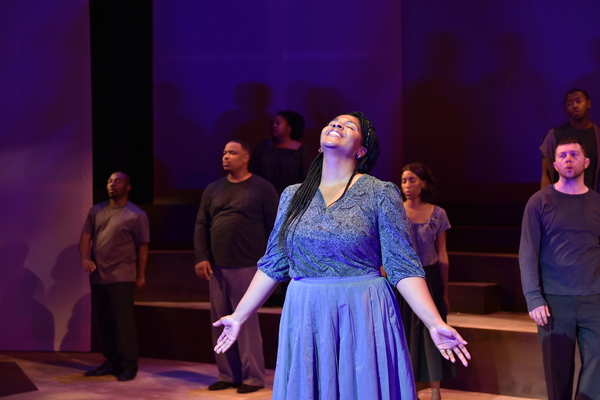 Janaah Coates,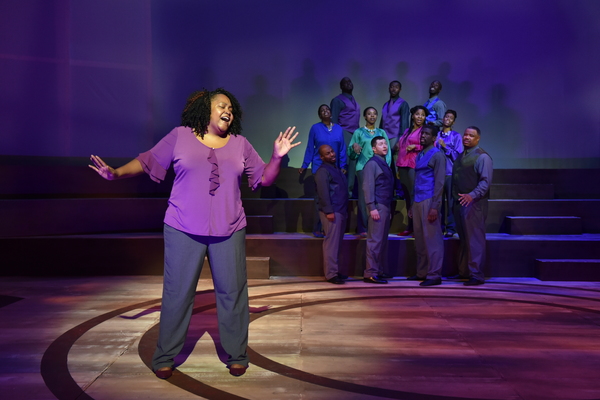 Janaah Coates,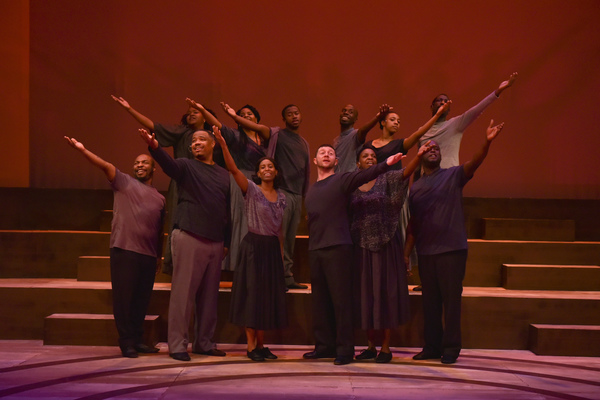 Michael Courier

Rhonda Preston and company

Rhonda Preston and company (1)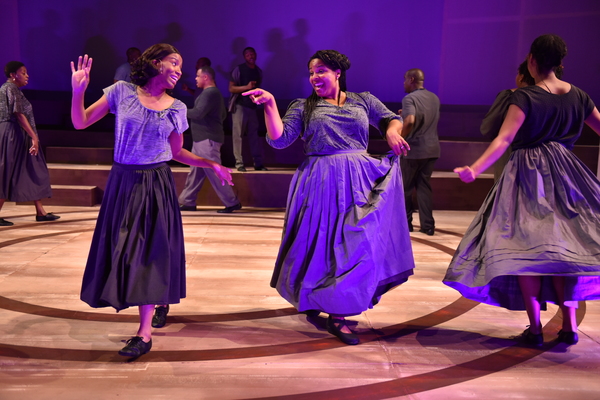 Solar, LeKeya Shearrill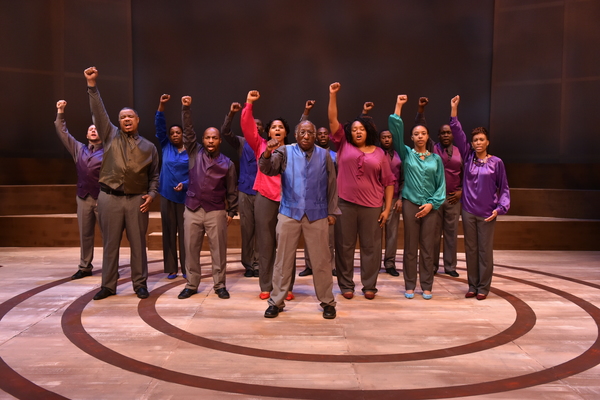 Wendell Jackson and company

Wendell Jackson and Dwight Neal