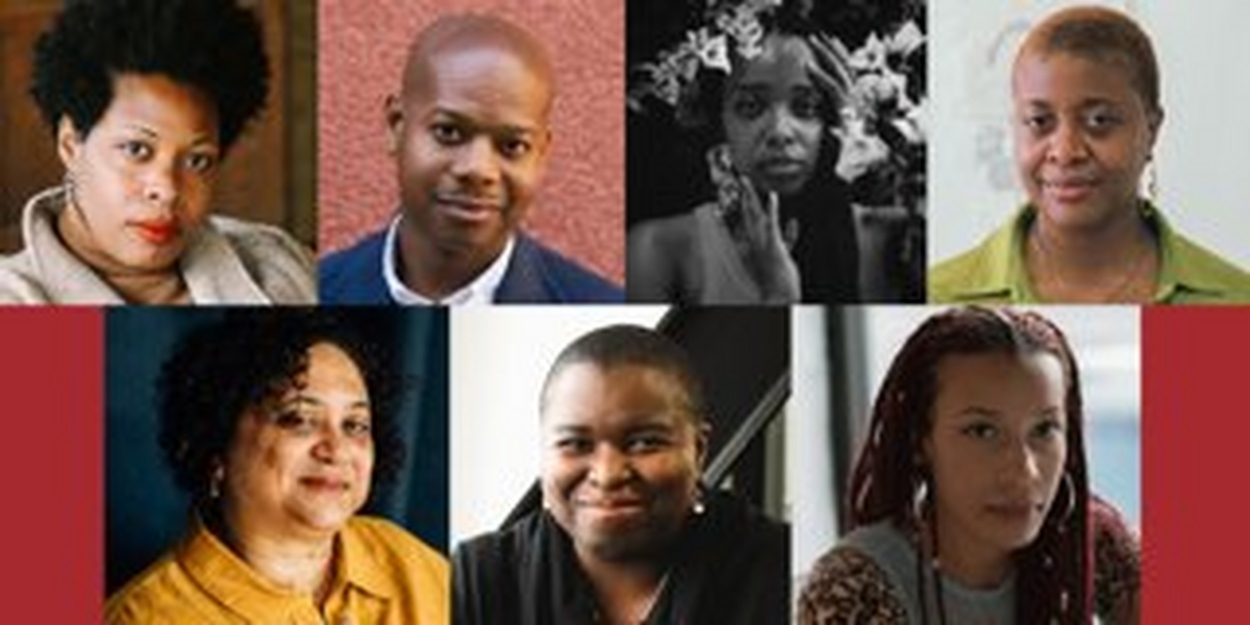 Court Theatre to Present Spotlight Reading Series Featuring Works by Sonia Sanchez
Each day will feature the reading of a play by Sonia Sanchez, a post-show conversation, and a pre-show Communal Activation.
Court Theatre will present the 2023 Spotlight Reading Series. The Spotlight Reading Series will run March 15 - 17, 2023 from 6:30pm - 8:30pm at the Reva and David Logan Center for the Arts, 915 E 60th Street. Each day will feature the reading of a play by Sonia Sanchez, a post-show conversation, and a pre-show Communal Activation. Communal Activations begin at 5:30pm and seating for the readings begins at 6:00pm. All events as part of this year's Spotlight Reading Series are free and open to the public, and reservations are required.
Court's Spotlight Reading Series aspires to redefine-and ultimately expand-the canon of classic theatre by presenting readings of rarely produced plays by authors of color. Originally curated by Ron OJ Parson as a series of readings throughout the year, this year's Spotlight Reading Series is curated by Court Theatre's Director of Engagement, Kamilah Rashied, as a three-day event celebrating playwright Sonia Sanchez. The Spotlight Reading Series will be directed by Aaron Mays, and will feature panelists Rashayla Marie Brown, Krista Franklin, Meida Teresa McNeal, Lisa Lynelle Moore, and Jamila Woods. Information regarding casting and additional panelists is forthcoming.
"In my new role as the Director of Engagement, I am most energized by envisioning how we will deepen and grow the scope of our programs, not only in schools but with our peers and partners in the community," shares Rashied. "As part of my charge, I have the privilege of advancing the work that Ron OJ Parson began at Court as our visionary and beloved Resident Artist, including the Spotlight Reading Series. I wanted to begin with reimagining this series in particular because it's all about legacy, shining a light on unsung Black writers to honor them, and passing their work down to the next generation. This coming spring, the Spotlight Reading Series will be celebrating the works of Sonia Sanchez, a personal hero of mine. It feels fitting to me that a pioneering woman-who was so central to the Black Arts Movement as an artist, activist, and a lifelong educator-would usher me into this next chapter of my work with Court Theatre."
Marilyn F. Vitale Artistic Director Charles Newell is equally excited: "I am overjoyed that Kamilah Rashied's first project as the new Director of Engagement is the Spotlight Reading Series. Kamilah's approach to programming is specific and considered, and the results speak for themselves; her curatorial perspective coupled with Sonia Sanchez's evocative language will create an experience that is rich, comprehensive, and artistically stimulating. This year's Spotlight Reading Series will take this project to new heights and I can't wait to see it come to fruition."
The Spotlight Reading Series is sponsored by the Poetry Foundation, the Joyce Foundation, and Allstate.
For more information on the Spotlight Reading Series or to reserve tickets, visit www.courttheatre.org. Any and all accessibility needs should be shared with the Court Box Office at the time of booking.
The Spotlight Reading Series
By Sonia Sanchez
Directed by Aaron Mays
Post-show Conversations moderated by Kamilah Rashied
Sister Son/Ji
March 15, 2023
In Conversation: Jamila Woods, Krista Franklin
A woman travels through time and space to tell the story of all the women she has had to be and is forever becoming. Drifting gracefully from scene to scene, she shares her labors, her joy, and her pain. She is longing for a strong and safe male presence to rely on in a world where the contributions of Black women, their tangible physical presence, and their needs are often rendered peripheral - if not entirely invisible. Even when the world can't see her, Sister Son/Ji sees herself and, in telling her story, makes herself real.
The Bronx is Next
March 16, 2023
In Conversation: Rashayla Marie Brown
In 1968, a nation on fire was set ablaze by the assassination of both Rev. Dr. Martin Luther King Jr. and President Robert F. Kennedy as the Vietnam war raged on. This is the backdrop for an unlikely encounter in Harlem nearby a tenement building soon to be evacuated. A white police officer, departing from the company of his Black mistress, is confronted by the neighborhood's strong men, who invite him to take part in a game of improvisation where the tables are turned. When the motives of his mistress are interrogated by this street corner judge and jury, she sets the record straight.
2x2
March 17, 2023
In Conversation: Lisa Lynelle Moore, Meida McNeil
A widow, mother, and grandmother - Beverly Smith - holds on for dear life as she struggles to shield her grandchildren from their mother's battle with drug addiction. Beverly and her daughter, Ramona, clash over generational and ideological rifts in a world where Black girls are unsafe and Black men die too soon. Ramona's children, caught in between, adapt and survive as their mother wanes in her sobriety. The family's matriarchs arrive at a tenuous peace once mother and daughter come to terms with how shame, disillusionment, and loss have irreversibly tarnished their once brilliant dreams.
About the Artists
SONIA SANCHEZ
(Playwright) was born in 1934 in Birmingham, Alabama. She earned her BA in political science from Hunter College in 1955, did postgraduate work at New York University, and studied poetry under the mentorship of poet Louise Bogan. Sanchez is the author of more than 20 books, including Homecoming (1969), We a BaddDDD People (1970), Love Poems (1973), I've Been a Woman: New and Selected Poems (1978), A Sound Investment (1980), Homegirls and Handgrenades (1984), Under a Soprano Sky (1987), Wounded in the House of a Friend (1995), Does Your House Have Lions? (1997), Like the Singing Coming off the Drums (1998), Shake Loose My Skin (1999), Morning Haiku (2010), and, most recently, Collected Poems (2021). Awards and honors include the 2004 Harper Lee Award, an Alabama Distinguished Writer, the 2005 Leeway Foundation Transformational Award, the National Visionary Leadership Award for 2006, the 2009 Robert Creeley Award, the 2016 Shelley Memorial Award of the Poetry Society of America, the Wallace Stevens Award in 2018 presented by the Academy of American Poets, the Anisfield-Wolf Lifetime Achievement Award in 2019, the 2021 Dorothy and Lillian Gish Prize, the 2022 Edward MacDowell Medal, the 2022 Barnes & Noble Writers for Writers Award (also administered by Poets & Writers), and the 2022 Jackson Poetry Prize, an $80,000 prize awarded annually by Poets & Writers.
KAMILAH RASHIED
(Curator/Organizer) is the Director of Engagement at Court Theatre. Rashied is an arts administrator, producer, educator, and artist with 20 years of experience in cultural production, education, and community outreach. Cultivating a broad range of programs for the public, ranging from youth initiatives to live events and talks, Rashied has contributed to the development of new and ongoing programs at many venerable arts and culture organizations in Chicago including: the Art Institute of Chicago, the School at the Art Institute, University of Illinois at Chicago, Chicago Park District, Chicago Public Library, Illinois Humanities, Arts Alliance Illinois, Rebuild Foundation, OTV (Open Television), Hyde Park Art Center, Young Chicago Authors, Writers Theatre, and Chicago Shakespeare Theater, among others.
AARON MAYS
(Director/Creative Consultant) is a playwright and an award-winning director in Chicago. Some of his directing credits include American Son (Ujima Theatre Company), Twisted Tales of Poe (AstonRep Theatre), Gem of the Ocean (South Bend Civic Theatre), 2x2 (Haven), Waiting for Godot (Tympanic Theatre) with an all-Latinx cast and Tug of War (CIRCA Pintig), a series of short plays on war, trauma, and immigration. In addition, he has worked with Chicago's top directors, serving as the assistant director for such productions as Sweat (Goodman Theatre), Mosque Alert (Silk Road Rising), Two Trains Running (Goodman Theatre), Waiting for Godot (Court Theatre), Seven Guitars (Court Theatre) and Kristoffer Diaz's Peace/War (American Blues Theater's Ripped Festival). In 2022, he won two Artie Awards, presented by Buffalo Toronto Public Media, for his direction of American Son: Outstanding Production of a Play and the Katharine Cornell Award for Outstanding Contribution by a Visiting Artist.
About the Panelists
(aka Professor RMB) (Panelist) rejects the formality of institutional artmaking to question the hierarchies it allows to persist. Drawing from a background as a DJ, graphic designer, and spoken word artist, her written and scholarly work rewrites master narratives. As a writer, RMB's viral essay "Open Letter to My Fellow Young Artists and Scholars on the Margins" was shared over 10K times online as of 2022. A lifelong nomad who has moved 24 times, RMB began an artistic practice as a poet and researcher in London, England and regularly travels to assess the impact of art institutions internationally. RMB's work and words have been featured in Art Forum, Artsy, Hyperallergic, Nka: Journal of Contemporary African Art, Performa Magazine, Prospect.4 New Orleans, and the covers of Chicago Reader and New City.
KRISTA FRANKLIN
(Panelist) is a writer, performer, and visual artist, the author of Solo(s) (University of Chicago Press, 2022), Too Much Midnight (Haymarket Books, 2020), the artist book Under the Knife (Candor Arts, 2018), and the chapbook Study of Love & Black Body (Willow Books, 2012). She is a recipient of the Helen and Tim Meier Foundation for the Arts Achievement Award and the Joan Mitchell Foundation Painters and Sculptors Grant. Her visual art has been exhibited at DePaul Art Museum, Poetry Foundation, Konsthall C, Rootwork Gallery, Museum of Contemporary Photography, Studio Museum in Harlem, Chicago Cultural Center, National Museum of Mexican Art, and the set of 20th Century Fox's Empire. She is published in Poetry, Black Camera, The Offing, Vinyl, and a number of anthologies and artist books. Her exhibition, Solo(s) at DePaul Art Museum, opens September 8, 2022 and runs until February 19, 2023.
MEIDA TERESA MCNEAL
(Panelist) is Artistic and Managing Director of Honey Pot Performance. She received her PhD in Performance Studies (Northwestern) and her MFA in Choreography & Dance History (Ohio State). Awards include Field Foundation's Leaders for a New Chicago, 3Arts Award in Dance, Chicago Dancemakers Forum Lab Artist, and the Links' Hall Co-Missions Fellowship. An Independent Artist and Scholar at the intersection of performance studies, dance, and critical ethnography, Meida is part time faculty at University of Chicago and Columbia College Chicago. Meida also works with the Chicago Department of Cultural Affairs & Special Events' Executive Administration team as the Senior Manager of Arts & Community Impact Investments building and implementing artist recovery programs and creative placemaking grantmaking initiatives. Prior to this role, Meida worked with the Chicago Park District as Arts & Culture Manager supporting community arts partnerships, youth arts, cultural stewardship, and civic engagement initiatives.
LISA LYNELLE MOORE, PhD, LICSW
(Panelist) is a Senior Lecturer and the Director of the Master of Arts in Social Work and Social Welfare Program at the University of Chicago Crown Family School of Social Work, Policy, and Practice. She has extensive teaching and administrative experience. Her current research includes two different projects. The first is the "Intersections of race, racism, and psychodynamic/psychoanalytic theories." Her second research project is "Exploring relationships in intentional housing communities in Minneapolis, MN and Chicago, IL." Her past research has included studies examining intergenerational caretaking in public housing and community activism and psychological empowerment.
JAMILA WOODS
(Panelist) Tempering sharp and powerful lyrics with a velvety sound, Jamila Woods is a Chicago-bred singer-songwriter, educator, and award-winning poet whose inspirations include Gwendolyn Brooks and Toni Morrison. Following the 2016 release of her debut album HEAVN via Chicago label Closed Sessions, Jamila received critical acclaim for her singular genre-blending sound that is both rooted in soul and wholly modern. Her sophomore album LEGACY! LEGACY! was released via JagJaguwar Records in 2019. It features 12 tracks named after writers, thinkers, and visual artists who have influenced her life and work. As a touring artist, Jamila has shared stages with Corinne Bailey Rae, Rafael Saadiq, Common, Brittany Howard, and many others. A Pushcart Prize-winning poet, her work was featured in the Library of America anthology "African American Poetry: 250 Years of Struggle & Song" (2020). Jamila recently made her television debut, performing "SULA (Paperback)" on Colbert on Jan 6th, 2021, and is currently conceptualizing her next album.
About Court Theatre
Court Theatre is the Tony Award-winning professional theatre of the University of Chicago, dedicated to innovation, inquiry, intellectual engagement, and community engagement. Court endeavors to make a lasting contribution to classic American theatre by expanding the canon of translations, adaptations, and classic texts. The theatre revives lost masterpieces; illuminates familiar texts; explores the African American theatrical canon; and discovers fresh, modern classics. Court engages and inspires its audience by providing artistically distinguished productions, audience enrichment activities, and student educational experiences. In all of this work, we are committed to recognizing, addressing, and eradicating racism, as we strive to better serve our South Side community.