The Christmas Tree Ship at Bird-in-Hand Stage
Dates

10/28/2021 - 1/1/2022

Theatre


2760 #A Old Philadelphia Pike
Bird-in-Hand,PA 17505
Twitter Facebook Instagram

Phone: (717) 768-1568




A ship. A storm. And a Christmas tale of heroic proportions. This heart-warming inspirational new musical is based on the true story of Herman Schuenemann, known as Captain Santa, who goes down with his ship on a storm in Lake Michigan leaving his widow to raise their daughters, run the family shipping business and continue her husbands mission of giving away thousands of Christmas trees to the less fortunate of Chicago. Can she take on the doubters and naysayers, or will she break under the pressures of widowhood, judgmental people and the restrictive customs of the day? What Barbara Schuenemann and her daughter Elsie do to resurrect Captain Santas legacy is nothing short of a holiday miracle.
News About The Christmas Tree Ship at Bird-in-Hand Stage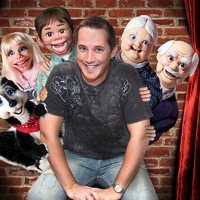 Bird-in-Hand Stage Kicks Off Its 2021 Season in April
March 31, 2021
Bird in Hand Stage has announced the return of Ryan & Friends: Comedy Calamity, an uplifting mix of wholesome comedy and musical entertainment for all ages. Ventriloquist Ryan Bomgardner brings a lighthearted program that combines a comedy routine, song parodies in styles ranging from country to Broadway and, of course, his friends.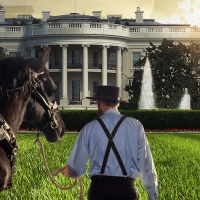 Bird-in-Hand Stage Announces 2021 Lineup
October 16, 2020
There is comfort in seeing old friends, but there is also excitement in meeting new ones. In 2021, Bird-in-Hand Stage brings back a favorite musical and introduces a new Holiday adventure.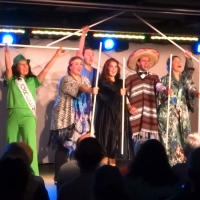 Bird-in-Hand Stage to Offer A New Variety Of Shows For Its 2020 Season
March 16, 2020
An Amish farmer running for President, a ventriloquist, an Amish couple recounting stories from their lives, a comedy variety show and a musical adventure for the whole family; what do these things have in common? They are all a part of the 2020 season on the Bird-in-Hand Stage.
Bird-in-Hand Stage Frequently Asked Questions
Where is Bird-in-Hand Stage located?
Bird-in-Hand Stage is at 2760 #A Old Philadelphia Pike, Bird-in-Hand, PA.
What shows have played recently at Bird-in-Hand Stage