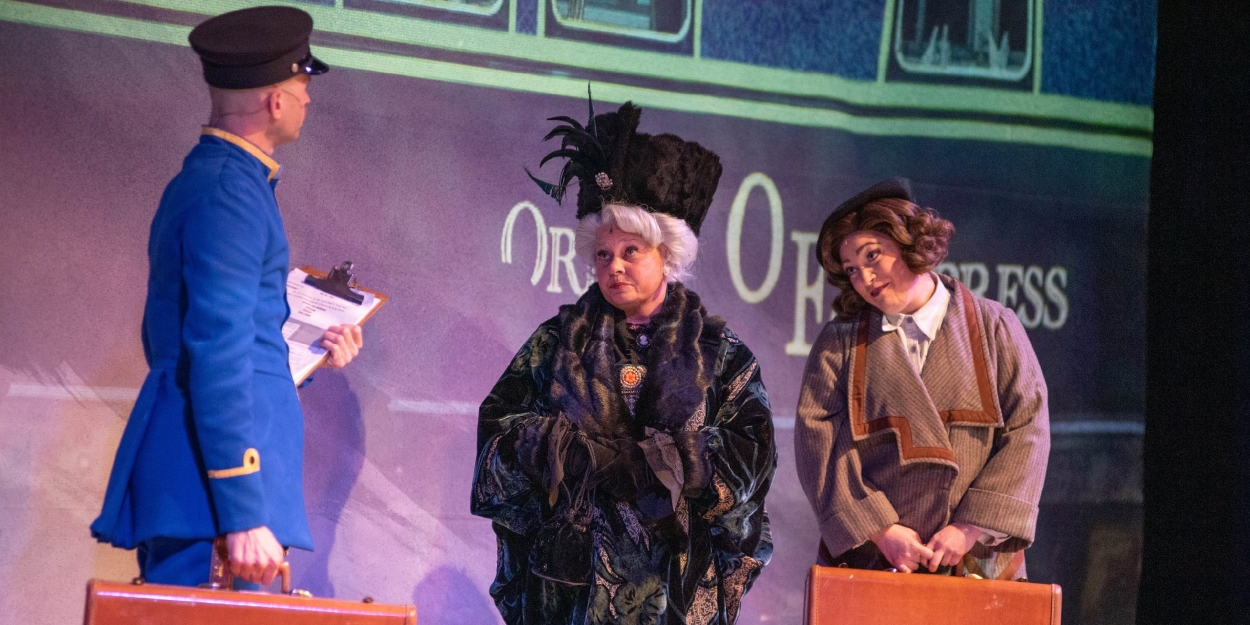 Review: MURDER ON THE ORIENT EXPRESS at Dutch Apple Dinner Theatre
The production runs through February 18th.
All aboard for a night of Agatha Christie-inspired mystery and murder in Dutch Apple's current production of Murder on the Orient Express. This straight play written by Central Pennsylvania's own Ken Ludwig is fun and fast-paced.
The classic story of a snow-bound train, a strange killing, and a cast of even stranger passengers makes for a very enjoyable couple of hours of live entertainment.
At my performance, Craig Smith stepped in as master detective, Hercule Poirot. While there were some expected challenges associated with an understudy filling into a dialogue-heavy lead part, Smith did an effective job of keeping the story moving and exploring the idiosyncrasies of this famous sleuth.
Jordan Ross Weinhold covered the parts usually assigned to Smith including the nasty Samuel Ratchett and the more sympathetic Colonel Arbuthnot. I was confused as to why Weinhold was playing two distinct major roles. I am unsure if the casting decision lies with the playwright or the producers, but it was a weird distraction. As far as I could tell, the choice had nothing to do with the story's plot nor the show's need to utilize an understudy.
Danielle Poznanovic was a stand-out as the obnoxious Helen Hubbard. Poznanovic had great energy and delivered some very funny lines. Her character was more complex than initially expected, and she reveals herself brilliantly along the way.
Scenic designer, Dominic Lau does a good job of suggesting the beauty and grandeur of the elegant setting with a trio of double-sided platformed sleeping/dining cars. Costume designer, John P. White dresses the cast in clothes that are sharp and appealing to the eye.
The technical highlights of the show were the lighting and video effects designed by Chris McCleary. The heavy falling snow and frigid projected background scenery very effectively enhanced the setting's sense of isolation and despair. Bright spotlight and red gels during a number of key moments added genuine chills to some of the show's more intense moments.
In conclusion, this was an engaging show and well-appreciated by the robust audience. I encourage Dutch Apple to continue to step outside the confines of musical comedies from time to time to bring us interesting plays like this.