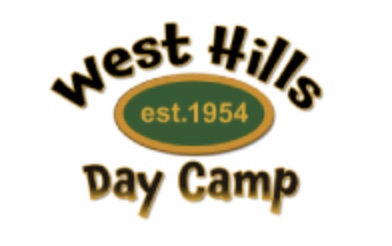 West Hills Day Camp Theatre Camp Guide
Submit Camp Updates
WEST HILLS DAY CAMP - CAMP INFORMATION

Camp Type: Day
Session Length: 7 Weeks
Camp Focus: Traditional Camp Activities, Arts, Athletics, Advventure



We are a long-standing member of the American Camp Association (ACA) and the Long Island Camp and Private Schools Association (LICAPS), ensuring you of the highest standards in camping.

We are located on 18 magnificent acres, secured for your child's complete protection.

All children in camp swim twice each day including daily American Red-Cross swim instruction in our 7 filtered and heated pools. We are also home to "Big Blue," our giant flume slide.

We have a highly qualified professional staff to care for and supervise your child made up of certified teachers, skilled professionals, parents, college graduates, students and registered nurses.

Creative Arts activities at West Hills Day Camp are designed to encourage all campers to express themselves individually by developing new skills and cultivating their hidden talents.

The Arts & Crafts program at West Hills is second to none and allows all children to produce works of art using a variety of media and techniques. This includes: digital photography, drawing, painting, collage creation, sand art, jewelry making, lanyard, beading and many other one-of-a-kind activities.

Our music program is run by a full-time specialist. The program consists of innovative music classes for our children. Set in an innovative classroom infused with rock music, these little artists explore rhythm patterns, tonal processing, basic music syntax, and make emotional connections to great music. Confidence emerges leading them down their own little creative journey. They focus on contributing to the full development of confident, imaginative, young children, who go out and inspire their world.

Campers also participate in exciting dance and theater activities which, like all pieces of our creative arts program, are led by remarkable artists, New York State educators, aspiring teachers, and other individuals who have true passion for inspiring your children. We pride ourselves on the quality and originality of our Creative Arts projects and activities. All campers participate in an end of year show that highlights the amazing work they have done throughout the summer.