*DIAMOND SERIES: Vanessa Williams at 54 Below
Dates

12/18/2022 at 9:30 PM

Theatre


254 W 54th Street
New York,NY


Tickets Info

$300 - $475




"Always love the holiday season to spread cheer – especially at the legendary 54!"
Tony®, Emmy, and Grammy nominee Vanessa Williams makes her thrilling Diamond Series debut with a spectacular concert that will include music from her catalog of chart-topping hit songs, beloved Broadway classics, and American Songbook standards.  
Ms. Williams has sold millions of records worldwide, including several Billboard Top 10 singles in genres across pop, dance, R&B, adult contemporary and jazz. Her hits have included "Dreamin'," "Save the Best for Last" and "The Sweetest Day." Her platinum single "Colors of the Wind," from Disney's Pocahontas, won the Oscar, Grammy and Golden Globe for Best Original Song. 
On Broadway, Vanessa has appeared in The Trip to Bountiful, Sondheim on Sondheim, After Midnight, Kiss of the Spider Woman, Into the Woods, and stars in the new Broadway comedy, POTUS.  Her numerous screen appearances include starring roles in the hit films "Eraser" and "Soul Food" and the television shows "Ugly Betty," "Desperate Housewives," and "Queen of the Universe," among many others.
Her critically acclaimed work in film, television, recordings, and the Broadway stage has been recognized by every major industry award affiliate including 4 Emmy nominations, 11 Grammy nominations, a Tony nomination, 3 SAG award nominations, 7 NAACP Image Awards and 3 Satellite Awards.
She is one of the world's most accomplished concert artists, appearing regularly with the most prestigious symphony orchestras in the world. 
---
For this rare Feinstein's/54 Below Diamond Series, all guests will enjoy a specially designed four-course dinner and a complimentary welcome drink. The cost of the meal, excluding additional alcoholic drinks, is included in the ticket price, as is tax and gratuity. To create an intimate and premium experience, the capacity of the room will be limited and all guests will be able to select a reservation time. Following the performance, guests are invited to linger and continue their evening in the club.
---
Please note that all artists and acts are subject to change at any time.
News About *DIAMOND SERIES: Vanessa Williams at 54 Below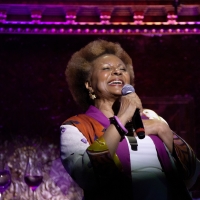 Feature: Editor's Picks For 2022
December 31, 2022
This is not a "Best Of" list because it isn't for me to say what is best, only what resonated with me, but after a lot, a lot, a lot of shows, this New Year's Eve, these shows are still on my mind.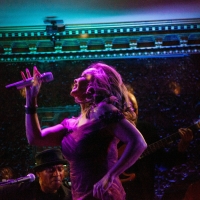 Review: Vanessa Williams Makes THE DIAMOND SERIES At 54 Below Shine Bright As The Biggest Star In The Sky
December 14, 2022
Vanessa Williams made her 54 Below debut last night, and Broadway's Living Room has gone to the next level of greatness.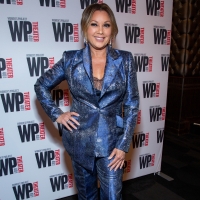 See Vanessa Williams & More Next Week at 54 Below
December 09, 2022
Next week, 54 BELOW will present some of the brightest stars from Broadway, cabaret, jazz, and beyond. A recipient of the 2022 Tony Awards Honor for Excellence in the Theatre, 54 Below celebrates Broadway musicals and writers of the past and present, promoting an ongoing engagement with their work. 
10 Videos In Celebration of Vanessa Williams Coming to 54 Below in The DIAMOND SERIES
December 09, 2022
The iconic Vanessa WIlliams comes to 54 Below on December 13th and Broadway World Cabaret is celebrating with a YouTube video crawl. The countdown has begun...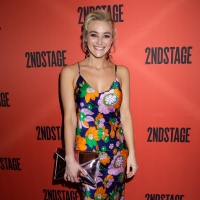 Betsy Wolfe, Eva Noblezada, Reeve Carney & More at The Green Room 42 in May
April 29, 2022
The Green Room 42 has announced their May line-up for in-person performances. Located inside YOTEL Times Square (570 Tenth Avenue, Fourth Floor), The Green Room 42 is Broadway's newest and most spacious cabaret club.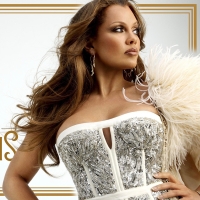 Vanessa Williams to Make Diamond Series Debut at Feinstein's/54 Below
April 28, 2022
Feinstein's/54 Below has announced that Vanessa Williams will join its popular Diamond Series for six performances December 13-18 at 8:30pm. Tickets will be available to Club 54 members on May 2 with a public on-sale on May 9.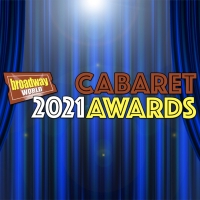 Vote For The 2021 BroadwayWorld Cabaret Awards; Latest Stats Announced!
December 20, 2021
Our readers set the nominees, and now voting is open for the 2021 BroadwayWorld Cabaret Awards! The 2021 Regional Awards honor events which had their first performance between October 1, 2020 through September 30, 2021.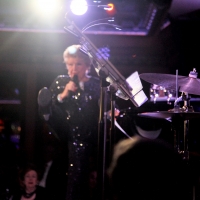 BWW Feature: A Cabaret Gratitude Journal for 2021
November 24, 2021
It's been two years of ups and downs for the world and for the small venue entertainment scene. Everyone is grateful for the return to some kind of new version of 'Normal' - especially one writer who probably spends more nights in the clubs than, even, the average cabaret performer.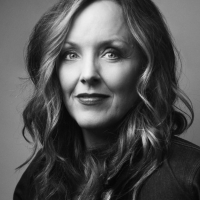 Shoshana Bean, Alice Ripley, And More Take On 54 Below This Month
August 01, 2019
This Month, FEINSTEIN'S/54 BELOW, Broadway's Supper Club & Private Event Destination, presents some of the brightest stars from Broadway, cabaret, jazz, and beyond.
54 Below Frequently Asked Questions
Where is Feinstein's/54 Below located?
Feinstein's/54 Below is at 254 W 54th Street, New York, NY.
What shows have played recently at Feinstein's/54 Below


What shows are coming up next at 54 Below


Where is 54 Below located?
54 Below is at 254 W 54th Street, New York, NY.
What shows have played recently at 54 Below