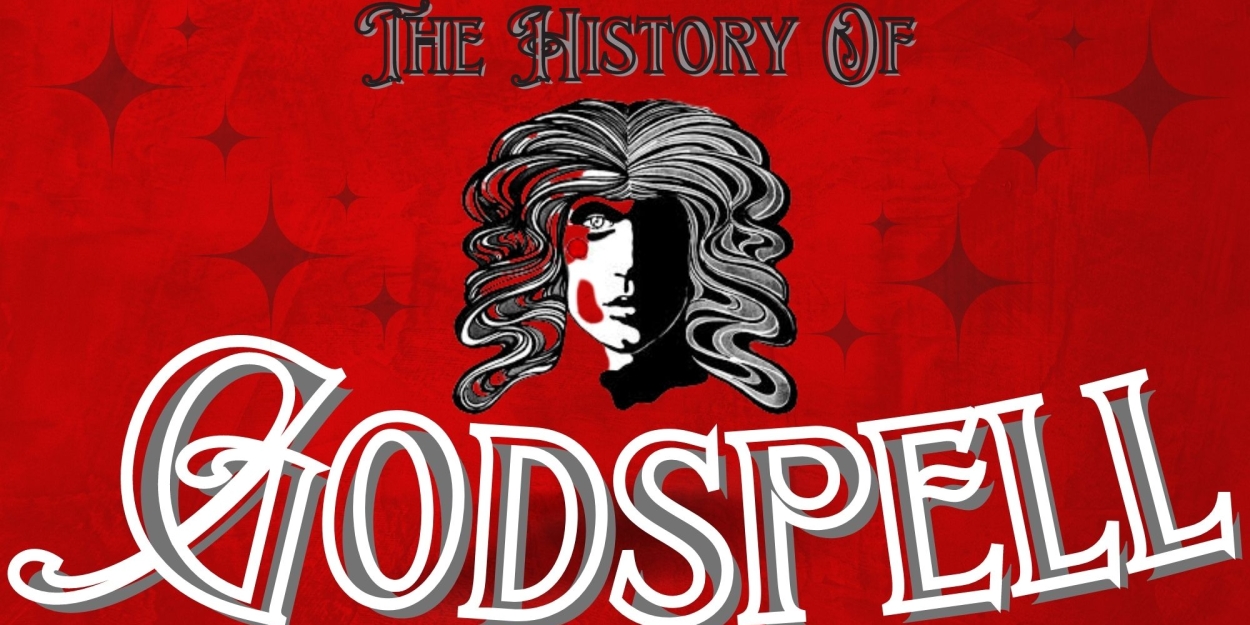 Review: Satisfy Your Inner Theatre Geek With THE HISTORY OF GODSPELL at 54 Below
Enticing stories and skilled vocalists make going back to school fun!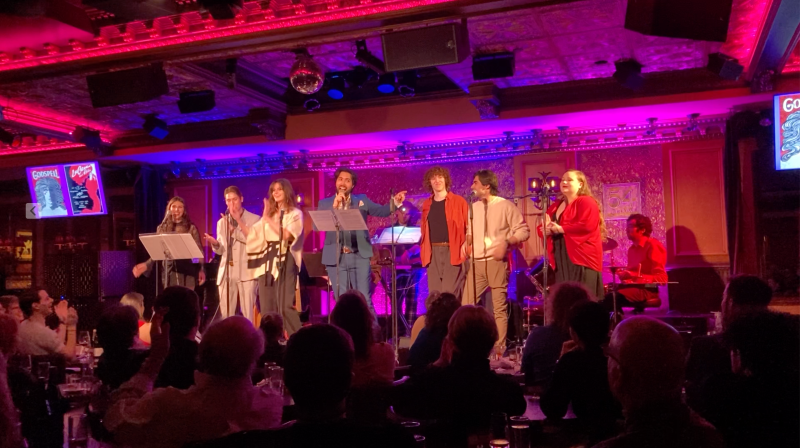 I love a 54 Below show. I really do; seeing various young up-and-coming artists performing their original work, or celebrating famed creators such as Mel Brooks or Miley Cyrus. It is so fun to sit in Broadway's Supper Club and see incredibly talented folks rock out. But maybe you're interested in finding something new? Is it possible for someone to come up with a new type of show for a venue that has seen at least two shows almost every night since it opened in 2012? Enter Jarrett Winters Morely and The History of Godspell.
Alongside a group of young performers, Jarrett gave an incredibly well-researched and extensive (but never boring!) look into how Godspell became the cultural phenomenon that it is today - a much beloved musical performed from London to Lisbon to Latin America and beyond. Detailed and engaging, Jarrett would jump in between songs with stories about the early collaborations between creator John-Michael Tebelak and Stephen Schwartz, the show's first New York run at La Mama Experimental Theatre Club, international controversies, and more. And if you weren't impressed with his knowledge and charm, he conducted the band and sang! Striking an impressive balance between showman and team player, Jarrett can clearly do it all.
Now, I performed in Godspell as a very young person at theater camp (and I learned the ukulele in a week and a half to accompany myself onstage, thank you very much), but The History of Godspell helped me to see this show in an entirely new light. Of course, my engagement certainly wasn't hurt by the incredible talent that was featured on stage. Blending in that special way that only a group of dear friends can, this tribe was blessed with the talents of Nolan Donato, Bill Fitzpatrick, Spencer Gonzalez, Aubrey Leigh Kirk, Jenna Levere, and Lindsay Wayne. Each and every performer had standout moments, such as Jenna's using "Turn Back, O Man" to capture her daily BeReal, but I'd be remiss if I didn't tell you why each and every one of these performers is so special.
Nolan, featured during "Alas for You," "All Good Gifts," and duetting with Jarett on "All for the Best" (which is always a crowd favorite) displayed prowess in several registers, and has an utterly captivating stage presence. Bill, featured in four numbers, was earnest and easy to watch, and the appearance of his guitar was a delightful treat. Spencer was a powerful force in the group, throwing his all into several numbers, including "We Beseech Thee," always a personal pleasure of mine. Lindsay, who joined the show only a week earlier, was particularly impressive, hitting that tricky top note during the vocal percussion section of "We Beseech Thee," and made the whole audience lean forward in their seats during By My Side, which was the only song kept from that very first performance at Carnegie Mellon, alongside other features. Aubrey was the consummate rock goddess, belting out "Learn Your Lessons Well" and "Bless The Lord," as easily as anything, and getting the audience involved in several numbers. Last, but most certainly not least, Jenna may have had the fewest features but she was more than memorable. In addition to her iconic BeReal (a social media app that makes you post a simultaneous selfie and front-facing picture at a certain time, for the less internet savvy), Jenna had the audience rolling in their seats during "Turn Back, O Man," which has a number of moments for very quick improv. She let us know that, if we didn't enjoy her performance, we could blame her voice teacher, while pointing to his seat in the center of the room. Don't worry, Jenna, we loved it!
Conducting a band made up of Michael O'Dell on piano, Allan Randall with the all that quirky percussion, Jakob Messinetti proving bass, Sam Vena on guitar, JT Cambria plunking on that keyboard (and a special shout out from the cast to their rehearsal pianist, Brandon Fillette), Jarett was certainly a sight to behold. One moment that was a little confusing (and based on the vibe, I think a fair amount of the audience was confused, as well as I) was the inclusion of the title song from La Cage aux Folles. No matter his reasoning, in a night all about the history of one show it doesn't quite make sense to spend a not inconsiderable amount of time on a song from another show which, as far as I can tell, has absolutely no connection. I wanted more Godspell! And that's not a sentence I generally say!
I've heard it said, and I've said this as well, that it's much more fun to be in Godspell than to watch it. I'll leave it up to the dozens of schools and regional companies putting the show up this year to decide that for themselves, but as far as The History of Godspell goes, I had a blast. I walked out of the room knowing more than I did walking in, certainly, but also with a new love for the piece. Godspell is a show about the experiences of the people who lived with and believed in Jesus Christ, created almost word for word from the stories of those who we consider authorities on the subject. It is Not a retelling of Jesus's life, like Jesus Chris Superstar, but tales from a group of clowns who just happened to get caught up in the whirlwind of perhaps the most talked about man in history. The History of Godspell was made with love and respect for its source material, in the purest form- what more could you ask for? I grabbed Jarrett after the show to congratulate him and talk about what was next, and let me tell you, this kid is going places.
Check out Jarrett's upcoming works on his website HERE.
Find tickets to more shows at 54 Below HERE.