John Lloyd Young, Linda Eder, Liz Callaway, And More at Feinstein's/54 Below This Month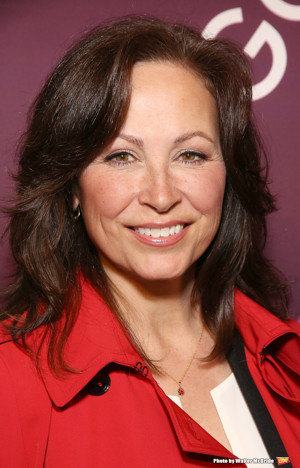 This Month, FEINSTEIN'S/54 BELOW, presents some of the brightest stars from Broadway, cabaret, jazz, and beyond. See the exciting lineup below!
John Lloyd Young, MAY 3 AT 9:45PM, MAY 4 AT 8:00PM, & MAY 5 AT 7:00PM:
John Lloyd Young, the multi-award winning Frankie Valli from Broadway's Jersey Boys, as well as the star of Clint Eastwood's movie adaptation, returns to Feinstein's/54 Below with a brand new show! The only American actor to date to have received a Lead Actor in a Musical Tony, Drama Desk, Outer Critics Circle, and Theatre World Award for a Broadway debut, Young will be singing from his debut album for the first time in NYC. Featuring classic hits such as "Can't Take My Eyes Off You," "Unchained Melody," "In the Still of the Night," and others!
$75-$95 cover charge. $110-$130 VIP seating. $140-$165 premium seating. $25 food & beverage minimum.
54/54/54 WITH Jenna Ushkowitz, Drew Gehling, & MORE, MAY 4 AT 11:30PM:
54 Songs. 54 Singers. 54 Seconds Each.
Come witness the longest setlist in Feinstein's/54 Below's history, as 54 singers perform 54-second versions of their favorite songs, ranging from musical theatre, to pop, to originals, and everything in between.
Featuring: Christa Adelaide, Alex Brightman, Dylan Brown, Hallie Bulleit, Ben Caplan, Noel Carey, Harrison Chad, Daisy Chase, Liam J. Enright, Alexis Field, Allison Frasca, Drew Gasparini, Drew Gehling, Alex Gibson, Michael Gioia, Hanako Greensmith, Nina Grollman, Cady Huffman, James Monroe Iglehart, Aisha Jackson, Amy Jo Jackson, Michael R. Jackson, Evangeline Joy, Billy Joe Kiessling, Hannah Kloepfer, Blaine Krauss, Aury Krebs,
Michael Kushner, Cassidy Rose Layton, Lauren Marcus, Lesli Margherita, Julia Mattison, Megan McCaffrey, Brad Mercier, Mandy Kate Myers, Ryan Scott Oliver, Nicole Vanessa Ortiz, Larry Owens, Alexander Sage Oyen, Lily Rosenzweig, Dominic F. Russo, Monet Sabel, George Salazar, Alanna Saunders, Trent Saunders, Callie Stelter, Gracie Terzian, Eirene Tuakora, Jenna Ushkowitz, Natalie Walker, Brynn Williams, Kat Witschen, and J. Michael Zygo.
Musical Direction by Ben Caplan. Hosted/Produced/Directed by Philip Romano.
$30.54 cover charge. $54 premium seating. 2 drink or $20 food & beverage minimum.
HATCHED: PACE UNIVERSITY AT FEINSTEIN'S/54 BELOW, MAY 5 AT 9:30 & 11:30PM:
Fresh work. Freshmen.
For those craving a night of innovative and off-beat musical theater with no shortage of drinks and a lively crowd, Pace University and Ryan Scott Oliver present an evening of songs from hot, new musicals-all written, performed, and directed by freshmen from Pace University's BFA Musical Theater program. A high-energy crowd pleaser with striking melodies and an unruly attitude, Hatched, a yearly event, is always an electrifying night, and this is its 5th year in a row at Feinstein's/54 Below! Get ready, New York, for this powerhouse of young talent and fresh new work to hit the stage.
$25-$35 cover charge. $50-$65 premium seating. $25 food & beverage minimum (9:30pm). 2 drink or $20 food & beverage minimum (11:30pm).
54 SINGS MONTY PYTHON'S SPAMALOT, MAY 6 AT 7:00 & 9:30PM:
Join Feinstein's/54 Below when King Arthur and The Knights of the Round Table go on a madcap adventure looking for the Holy Grail in Monty Python's Spamalot!
When King Arthur and his Knights are summoned by God himself to go on a quest to find his sacred missing cup, they readily jump at the chance to prove themselves. However, when confronted by flatulent Frenchmen, ravenous rabbits, and the Knights Who Say Ni, the Arthurian legend gets turned upside down and topsy turvy.
Based on the 1975 film Monty Python and the Holy Grail, Spamalot was the winner of three Tony Awards, including Best Musical.
With a hysterical score by Eric Idle and John DuPrez, audiences can expect to hear such songs as "Always Look On The Bright Side Of Life," "Whatever Happened To My Part," "The Song That Goes Like This," "You Won't Succeed on Broadway If You Don't Have Any Jews," and many more, as sung by an all-star Broadway cast!]
Featuring: Ryan Andes (Big Fish, Sweeney Todd), Major Attaway (Aladdin), Jim Brochu (Zero Hour), Alex Dorf (Newsies, Mamma Mia!), Asher Dubin (The Babies, The Body Politic), Matthew Fairlee (The Boys from Syracuse), David B. Friedman (Spamalot), Will Hutcheson (Next to Normal, The Music Man), Travis Kent (Disaster), Tyler Lenhart (Annie, A Gentleman's Guide to Love & Murder), Paris Alexander Nesbitt
To purchase tickets or for more information, visit www.54Below.com/Feinsteins or call (646) 476-3551.
Related Articles View More Cabaret

Stories

Shows
More Hot Stories For You