Click Here for More Articles on NEW YORK CITY
BWW Review: Cristin Milioti Takes You Along For the Ride in Her Warm, Intimate Set at Joe's Pub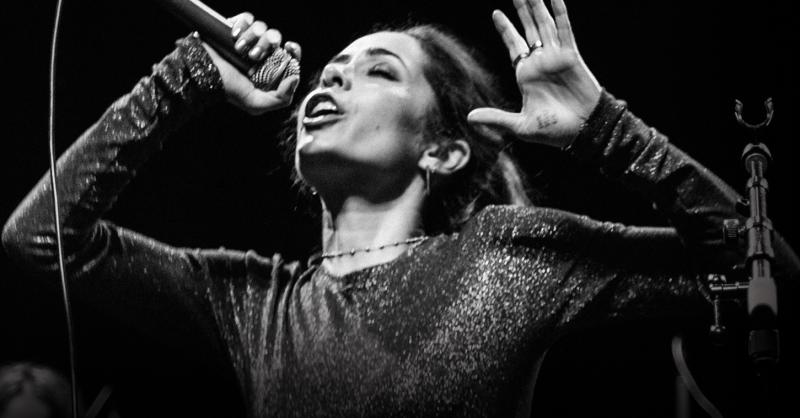 Cristin Milioti's career has spanned film, television, theater, and music. Though I, personally, know her work solely from her season on HOW I MET YOUR MOTHER, I had heard of the roles she originated in both ONCE on Broadway, as well as David Bowie & Enda Walsh's LAZARUS at New York Theatre Workshop. So when I went to her concert at Joe's Pub on August 17, I had no doubt that I was in for a virtuosic performance of sorts.
What I didn't expect was the warmth and intimacy that suffused the entire show, which included Will Connolly (guitar, vocals) and Rob Preuss (keyboard). Milioti's charm was apparent from the very beginning when she came onstage smiling, with a glittery shirt, torn jeans, and red pom-pom dangling earrings. As she walked up to the mic stand, she found it was missing its mic, so after asking for one she just started talking to us anyway.
Her set list was varied and included a series of songs that all dealt with loss, including the likes of Lorde, Bon Iver, Fiona Apple, Sia, Emmylou Harris, Sara Bareilles, Will Connolly, First Aid Kit, Brandi Carlile, and two songs written by Milioti herself. It had been a hard 2017, she explained. "For all of us," she clarified, but for her it had been tough, in terms of her individual life as well as in the broader sense. But it hadn't just been a hard year- "A reflective one!" she added, and this air of self-investigation would continue to permeate her set list.
After an intro of "Green Light" of Lorde's new album MELODRAMA, Milioti told us in her bubbly way that the remainder of her set was just all sad, slow songs. While another artist delivering this news might come off as a downer and even a bit pitiful, her continual air of happiness to be doing the show gave it a lighthearted, redemptive quality. After a bit more humorous chit chat, she concluded, "But it's okay to be sad and scared sometimes. Or, all the time." Her comedic timing was generally spot-on, and she seemed to have perfected the art of displaying her personal struggles with poise and a good-natured ability to laugh at herself.
Perhaps I just have a penchant for this sort of performance myself, but the combination of sad songs and cheerful commentary between was surprisingly homey, familiar. Which seemed her intention all along: at one point, she said to us, "I sort of want to treat this like you're in my living room." Maybe the cabaret setting is uniquely suited to emotional openness-she called the concert "navel-gazey" a few times-but almost nothing about her performance felt self-indulgent.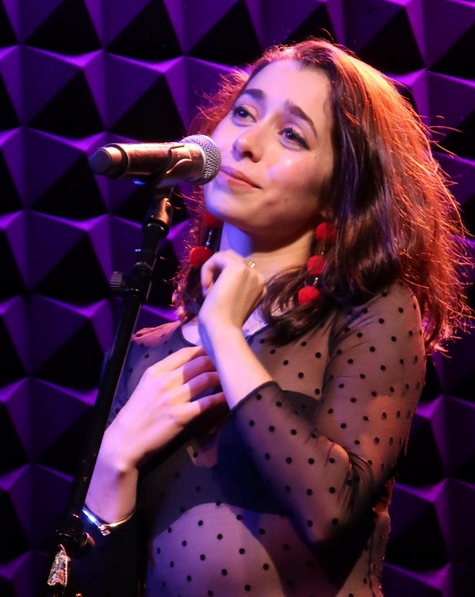 Like when she sang Emmylou Harris's "The Pearl," with eyes closed and arms often gesturing out and up as though in surrender. Her display of heartfelt emotion as she sang always felt genuine, vulnerable, and generous-like she was asking us as audience members to share in her cathartic experience of singing heavy songs that meant a lot to her. While emotive and earnest, it was not gratuitous or histrionic.
And she's just so down to earth, easy to relate to. A few times, she freely discussed her tendency toward anxiety, poking fun at her own nervous antics after the fact. Her wanting to share with us how she feels like she's grown in the past year always felt sincere, and perhaps the greatest extent of this when she wanted to share a Joan Didion quote with us (which she had to Google on an audience member's borrowed iPhone because she'd endearingly left the piece of paper with it backstage):
"I think we are well-advised to keep on nodding terms with the people we used to be, whether we find them attractive company or not. Otherwise they turn up unannounced and surprise us, come hammering on the mind's door at 4:00 AM of a bad night and demand to know who deserted them, who betrayed them, who is going to make amends."
In terms of performance, Milioti is a clear talent. She can belt and go quiet and move fluidly between the two. I think she is at her best when in the lower registers; the husky, back-of-the-throat way she sings on quieter songs get at a hauntedness that feels very real to me. It's both full-bodied and held back, and it prompts the sort of leaning forward in your seat that again, kept the performance far from indulgent. Moreover, her ability to switch between fully inhabiting the world of each song she sang and then coming back to her friendly conversational monologue was frankly impressive. Not even to mention the fact that she often took to the piano or ukulele to accompany herself.
Milioti's penultimate song ("Beginning to Feel the Years" by Brandi Carlile) was dedicated to all her friends and family in the audience. These concerts make her happier than any of her other work, she said, and getting the opportunity to share it makes her feel so lucky. Along with self-growth and recovering from loss, another theme running throughout her concert was aging- not so much that she was feeling old, but that the passage of time had given her perspective that she wouldn't have, well, expected. Or, that she was having nostalgia for a person she once was and wished she could be or maybe see again. But, as she sang, it was clear that, to paraphrase Brandi Carlile, she's going to be okay as long as she's got her friends and family beside her along the way.
If I had to pick a song that gut-punched me the most, it would be Sara Bareilles's "She Used to Be Mine," from WAITRESS. An elegy to one's past selves, Milioti's rendition of the song quietly brought in the reminder that while time might heal wounds, it also changes you into someone who can never quite return to who you once were. It brought the pain, growth, and reflection that Milioti seemed interested in addressing neatly together, and made me deeply thoughtful about these themes as I left the theater.
---
Audrey Moyce likes to write and perform and write about performance. You can find more of her work at audreymoyce.com.
Related Articles
Audrey likes to write and perform and write about performance. She recently moved to Brooklyn from the Bay Area; she misses her family but not (read more...)