10 Videos To Celebrate BETTY BUCKLEY AT CAFE CARLYLE September 27th Through October 1st
The Tony Award recipient and frequent Law & Order guest star will spend a week at The Carlyle.
In just a matter of hours the legendary Betty Buckley will debut her new show at the equally legendary Café Carlyle, where once played the likes of Bobby Short, Barbara Cook, and Elaine Stritch. The Tony Award recipient will play the Upper East Side eatery and home of great entertainment until October 1st, every night at 8:45, alongside her trio of musicians led by oft-Grammy-nominated pianist Christian Jacob.
Beloved and well-renowned for her intimate concerts of musical storytelling, Ms. Buckley has played venues as large as Carnegie Hall and as cozy at The Carlyle, and, yet, is always able to reach into the heart of each person present, moving them with touching tunes like "Meadowlark" and exciting them with bold Broadway like "Rose's Turn." Every Betty Buckley concert is one surprise after another, but what isn't a surprise is how good they are, so Broadway World Cabaret has been scrolling through The YouTube Machine, passing the time until tonight at 8:45 by looking at some of our favorites (Moment of Truth: this roundup could have been 20 Videos, instead of 10....)
Get your your reservation to see Betty Buckley AT CAFÉ CARLYLE September 27th through October 1st at THIS link and enjoy our Betty Buckley YouTube crawl below.
Visit the Betty Buckley website HERE.
1. Over You
2. Tell Me On A Sunday
3. Hi Lily, Hi Lo/I Can Let Go Now
4. I'm Still Here
5. Bewitched, Bothered, And Bewildered
6. The Stars and The Moon
7. Losing My Mind
8. My Ship
9. River
10. Serenity
---
Join Team BroadwayWorld
Are you an avid Cabaret fan in NYC? We're looking for people like you to share your thoughts and insights with our readers. Team BroadwayWorld members get access to shows to review, conduct interviews with artists, and the opportunity to meet and network with fellow theatre lovers and arts workers.
Interested? Learn more here.
---
| | |
| --- | --- |
| Vote Now for the 2022 BroadwayWorld Cabaret Awards | |
| voting ends in | |
Stephen Mosher is the author of The Sweater Book (a collection of his photography featuring celebrated artists from the entertainment communities of New York, Los Angeles, and London), Lived In Cra... (read more about this author)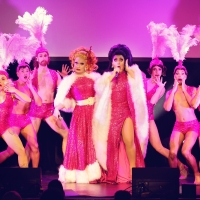 Review: THE JINKX & DELA HOLIDAY SHOW At Town Hall Is The Annual Holiday Show People Should See

December 6, 2022

The Jinkx & DeLa Holiday Show sold out Town Hall this year, and it should sell out Town Hall every year.
---
10 Videos To Get Us Dreaming About Mark William TECHNICOLOR DREAMS at The Green Room 42

December 5, 2022

Popular singing actor Mark William returns to The Green Room 42 on December 10th and Broadway World Cabaret is counting down the days with a video roundup of the singer who favors the art of crooning.
---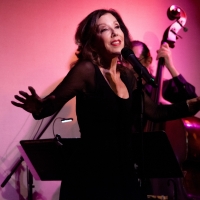 Review: Judi Mark Honors Her Idol In MERELY MARVELOUS - THE SONGS OF GWEN VERDON at Don't Tell Mama

December 4, 2022

Judi Mark reminds Don't Tell Mama that Gwen Verdon was MERELY MARVELOUS.
---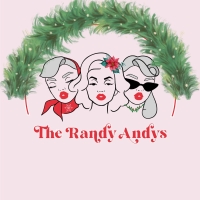 THE RANDY ANDYS HOLIDAY FETE Will Play The Triad December 9th

December 3, 2022

The talented and glamours RANDY ANDYS have a holiday party planned with lots of swell guests.
---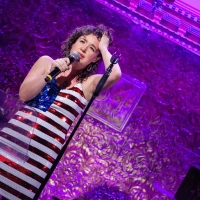 Photos: 54 SINGS FOR PLANNED PARENTHOOD at 54 Below

December 2, 2022

Gifted and important cast sings at 54 Below in a fundraising effort for Planned Parenthood.
---