Since its launch in 1990, the Hubble Space Telescope has captured thousands of stunning images of space, revolutionized our understanding of the universe and become a global icon. To mark its 25th anniversary, National Geographic Channel tells the definitive story of NASA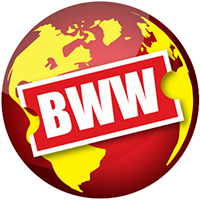 A.R.T. Announces September/October OBERON Programming
by BWW News Desk - September 05, 2018
American Repertory Theater at Harvard University (A.R.T.) announces September and October 2018 programming at OBERON, its club space for cutting-edge performance and thriving incubator for local and emerging artists. Upcoming events include A.R.T.'s Live @ OBERON, Breakout (formerly OBERON Presents)...

World Premiere NASA & National Philharmonic Multimedia Concert Announced
by BWW News Desk - December 06, 2017
Cosmic Designs is a world-premiere multimedia experience that pairs the inspiration of an orchestral concert with beautiful imagery of our home planet and the solar system beyond, brought to life by the National Philharmonic and NASA's Goddard Space Flight Center and sponsored by Lockheed M...
HUBBLE CANTATA Receives D.C. Premiere at Kennedy Center
by BWW News Desk - May 04, 2017
On May 25, following the "resounding success" (New York Observer) of its world premiere before an audience of thousands last summer, The Hubble Cantata comes to the Kennedy Center, where VisionIntoArt/National Sawdust (VIA/NS) and Beth Morrison Projects present its DC premiere....
Andre Trepanier Releases BRIGHT HOLE COSMOS
by BWW News Desk - June 14, 2013
In 1929, Edwin Hubble discovered that the universe is in fact expanding at enormous speed. This revolutionary discovery further supported the Big Bang theory which would, to this day, be the prevailing paradigm in cosmology. Author Andre Trepanier is not totally satisfied with this cosmological mode...