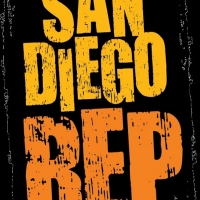 San Diego Repertory Theatre Announces BLACK VOICES 2021 PLAY READING SERIES
February 25, 2021

San Diego Repertory Theatre has announced today the details of the brand new San Diego REP Black Voices 2021 Play Reading Series, a brand new program that will be presented in March and April, 2021. T...
---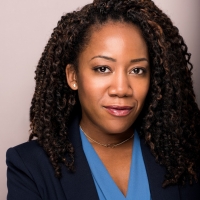 Brie Eley Concludes Black History Month On WHY I'LL NEVER MAKE IT Podcast
February 25, 2021

Broadway World Award Nominee Brie Eley (True Colors) joins host Patrick Oliver Jones for an insightful conversation about truth in storytelling, her transition from stage actor to television and film,...
---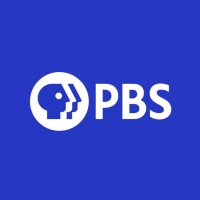 EXTINCTION With Sir David Attenborough Will Premiere on PBS
February 25, 2021

Presented by Sir David Attenborough, the program reveals how this crisis has grave consequences for us all—threatening food and water security, reducing our ability to control our climate, and putting...
---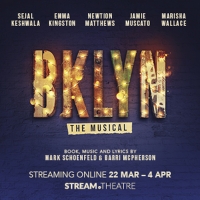 BKLYN THE MUSICAL, SCARAMOUCHE JONES, CRUISE and More Available to Stream in March and April
February 25, 2021

stream.theatre is adding even more shows to their platform through March and April including 4 exclusive digital premieres of major new productions. For drama fans, Shane Richie stars a new revival of...
---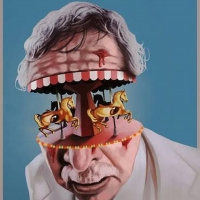 Shudder Acquires George A. Romero's Legendary 'Lost' Film THE AMUSEMENT PARK
February 25, 2021

The Amusement Park, the formerly lost film from trailblazing independent filmmaker and genre cinema icon George A. Romero, will stream for the first time in history this summer.
---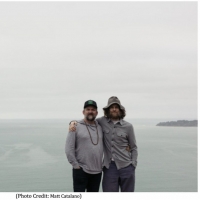 Dispatch To Release 8th Studio Album 'Break Our Fall' May 28
February 25, 2021

The band has been teasing details of the album's launch in recent months, having released six singles including fan favorite "May We All," which is currently climbing at AAA Radio.
---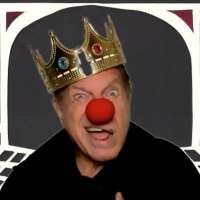 VIDEO: The Congress for Jewish Culture Continues International Virtual Yiddish Theater Series with MEGILLAH CYCLE
February 25, 2021

The Congress for Jewish Culture continues its International Virtual Yiddish Theater series with MEGILLAH CYCLE, featuring an all-star international cast, directed and adapted by Mike Burstyn from Itzi...
---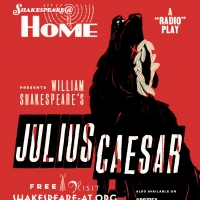 Shakespeare@ Home Launches Episode 2 of JULIUS CAESAR
February 25, 2021

On Monday March 1st Shakespeare@ Home will present Episode Two of the ALL FREE radio play adaptation of Julius Caesar, starring Patrick Page in the title role. Both episodes One and Two can be listene...
---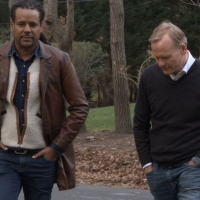 Colson Whitehead Will Appear on 60 MINUTES
February 25, 2021

Whitehead writes of the Black experience and history in "The Underground Railroad" and "The Nickel Boys," novels that were awarded Pulitzer Prizes for Fiction, making him the only author to have achie...
---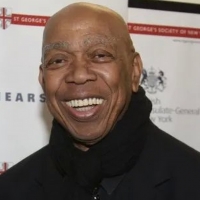 Celebrating Black History Month: Geoffrey Holder, History-Making Tony Award-Winner
by Alexa Criscitiello - February 25, 2021

Today it's all about history-making performer, choreographer, director, costume designer, composer and visual artist, Geoffrey Holder.
---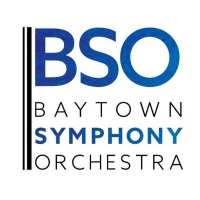 Baytown Symphony Orchestra Appoints First African American Conductor, Clarence Frank
February 25, 2021

Clarence Frank has played in the Baytown Symphony for about 25 years, and in January he was named the orchestra's new music director and first African American conductor in its 53-year history.
---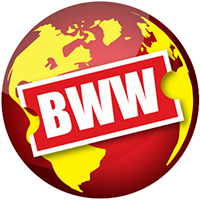 Candoco Announces New Chair and First Associate Artistic Director
February 25, 2021

Stephen Lightbown will become Chair in March 2021, taking over from Fern Potter who has been Chair since 2018. Dan Daw, has been appointed as the company's first Associate Artistic Director. Kez Margr...
---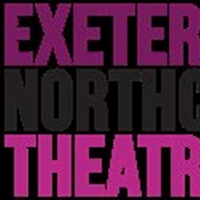 Northcott Commissions Three Digital Projects
February 25, 2021

Exeter Northcott has commissioned three South West artists to create digital projects that reflect on what the last year has taught us about ourselves, our society and the changes that are needed when...
---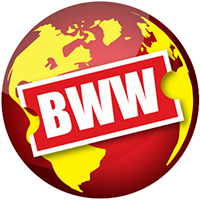 Black Voices In Cabaret Announces Virtual Forum Celebrating Black History
February 24, 2021

An online public forum exploring the history of Black cabaret in Chicago will stream to the public on Sunday, March 7 at 3 PM. The panel of notables will highlight 100 years of Black music and the sem...
---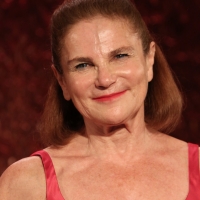 Broadway Legend Tovah Feldshuh Explores Fame, Family In New Memoir LILYVILLE
February 24, 2021

Broadway icon and four-time Tony, two-time Emmy nominee Tovah Feldshuh has announced that she will release a new memoir titled LILYVILLE, a heartwarming and hilarious exploring the mother-daughter rel...
---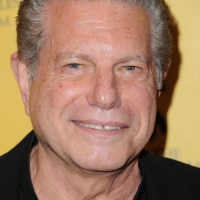 Mike Burstyn Is Tonight's Special Guest On THE YIDDISH VOICE To Discuss MEGILLAH CYCLE
February 24, 2021

Renowned actor/director Mike Burstyn will be this week's special guest on "The Yiddish Voice" on Boston's WNUR Radio tonight (Wednesday) at 7:30 pm.
---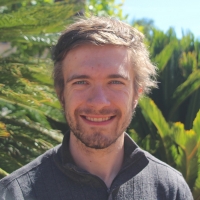 RTP Announces Winner Of Inaugural So.QUEER Playwrights' Festival
February 24, 2021

Richmond Triangle Players is pleased to announce the winner in its inaugural So.Queer Playwriting Festival -- Stonewallin' by Kari Barclay, a queer coming-of-age story in the American South full of wi...
---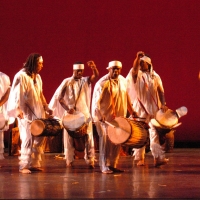 Asase Yaa Cultural Arts Foundation Announces IT WAS ALL A DREAM 20th Anniversary Virtual Special
February 24, 2021

The venerable Brooklyn-based non-profit, Asase Yaa Cultural Arts Foundation, whose core tenets are to Enrich, Educate, Entertain African history art forms and history through its programs for children...
---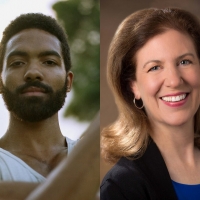 Colburn School Announces New Dean Appointments, Silas Farley and Darleen Callaghan
February 24, 2021

Colburn School announced today that dancer, educator, and choreographer Silas Farley, a recent New York City Ballet alumnus, will become Dean of the Trudl Zipper Dance Institute (TZDI), and Darleen Ca...
---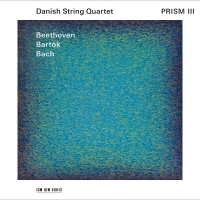 ECM New Series Releases Danish String Quartet PRISM III - Beethoven/Bartók/Bach
February 24, 2021

This is the third volume of the Danish String Quartet's ongoing Prism series, which shows how the radiance of Bach's fugues is refracted through Beethoven's quartets to illuminate the work of later co...
---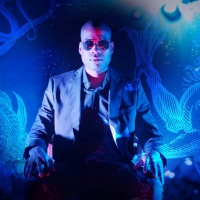 Decameron Opera Coalition's TALES FROM A SAFE DISTANCE Invited Into the Library of Congress' Performing Arts Covid-19 Response Collection.
February 24, 2021

The most ambitious operatic commission to emerge from the global pandemic, the Decameron Opera Coalition's Tales from a Safe Distance has been invited into the Library of Congress' Performing Arts Cov...
---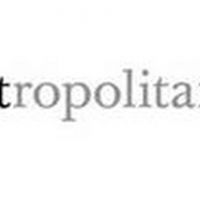 The Metropolitan Opera Announces Two-Week Schedule For Nightly Met Opera Streams, Celebrating Women's History Month
February 24, 2021

The Met has announced themed lineups for two weeks of its Nightly Met Opera Streams, a free series of encore Live in HD presentations and classic telecasts streamed on the company's website during the...
---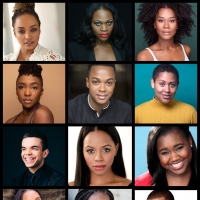 Christina Sajous, J. Harrison Ghee & More to Join BROADWAY SESSIONS Concert Celebrating Black History Month
February 24, 2021

Ben Cameron's Broadway Sessions will return on February 28th at 6:30 pm EST, for a special special virtual concert experience celebrating Black History Month. The 5th annual concert will be filmed ons...
---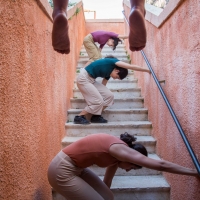 Kennesaw State University's Department of Dance to Host Israel-Based Shaden Dance Company
February 24, 2021

Kennesaw State University's Department of Dance will virtually host Israel-based Shaden Dance Company in the three-part, dance-on-camera performance of 'Trilogy.' The production will be streamed for f...
---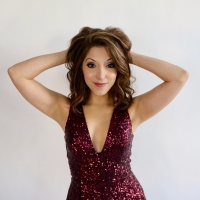 BWW Interview: At Home With ME, MYSELF, AND EVERYONE ELSE Star Christina Bianco
by Stephen Mosher - February 24, 2021

The everyone else part of ME, MYSELF, AND EVERYONE ELSE all comes from one amazing woman and breathtaking whirlwind of talent. This is Christina Bianco.
---