VIDEO: Sneak Peek -Winter Premiere of FOX's SLEEPY HOLLOW
Below, watch a sneak peek at the Winter Premiere of FOX's SLEEPY HOLLOW. The show airs on a new night and time, Friday, Feb. 5 at 8/9c on FOX!
About the Episode: Following Abbie's (Nicole Beharie) huge sacrifice, Crane (Tom Mison) and Jenny (Lyndie Greenwood) find themselves at a loss. In an effort to save Abbie, Crane forms an unlikely partnership and Jenny confronts a former foe. Tune in to the all-new "One Life" winter premiere episode of SLEEPY HOLLOW airing Friday, Feb. 5(8:00-9:01 PM ET/PT) on FOX.
In this modern-day twist on Washington Irving's classic, ICHABOD CRANE (Tom Mison, "Salmon Fishing in the Yemen") is resurrected and pulled two and a half centuries through time to unravel a mystery that dates all the way back to the founding fathers. Revived alongside Ichabod is the infamous Headless Horseman who is on a murderous rampage in present-day Sleepy Hollow. Ichabod quickly realizes that stopping Headless is just the beginning, as the resurrected rider is but the first of the Four Horsemen of the Apocalypse and only one of the many formidable foes that Ichabod must face to protect not only Sleepy Hollow, but the world.
As Ichabod finds himself in 2013's Sleepy Hollow, he discovers a town he no longer recognizes and grapples to understand. Teaming up with Lt. ABBIE MILLS (Nicole Beharie, "42," "The Good Wife," "Shame"), a young cop who has her own supernatural experiences, the two embark on a mission to stop the evil that has awoken along with Ichabod and that now is seeping into this once-sleepy town.
Image courtesy of FOX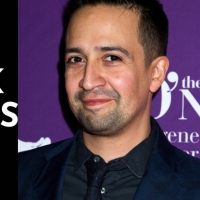 Lin-Manuel Miranda To Return For HIS DARK MATERIALS Season 3 On HBO

October 6, 2022

HBO has confirmed that award-winning composer and actor Lin-Manuel Miranda will return for the third season of the fantasy drama.
---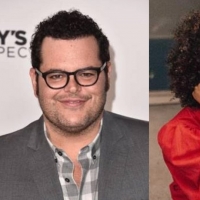 Development Halts On Disney+ BEAUTY AND THE BEAST Prequel Series

February 10, 2022

A planned Beauty and the Beast musical prequel series will not move forward at Disney+.
---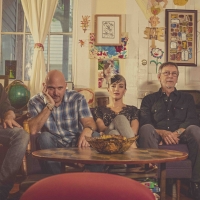 Tony & Grammy Winner Michael Cerveris' Loose Cattle to Stream Live Performance Tonight

January 5, 2022

Loose Cattle, fronted by two-time Tony Award & Grammy winner Michael Cerveris and Kimberly Kaye, will stream a performance live from New Orleans tonight!
---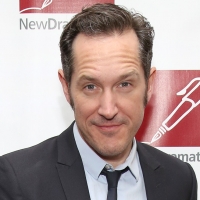 Bertie Carvel Joins THE CROWN Season Five As Tony Blair

October 28, 2021

The acclaimed Netflix series, 'The Crown' has added Tony Award-winning actor Bertie Carvel to its cast in the role of British Prime Minister Tony Blair.
---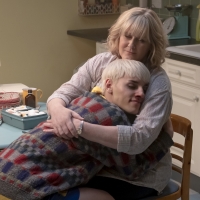 REVIEW ROUNDUP: What Do Critics Think of EVERYBODY'S TALKING ABOUT JAMIE?

September 17, 2021

Inspired by true events, Everybody's Talking About Jamie follows Jamie New (Harwood), a teenager from Sheffield, who dreams of life on stage.
---