ME, THE OTHER Film Set for Two More Screenings in Michigan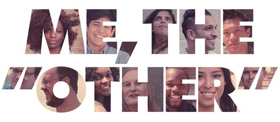 The production of a timely documentary film, "Me, The 'Other'" has brought over 200 people together to voice an urgent message for our times: elimination of prejudice of all kinds as a pre-requisite to achieving unity. The unsettling and rapidly-shifting energies in the world inspired over 200 (mostly volunteers) cast and crew members to come together with the urge to address the growing hatred and prejudice within our communities in a documentary film guaranteed to spark conversations about "otherness" and "oneness" in our human family.
The film is coming to BATTLE CREEK following its recent triumphant sold-out World Premiere in Ann Arbor, Michigan which attracted over 1,600 people and garnered a standing ovation from the crowd. The event is hosted by the BATTLE CREEK Coalition for Truth, Racial Healing and Transformation on Friday, March 9th at 7:00pm at the W.K. Kellogg Auditorium. The screening will be followed by a Q&A with cast and director. Tickets are $5 and may be purchased at goo.gl/3uqRGT and scholarships for individual and group tickets are also available by emailing BCTRHT@gmail.com.
Along with a team of professional artists, including a Director of Photography who recently shot Jared Leto's documentary, "A Day in the Life of America", the cast of "Me, The 'Other'" has inspired the film's unfolding rich MOSAIC of human experience. The cast is comprised of twelve students from three local universities in Michigan. The diverse group ranges from an African-American acting student from Flint who tells a personal heartbreaking story of the current water crisis in her community; a student from Mexico on the DACA program living in fear of deportation; a student from the storm-devastated island of Puerto Rico; a #metoo story of an orphaned immigrant from Cameroon; and a 66-year-old transgendered student who was homeless and alcohol and drug-dependent but chose education over suicide.
"Me, The 'Other'" is a documentary film created in less than five months about a diverse group of students living in Washtenaw County in Southeast Michigan. Through their struggles, we find ourselves in each of them.
"I believe that at this critical juncture in our journey as a human race, we need a radical paradigm shift in our approach to the preservation of our collective home by starting to view our planet as one country and humanity its citizens. Elimination of prejudice is one of the fundamental principles in establishing this goal. Storytelling is a powerful tool in raising awareness and bridging the gaps. With this film, we set out to tell stories of a diverse cast of characters who are on some level experiencing prejudice in their lives. They come from various backgrounds but in that deep place inside, they are all essentially one... and we are one of them. My personal hope for this film is to expose that sacred place inside where beyond the clouded isms of race, religion, class, gender, age, sexual orientation, physical appearance-lies a place of light, warmth, hope, and pure love called the human soul." -Shidan Majidi, Director/Co-Producer.
Related Articles
View More TV

Stories