AMERICA'S GOT TALENT Reveals The Top 44 Acts Headed To Live Shows
The live shows premiere on August 11 from Universal Studios Hollywood.
"America's Got Talent," summer's #1 show, has revealed the top 44 acts headed to the season 15 live shows, which premiere Tuesday, Aug. 11 (8-10 p.m. ET/PT) from Universal Studios Hollywood.
This season's live shows will also feature an AGT "first," with several of the acts having initially auditioned online during the remote auditions due to stay-at-home orders now coming to Los Angeles to perform in the live shows.
In the first four weeks of the live quarterfinals, 11 acts will perform each Tuesday and viewers can vote at NBC.com/AGTVote and via the "AGT" App (available through Google Play and on the App Store). In addition, Xfinity X1 customers will be able to vote via their set-top box during the live broadcast by saying "vote for AGT" into the X1 voice remote.
Results will be revealed during a one-hour telecast each Wednesday (8-9 p.m. ET/PT) with five acts going through each week to the semifinals. During the Wednesday night show, fans will have a chance to save an act in jeopardy during the telecast, via the "Dunkin' Save."
The acts appearing in the first live show on Tuesday, Aug. 11 are Archie Williams, Bello & Annaliese Nock, Divas & Drummers of Compton, Double Dragon, Feng E, FrenchieBabyy, Michael Yo, Pork Chop Revue, Golden Buzzer Roberta Battaglia, Shaquira McGrath, and Simon and Maria.
"America's Got Talent" is once again dominating the summer ratings landscape, with original "AGT" episodes aired to date averaging 10.7 million viewers per episode in "live plus seven day" Nielsens and accounting for television's six most-watched primetime programs since the end of the May sweep. With the addition of delayed viewers via DVR and digital platforms, the show's May 26 season premiere has grown to 14.9 million viewers. In total, last summer's 14th season of "America's Got Talent' reached more than 86 million viewers.
The "Got Talent" format has had more than a billion global viewers since it began airing in 2006 in America and has aired in 194 territories worldwide. "Got Talent" holds the Guinness World Records title as the Most Successful Reality Television Format in history with more than 70 local versions produced across Europe, Asia Pacific, the Middle East, Africa and the Americas.
The top 44 acts of season 15 are: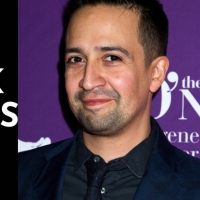 Lin-Manuel Miranda To Return For HIS DARK MATERIALS Season 3 On HBO

October 6, 2022

HBO has confirmed that award-winning composer and actor Lin-Manuel Miranda will return for the third season of the fantasy drama.
---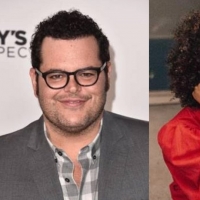 Development Halts On Disney+ BEAUTY AND THE BEAST Prequel Series

February 10, 2022

A planned Beauty and the Beast musical prequel series will not move forward at Disney+.
---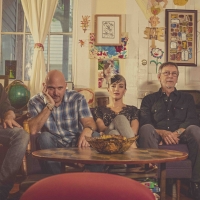 Tony & Grammy Winner Michael Cerveris' Loose Cattle to Stream Live Performance Tonight

January 5, 2022

Loose Cattle, fronted by two-time Tony Award & Grammy winner Michael Cerveris and Kimberly Kaye, will stream a performance live from New Orleans tonight!
---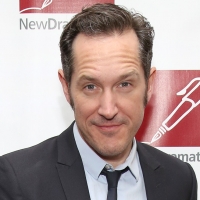 Bertie Carvel Joins THE CROWN Season Five As Tony Blair

October 28, 2021

The acclaimed Netflix series, 'The Crown' has added Tony Award-winning actor Bertie Carvel to its cast in the role of British Prime Minister Tony Blair.
---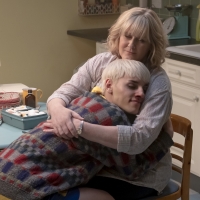 REVIEW ROUNDUP: What Do Critics Think of EVERYBODY'S TALKING ABOUT JAMIE?

September 17, 2021

Inspired by true events, Everybody's Talking About Jamie follows Jamie New (Harwood), a teenager from Sheffield, who dreams of life on stage.
---