| | |
| --- | --- |
| BIO: "Mike Farris has enough heart, soul, and power to light up a city. He mixes up the elements and turns them into something new, beautiful, and uniquely his own." --Buddy Miller "Mike's set was truly dynamic and one of the most thrilling and audacious performances I've seen in a long time. His show will be remembered as one of the great highlights of the convention." --Tim Kolleth Alligator Records "Sometimes you have to go through hell to reach heaven, & watching Mike Farris perform songs off "Salvation In Lights" with a full band, I'd have to think someone earned his wings. Fantastic Show bordering on a religious experience." --Larry Timko, WIKX "I'm so glad I saw Mike. I have spent countless hours in the gospel tent at Jazz Fest listening to hardcore black gospel from all over the south and he has the same vibe." --Jim Manion, WFHB, Bloomington If Mike brings this ensemble on the road to a town near you,you had better go because you WILL NOT be disappointed,I guarantee it !!!" -- Big Kev Ploghoft, WXLV, Schnecksville, PA | |
Latest Tweets
| | |
| --- | --- |
| 1/4 @ 8:09 PM | |
| | |
| --- | --- |
| 12/6 @ 6:22 AM | MikeFarrisMusic - Of ALL the reasons I NEVER go into antique stores, this one is a perennial top pick... |
| | |
| --- | --- |
| 11/19 @ 3:20 PM | |
MORE TWEETS
Latest Articles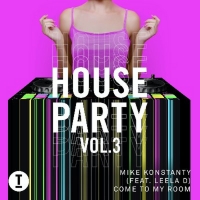 Mike Konstanty Joins with Leela D on New Track, 'Come To My Room'
by BWW News Desk - September 28, 2020
Polish DJ and producer Mike Konstanty has joined forces with UK singer-songwriter Leela D on new track 'Come To My Room'. ...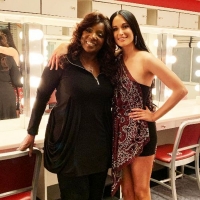 VIDEO: Gloria Gaynor Joins Kacey Musgraves Onstage at Radio City to Sing 'I Will Survive'
by Stage Tube - October 16, 2019
Emerging to thunderous applause at Radio City Music Hall on the evening of October 15, 2019, the legendary music icon GLORIA GAYNOR joined fellow Grammy winner KACEY MUSGRAVES onstage to a surprise and unannounced duet of her signature hit 'I Will Survive.'...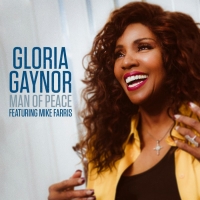 Gloria Gaynor to Celebrate World Peace Day with Release of New Single 'Man of Peace'
by TV News Desk - September 09, 2019
Legendary songstress Gloria Gaynor has announced the release of 'Man of Peace,' the next single off of her latest album, Testimony. The Grammy Award-winning singer has coordinated the release of the song, a cover of a Bob Dylan classic, to coincide with World Peace Day on September 21. ...

Grammy Winning Artist, John Berry Presents Check From "We All Come Together' Benefit to Music Health Alliance
by BWW News Desk - May 23, 2019
Grammy winning Country music artist, John Berrypresented Music Health Alliance CEO/Founder; Tatum Hauck Allsep and COO/Certified Senior Advisor ®; Shelia Shipley Biddy with a check for $54,700....

Joe Bonamassa Makes History Selling Out Two Music Festivals At Sea In One Year
by TV News Desk - May 09, 2019
Coming off a 5th sold-out Caribbean sailing ofKeeping the Blues Alive at Sea this past February, Joe Bonamassa makes history with Sixthman, the industry leader in festivals at sea, by selling out another cruise in the same year in The Mediterranean. A waiting list is active for fans that would like ...

Gloria Gaynor Releases New Single 'Joy Comes In The Morning'
by TV News Desk - April 26, 2019
Today, legendary songstress Gloria Gaynor has unveiled a new single "Joy Comes In The Morning" from her forthcoming gospel album Testimony out June 7th. ...

Grammy Award-Winning Gloria Gaynor Releases First Single Off New Record
by BWW News Desk - April 12, 2019
After decades spent as the reigning Queen of Disco, Gloria Gaynor is announcing the release of her new gospel album, Testimony (June 7th). Recording for the first time in Nashville with Grammy-winning producers Chris Stevens (TobyMac, Mandisa, Blake Shelton) and Reid Shippen (Dierks Bentley, Lady An...

Grammy Award-Winner Mike Farris Featured Today On NPR World Cafe Live
by BWW News Desk - January 16, 2019
Mike Farris' recent session with NPR World Cafe Live will air today on over 200 NPR affiliates nationwide. Performing new songs from his acclaimed album, SILVER & STONE. In the session, Farris talks about the album, why he wrote a song for Mavis Staples and covered Sam Cooke, kicking things off with...

Soul Singer Mike Farris Releases SILVER AND STONE on Compass
by BWW News Desk - September 07, 2018
Nashville native Mike Farris returns to his soul and R&B Roots with his new album, SILVER & STONE, out today on Compass Records. Coming off of an incredible GRAMMY win for 2015's SHINE FOR ALL THE PEOPLE (Best Roots Gospel album), Farris has the energy and conviction of a man saved, a stack of anec...

Amazon Original Holiday Playlists 'Indie For The Holidays' and 'Acoustic Christmas' Premiere New Exclusive Tracks Today
by BWW News Desk - December 01, 2017
Beginning today, December 1, two of the most popular Amazon Original holiday playlists will premiere brand new tracks to help listeners get into the festive spirit....