BIO:

When future music historians look back at the strong currents circulating between the Americas in the 21st century, they will find Los Lobos, Calexico, and a charismatic, lanky Missourian singing tight harmony with a Southern belle rattling the jawbone of a donkey. David Wax and Suz Slezak form the artistic core of the David Wax Museum, and together with multi-instrumentalist Greg Glassman, fuse traditional Mexican folk with American roots and indie rock to create a Mexo-Americana aesthetic. Combining Latin rhythms, infectious melodies, and call-and-response hollering, DWM was hailed by TIME for its "virtuosic musical skill and virtuous harmonies" and has built a reputation among concertgoers all over the U.S, Canada, Europe and China for "kicking up a cloud of excitement with their high-energy border-crossing sensibility" (The New Yorker). With the release of Knock Knock Get Up (September 2012), David Wax Museum has reached a level of cross-cultural integration and musical fluency that allows them to speak electrifying and heartfelt poetry with a tongue that is wholly their own. Knock Knock Get Up is a fiercely original, rhythmically undeniable love letter to the Museum's growing global audience. It's peppered with field recordings and natural sounds from the city of Santiago, Tuxtla in the Mexican state of Veracruz. From deep in sun-drenched southern Mexico where most of the album's songs were conceived, the earliest version of Knock Knock Get Up traveled all the way to the frozen winter landscape of the Great North Sound Society in southern Maine. The album is the band's second made in collaboration with producer Sam Kassirer (Josh Ritter), and was recorded in a month-long marathon at Kassirer's rustic farmhouse studio in January 2012. The Wax Museum's fourth LP is a mature and playful evolution of the band's sound: classical Mexican strumming patterns are translated onto electric guitars sporting halos of fuzz; the leona, a deep-voiced traditional Mexican guitar plays licks like an old-time, stand-up bass; and the track "Vivian" was first written as a bluegrass hoedown before it grew a Caribbean inspired accordion hook and a Brazilian drum part in the studio. With an expanded musical palate of autoharps, organs and mariachi trumpet loops, Knock Knock Get Up is gritty, intoxicating and vibrantly lush. David Wax Museum's eclectic sound has deep roots in Mexican and American soil. On several trips south of the border, including a yearlong Harvard fellowship, David Wax has immersed himself in the country's rich traditional music culture, son mexicano, learning from the form's living masters. Suz Slezak was homeschooled by her father on a small farm in rural Virginia, and reared on music – old time, Irish, classical, and folk. The two met in 2007 and began blending their unique musical perspectives to form the band. The bonfire of success David Wax Museum has kindled with its innovative, grass-roots approach is currently roaring. After years busking at house concerts and touring with The Avett Brothers, the Carolina Chocolate Drops, and the Old 97s, DWM picked up the 2010 Boston Music Awards Americana Artist of the Year. In 2011 they released their second album, the acclaimed Everything Is Saved. The album's single Born with a Broken Heart won the BMA's Song of the Year. But critical mass came with the band's breakout performance at the 2010 Newport Folk Festival, an opportunity won by DWM fans in an online competition. NPR called their concert at Newport a highlight of the entire weekend, Bob Boilen of All Songs Considered filed their sound under "pure, irresistible joy", and the Museum was invited back to Newport to play the 2011 main stage. With an illustration in The New Yorker, #8 on Paste Magazine's list of the Best Live Acts of 2011, and a nod from TIME magazine as one of the top ten acts of 2011's South by Southwest, David Wax Museum has become one of the hottest new indie bands around.
Latest Tweets
| | |
| --- | --- |
| 12/3 @ 2:37 PM | davidwaxmuseum - Honored to be on the @basicfolkpod Best of 2021 list amidst so many of our favorites! @AlecSpiegelman… https://t.co/APkJaSKnRL |
| | |
| --- | --- |
| 12/3 @ 2:14 AM | davidwaxmuseum - Ephemeral + Tangible Gifts for YOU! All this and more in the action-packed December newsletter. https://t.co/P5t8LeEZDw |
| | |
| --- | --- |
| 11/28 @ 9:57 AM | davidwaxmuseum - Such an inspiring listen! Have always loved @PaulSimonMusic and his later catalog but now have an even deeper appr… https://t.co/q5phNJRgZR |
MORE TWEETS
Latest Articles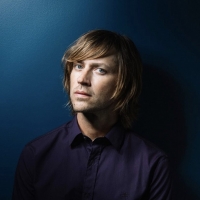 Rhett Miller's 'Wheels Off' Podcast Joins Osiris Media
by Sarah Jae Leiber - March 10, 2021
Miller's guests include Rosanne Cash, Rob Thomas, Fred Armisen, Jeff Tweedy, Wyatt Cynac, Maggie Smith, Silvia Barban, Rainn Wilson, Alison Moorer, Julia Cameron, and more....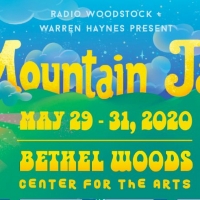 Mountain Jam Music Festival Announces 2020 Weekend Lineup, Featuring Gov't Mule, Brandi Carlile, & More! 
by Kaitlin Milligan - February 06, 2020
Mountain Jam, one of the Northeast's largest rock n' roll music festivals, now in its 16th continuous year, has announced its lineup for the three-day music extravaganza May 29-31, 2020. The Festival will feature over 30 bands across three days including headliners Trey Anastasio Band, Gov't Mule, a...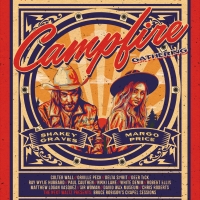 Shakey Graves, Margo Price, Colter Wall & Orville Peck to Headline Inaugural Campfire Gathering
by Kaitlin Milligan - January 15, 2020
Campfire Gathering, a new independently produced luxury and boutique music festival experience, is proud to announce their inaugural event will take place on Monday, March 16 through Wednesday, March 18 at Camp Lucy Resort, which is located amongst the rolling hills of the Texas Hill Country in Drip...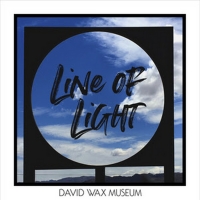 David Wax Museum Release New Album LINE OF LIGHT
by Kaitlin Milligan - August 23, 2019
Today, David Wax Museum, fronted by David Wax and Suz Slezak, released their fifth studio album Line Of Light via Nine Mile Records. Produced by Carl Broemel of My Morning Jacket, the album was the first full length record to be produced in his newly built recording studio in his home of Nashville, ...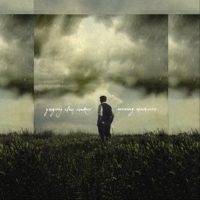 Gregory Alan Isakov's SOUTHERN STAR Music Video Premieres at Paste
by Tori Hartshorn - July 10, 2019
Gregory Alan Isakov's music video for "Southern Star" is premiering today at Paste. The live video was filmed and directed by Bryan Dos Reis while Isakov and his band were recently passing through Boston....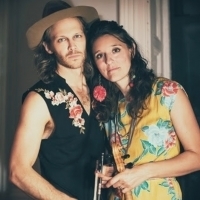 David Wax Museum Announce New Album LINE OF LIGHT Out 8/23 via Nine Mile Records
by Tori Hartshorn - June 26, 2019
Today, David Wax Museum, the duo of David Wax and Suz Slezak, announced their seventh studio album Line of Light will release on August 23 via Nine Mile Records. The album was produced by Carl Broemel of My Morning Jacket and was the first full length album he produced in his newly built recording s...

Folk Alliance International Announces 2019 Official Showcase Artists
by Tori Hartshorn - October 02, 2018
Folk Alliance International (FAI) is proud to announce the 2019 Official Showcase artists* representing 23 countries (*confirmed to date and subject to change) for the 31st annual conference taking place February 13-17, 2019, at Fairmont The Queen Elizabeth in Montréal, Québec, Canada....

The Broad Unveils 2018 Summer Happenings Music & Performance Line-Up Feat. Gang Gang Dance, faUSt, & More
by Macon Prickett - May 31, 2018
The Broad today announced the lineup for the third edition of Summer Happenings at The Broad, a music and performance series sponsored by Leading Partner East West Bank. Hailed by the Los Angeles Times as a "wildly eclectic mix of music and art," the summer event series – one of Los Angeles' most po...