Position Music Promotes Jake Versluis To Vice President of A&R And Interactive Media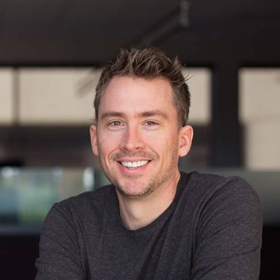 Position Music, an indie label, publisher, and artist management company, has announced the promotion of Jake Versluis to Vice President of A&R and Interactive Media. As the Los Angeles-based company continues to grow and lead the way in music licensing for video games, esports and virtual reality (VR), Jake oversees the leadership, placement and performance of Position's extensive music catalog in the rapidly evolving space.
Having joined Position Music in 2011, Jake has signed and developed top writing talent helping to create a diverse community of writers and musical offerings, including alt/rock writers and artists TWIN XL and Dead Posey. Versluis also drives A&R for Position Music's Trailer Music department with composers such as Adam Peters, Danny Cocke and Joseph William Morgan. The songs and orchestral cues that he has directed have been licensed across hundreds of national and global television shows, films, advertisements, trailers, and video games.
In making the announcement, Tyler Bacon states: "I am happy to announce Jake's promotion to the position of Vice President of A&R and Interactive Media. He has been a key part of our team for eight years and has the unique role of being both a talented and diversified A&R and creative synch pitching executive. Jake's passion for games has led to tremendous growth in this area. 2018 grew over 100% and included key placements such as Just Dance 2019 (Stella Mwangi - "Not Your Ordinary"), Sports Party/Nintendo Switch (Animal Island - "Our Style"), FIFA 2019 Trailer (Welshly Arms - "Love of the Game") and Burnout Paradise Trailer (Dead Posey - "Boogeyman")."
"It has been an incredible eight years at Position, in which I've had a unique role within the company of recognizing and guiding musical talent, while simultaneously raising awareness for our writers and their songs across the commercial landscape," said Jake. "As video games and esports quickly expand and prove to be a booming forward-thinking industry, it will remain a core part of Position Music's strategy to stay ahead of the game by identifying, adapting, and growing our roster and clients within this sector."
Established in 1999 and still led by its visionary founder Tyler Bacon, today Position Music boasts a multinational presence, expanding Los Angeles headquarters, and a continually growing staff. Experts in music licensing and synchronization, the company is helping shape a new era in the industry.
Related Articles View More Music

Stories