Country Newcomers Brady Lee & Jake Banfield Release 'I Can Do This All Day'
The special collaboration has received editorial placement from Spotify on their New Music Friday Country playlist and YouTube Music's Country New Crop.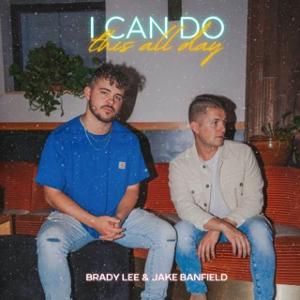 Fresh off his debut EP, "Backyard Vacation," Brady Lee has joined forces with country-pop riser Jake Banfield for the release of their new single "I Can Do This All Day."
LISTEN to "I Can Do This All Day" here.
Brady met Jake while performing at their joint sold-out Listening Room Show back in March 2022. Since releasing "I Can Do This All Day" as his debut single, Lee has found this song bringing him into new found heights of success.
"It's rare that the very first song is one that can carry and define an artist, develop a fan base, and leave a lasting impression - but we found that with "I Can Do This All Day." It's one of the greatest privileges of a songwriter and artist to see people make a song their own, and I'm beyond grateful for how you've taken this song to new heights. This edition is equally as special to me, because it shows that this song is still alive & well, and that the message still resonates two years later. Hopefully this version reaches even more people, and that they jump on this train with all of us backyard vacationers. Jake Banfield is a beast and I'm not-so-low-key hyped that he agreed to do this!" tells Brady.
"I am stoked to be a part of this remix. I met Brady at a writers round back in March. We played the listening room together. I loved his voice and his songwriting. I checked out some of his music afterwards and really enjoyed it and thought he had a great sound. Whenever I was asked to hop on the remix for "I can do this all day" it was a no-brainer. Not only did I like the original song so much, I felt like our sounds together would mesh well and that I would be able to bring even more energy to this record. I can't wait for everyone to hear this song. It is such a blessing to be a small part of this." explains Jake.
The special collaboration has received editorial placement from Spotify on their New Music Friday Country playlist and YouTube Music's Country New Crop.
More Hot Stories For You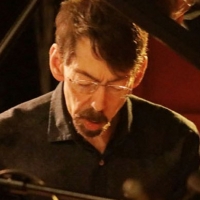 Fred Hersch And Esperanza Spalding Celebrate New Album At NJPAC, January 29

December 6, 2022

Pianist/composer Fred Hersch and vocalist/bassist/songwriter esperanza spalding (stylized in all lower case) can both be counted among the most acclaimed and inventive artists in modern jazz. The Village Vanguard is the music's most reveredvenue, having played host to countless legendary musicians and beloved live recordings. The duo and the club converge for a magical performance on Alive at the Village Vanguard, a rare opportunity for listeners to enjoy the singular and thrilling collaboration between two marquee jazz artists at the top of their game.
---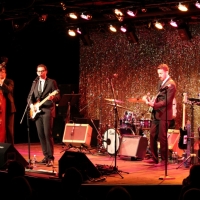 Cortland Repertory Theatre Presents Three Concerts With The Rave-Ons

December 6, 2022

This weekend, Cortland Repertory Theatre Downtown, located at 24 Port Watson Street in Cortland, is presenting three opportunities to see one of their most popular bands, Todd Meredith and the Rave-Ons. 
---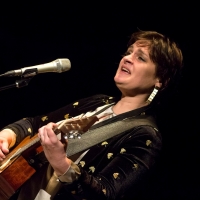 Madeleine Peyroux Brings Her CARELESS LOVE FOREVER Tour To City Winery Boston, December 28-30

December 6, 2022

Jazz singer-songwriter Madeleine Peyroux takes over the City Winery Boston's Mainstage for three shows as part of her Careless Love Forever Tour December 28-30. 
---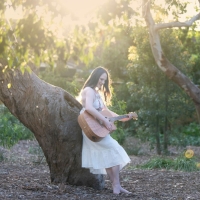 Karen Harding to Release 'It's Okay' And 'Greener On The Other Side' This Month

December 6, 2022

Following on from previous single, 'Strong For You', Australian Singer-Songwriter, Karen Harding reveals the second half of her musical project with Argentinian P&M Records, with the dual release of 'It's Okay' and 'Greener On The Other Side', featuring the Cologne Chamber Orchestra, on Friday 16th December 2022.
---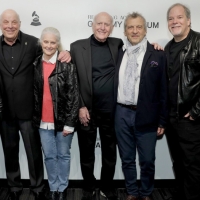 Award-Winning Composer Charles Fox Celebrated in New Documentary KILLING ME SOFTLY WITH HIS SONGS

December 6, 2022

The Songwriters Hall of Fame recently presented at the GRAMMY Museum an intimate panel event and special screening of the uplifting musical documentary 'Killing Me Softly With His Songs,' which chronicles the life and work of composer Charles Fox.
---