Click Here for More Articles on FOOD & WINE
Holiday GIFT IDEAS for Every Budget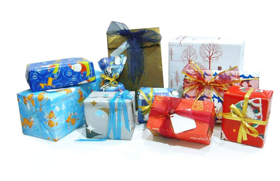 Our annual holiday gift guide is here for people who enjoy good food and drink. There's something on our list for every budget and every style. From books and outings to wine selections and food items, you are sure to find a present for family, friends, co-workers, and party hosts. There's plenty of time to place your orders for these items or purchase some gift certificates for this season of giving.
New York Sports Tours-This superbly curated luxury bus tour gives guests an unparalleled opportunity to experience the history and culture of sports in New York City and beyond. Guests have the option to dine after the tour at the iconic Keen's Steakhouse in Midtown and enjoy a wonderful meal. New Yorker's and guests of the city will absolutely be enthralled. Gather a group, gift a tour and enjoy. Visit: https://newyorksports.tours/calendar/
Delicious Dessert Cocktails - We love this book by Barbara Scott-Goodman with recipes for drinks that will suit every taste whether you wish to top off a meal or have a holiday sip. Keep one in your bar and gift one too. Visit: https://www.amazon.com/Delicious-Dessert-Cocktails-Barbara-Scott-Goodman/dp/1681882841/ref=sr_1_1?ie=UTF8&qid=1544128370&sr=8-1&keywords=Delicious+Dessert+Cocktails.
Newlywed Cookbook: Favorite Recipes for Cooking Together - This book by Williams Sonoma is for all couples that want to collaborate on delicious recipes for meals and snacks. This cookbook brings people together to enjoy culinary delights. Visit: https://www.amazon.com/Newlywed-Cookbook-Favorite-Together-Williams/dp/1681881411/ref=sr_1_3?ie=UTF8&qid=1544128155&sr=8-3&keywords=Newlywed+cookbook.
Half-Baked Harvest Cookbook - Novice cooks and seasoned chefs will love Tieghan Gerard's book. We are glad she created this wonderful book to share her creativity in the kitchen. Visit: https://www.amazon.com/Half-Baked-Harvest-Cookbook-Mountains/dp/0553496395/ref=sr_1_1?ie=UTF8&qid=1544128105&sr=8-1&keywords=half+baked+harvest+cookbook.
Institute of Culinary Education (ICE) - The NYC culinary school provides a variety of recreational hands-on classes with for adults who want to learn to prepare many types of cuisine. Check out their schedule and get cooking. Visit: https://recreational.ice.edu/.
ChocoVoice - The unique gift box of chocolates by French chocolatier, Michel Cluizel comes with a jingle or recorded message and it is available in all of their luscious truffle varieties. It's a special surprise. Visit: https://cluizel.us/.
Anthony's Cheesecake - This Bloomfield, New Jersey restaurant makes fresh, scrumptious cheesecakes daily. Anthony's ships them nationwide along with other holiday goodies. Call the restaurant to place your order at 973.415.8885. Visit: https://www.anthonyscheesecake.com/cheesecake-menu.
Vanillamore - The renowned restaurant and sweet shop in Montclair, New Jersey is shipping their amazing hot chocolate and marshmallow gift sets along with mugs. What a great gift to keep your family and friends cozy and warm this winter. Make orders online or by phone. Visit: https://www.vanillamore.com/shop.
Becky's Bites - If you haven't discovered Becky's Bites in NYC now's the time. Becky Rosenthal's cream cheese treats and delicious confections are ideal for gifting and a great addition to your holiday party fare. Visit: https://www.beckysbitesnyc.com/.
Dash Deluxe Ice Cream Maker - This is a wonderful gift for people who want to make their own delicious ice cream, sorbet, gelato or frozen yogurt in just 20-40 minutes. Dash gives you another way to enjoy creativity in the kitchen. Visit: https://www.bydash.com/.
Nine Lives Wine - It's "A New Lucky Charm." Vina San Pedro's Reserve Cabernet Sauvignon, Reserve Malbec, and Reserve Sauvignon Blanc are wines that will be appreciated by wine lovers this holiday season. Visit: http://9liveswine.com/.
Georges DuBoeuf Beaujolais Nouveau 2018 - This delightful, fresh and fruity wine makes a great gift and it is easy to pair with holiday meals. This year, for the first time, Les Vins Georges Duboeuf has also released Beaujolais Nouveau Rosé 2018. The wines are widely available at fine retailers. Visit: http://www.quintessentialwines.com/Georges-Duboeuf.
Le Grand Courtâge - The French sparkling wine, Le Grand Courtâge also produces the brand's new Tres Chic Rosé. The company is owned and operated entirely by women. Le Grand Courtâge's name means "The Great Courtship" and symbolizes the union between French and American wine culture, grapes from different regions and the old and new world styles. Check out their "Rosé It Forward" campaign through December 31. Visit https://legrandcourtage.com/.
Casamigos Tequila - Join with celebrities that enjoy Casamigos at special events and movie premieres. Their fine tequila and mezcal will please anyone who enjoys the best Mexican spirits. Visit: https://casamigostequila.com/.
Wine Sets- Three perfectly selected wines are grouped and shipped in a festive box directly to your gift recipient. Trios include "Film Legend Gift Selection," "Classic Reds Trio," and "Luxury Mixed Trio." Visit: https://www.wsjwine.com/.
Ketel One Botanical Friendsgiving Kit - You may think that "Friendsgiving" is over, but this kit that features your selection of Ketel One Botanical along with beautiful items for hosting a terrific get together with friends and family. It is ideal for a holiday gift. Visit: https://www.giftagram.com/gift/9129/Ketel-One-Botanical-Friendsgiving-Essentials-Kit.
Made by True - Made by True goes beyond jerky with Biltong, another one of their high protein snacks. Their subscription is a great gift idea for active people who want to have a healthy, convenient snack. Pick your pack and find your flavor. Visit: https://www.madebytrue.com/subscription/.
Fischer & Weiser - This specialty food company has an unlimited selection of specialty items for everyone on your gift list at a nice variety of price points. Their sauces, condiments and preserves are sure to please. Visit: https://www.jelly.com/.
Man Crates - There's a crate for every man in your life. Each Man Crate has carefully selected themed items. Selections include their "Pizza Grilling Crate," "Whiskey Appreciation Crate," and many more. Visit: https://www.mancrates.com/.
Photo Credit: Freeimages.com
Related Articles