FARMSTEADY and BROOKLYN BREW SHOP to Celebrate Valentine's Day
FARMSTEADY and BROOKLYN BREW SHOP
With Valentine's Day coming up in just a few weeks, we want our readers to know about Brooklyn-based FarmSteady's newly-launched Ravioli Making Kit and Margherita Pizza Making Kit. They are ideal for a romantic dinner at home, that special someone who loves to cook, a galentines gathering or for family night. These kits are a fun and easy way to make memories in the kitchen and are meant to be shared. The new additions join FarmSteady's popular at-home DIY kits and they are perfect for bringing authentic Italian tastes to your home.
Ravioli Making Kit ($35) - Impress your dinner guests with perfectly delicate hand-rolled fresh pasta stuffed with homemade ricotta. This kit comes with the specialty equipment and ingredients to create both the pasta dough and homemade ricotta from scratch, for the most magical melt-in-your mouth ravioli ever. Roll the dough paper thin, stuff with your homemade ricotta cheese and cut into whatever your ideal shaped ravioli is. This kit includes the equipment and dry ingredients to make 48 ravioli.
Margherita Pizza Making Kit ($30) - Pulled straight from a fiery hot oven, freshly made Margherita pizza is about as crowd-pleasing as it gets. With this kit, you can craft handmade mozzarella and pizza dough that's totally authentic from scratch in your very own kitchen. The Margherita Pizza Making Kit comes with the specialty equipment ingredients needed to create both the pizza dough and mozzarella completely from scratch. This kit includes the dry ingredients to make 2 large pizza pies.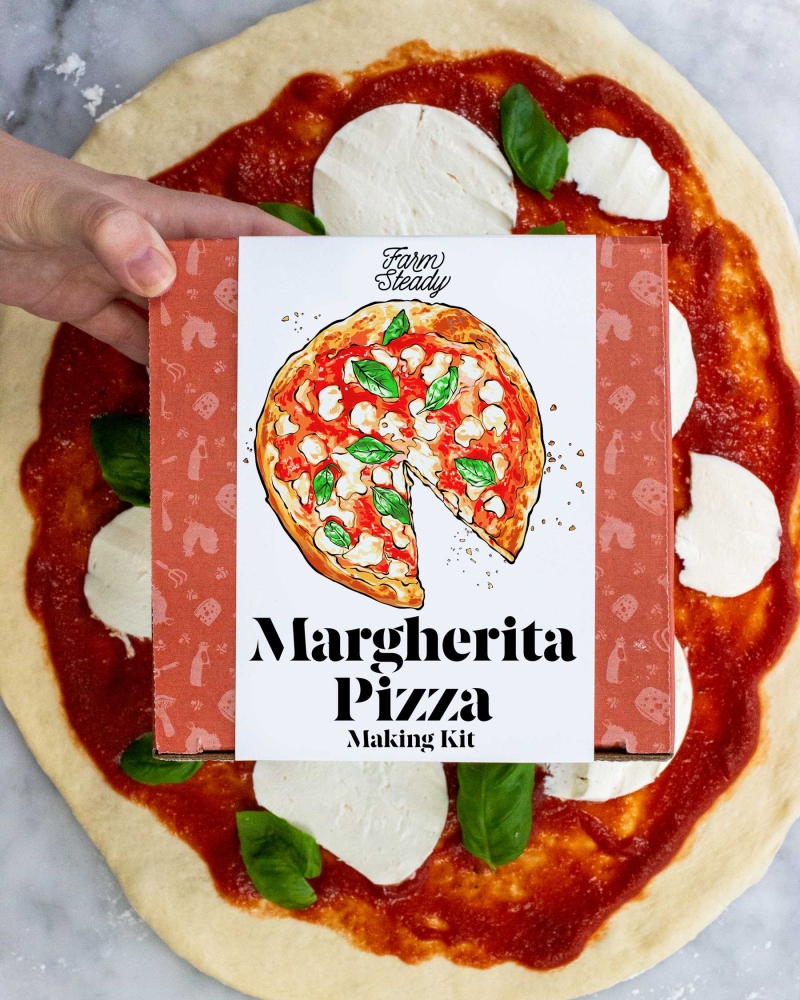 And here's a great pairing. Are you looking for a beverage to go along with Valentine's Day dinner? Brooklyn Brew Shop's Sparkling Rosé Kit and Grapefruit Honey Ale Beer Making Kit make for light and refreshing drinks that are a complement for pizza, pasta, cheese platters, and more.
Be sure to make your orders in time for Valentine's Day and keep the kits in mind for all your cooking adventures and the fun times ahead.
FarmSteady ships nationwide via their web site at https://farmsteady.com/.
Brooklyn Brew Shop has a top variety of beverage making kits. For more information, please visit https://brooklynbrewshop.com/.
Photo Credit: Courtesy of FarmSteady