Photo Flash: Peter Manning Robinson Debuts THE REFRACTOR PIANO CONCERT at Bergamot Station
Award-winning pianist and composer Peter Manning Robinson enthralled audiences with a stunning aural and visual art experience at his THE REFRACTOR PIANO CONCERT on Thursday, April 28, 2016 at Santa Monica's Bergamot Station. BroadwayWorld has photos from the concert below!
Performing live with his invention, The Refractor Piano, Robinson is pioneering a new music form: "refracted music." Without using prerecorded tracks, triggered samples, external sounds, or MIDI instruments, the Emmy and multiple BMI award-winning composer creates a vast spectrum of new sounds with just a refracted, acoustic piano. In a sense, Robinson plays inside the refractions generated by his newly created instrument. His innovative compositions, rooted in classical and jazz traditions combined with improvisation and acoustic refraction, produce a truly original and transcendent live music experience.
While Robinson and his creative collaborator, Klaus Hoch, have been working in the studio on The Refractor Piano project for a number of years, this is the first time Robinson's Refractor Piano music was presented publicly at a live concert event for adventurous music seekers.
Set and projection designer Hana Kim created a special visual environment for the concert. In addition to performing, Robinson also spoke about his music and The Refractor Piano.
To learn more about the artist, visit www.petermanningrobinson.com.
Photo Credit: Michael Rueter/Capture Imaging

Award-winning composer-pianist Peter Manning Robinson unveils THE REFRACTOR PIANO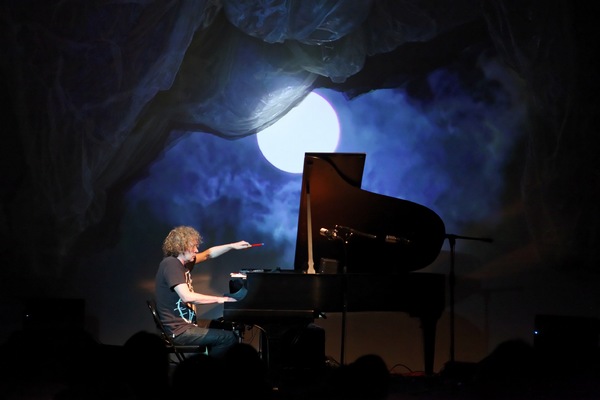 Award-winning composer-pianist Peter Manning Robinson unveils THE REFRACTOR PIANO

Award-winning composer-pianist Peter Manning Robinson unveils THE REFRACTOR PIANO

Award-winning composer-pianist Peter Manning Robinson unveils THE REFRACTOR PIANO

Award-winning composer-pianist Peter Manning Robinson unveils THE REFRACTOR PIANO

Award-winning composer-pianist Peter Manning Robinson unveils THE REFRACTOR PIANO

Award-winning composer-pianist Peter Manning Robinson unveils THE REFRACTOR PIANO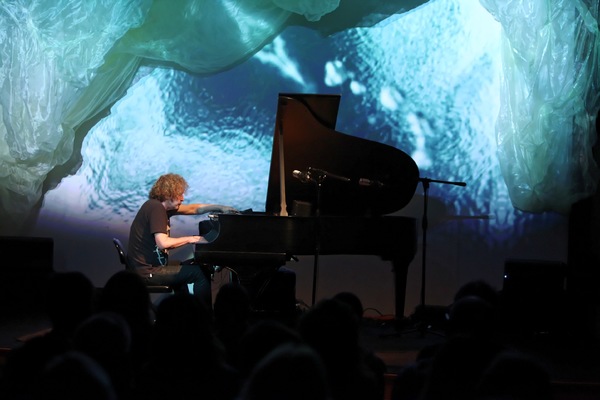 Award-winning composer-pianist Peter Manning Robinson unveils THE REFRACTOR PIANO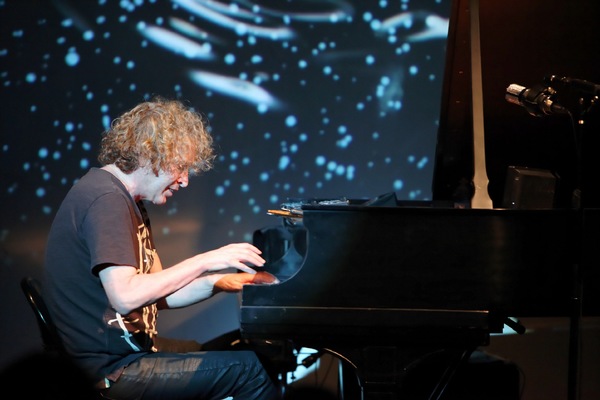 Award-winning composer-pianist Peter Manning Robinson unveils THE REFRACTOR PIANO

Award-winning composer-pianist Peter Manning Robinson unveils THE REFRACTOR PIANO

Award-winning composer-pianist Peter Manning Robinson unveils THE REFRACTOR PIANO

Filmmaker and Refractor Piano Concept Collaborator Klaus Hoch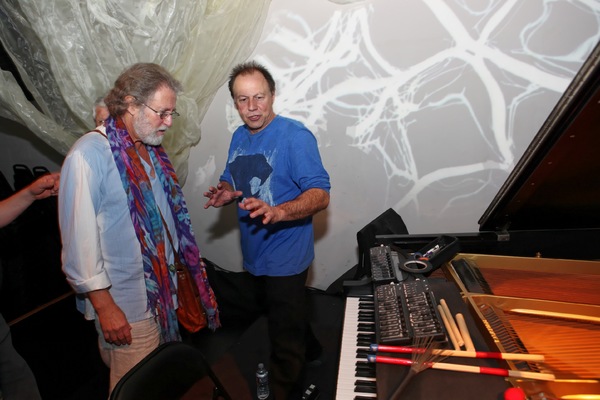 Filmmaker and Refractor Piano Concept Collaborator Klaus Hoch explains the piano to composer Fred Selden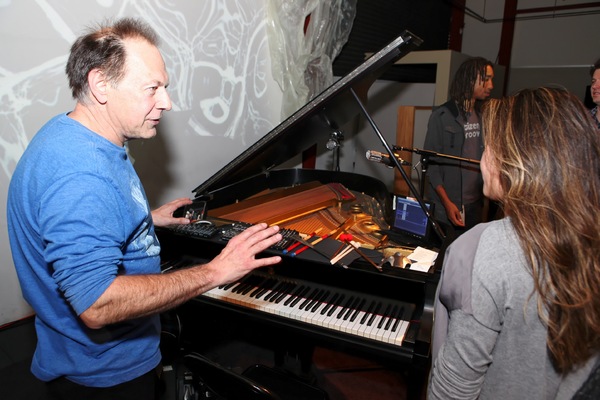 Filmmaker and Refractor Piano Concept Collaborator Klaus Hoch explains the piano to artist Sedi Pak

Carol Farhat (VP of Music at 21st Century Fox), award-winning composer-pianist Peter Manning Robinson, Doreen Ringer-Ross (VP of Film & TV at BMI) and music supervisor Bonnie Greenberg

Award-winning composer-pianist Peter Manning Robinson with Rodney Punt (LA Opus)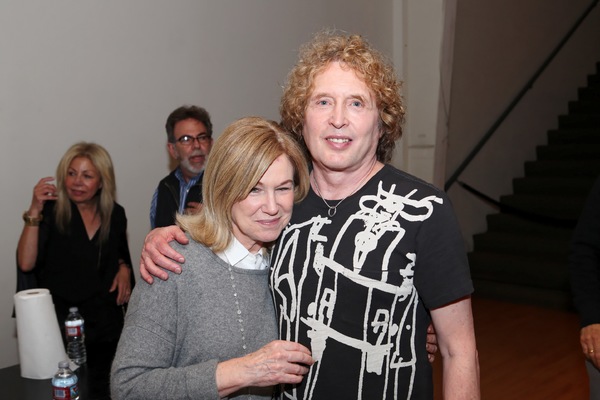 Emmy-award winning actress Mary Kay Place and award-winning composer-pianist Peter Manning Robinson

Guest on left with award-winning composer-pianist Peter Manning Robinson and composer Mark Denis

Award-winning composer-pianist Peter Manning Robinson, Lynn Tejada (Green Galactic), Filmmaker and Refractor Piano Concept Collaborator Klaus Hoch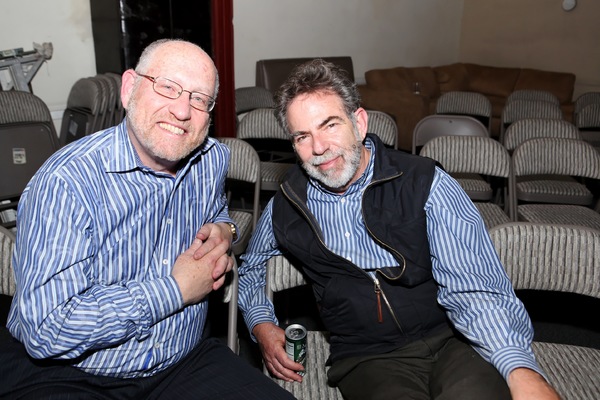 Jeff Newman (CalTrans) and TreePeople Founder Andy Lipkis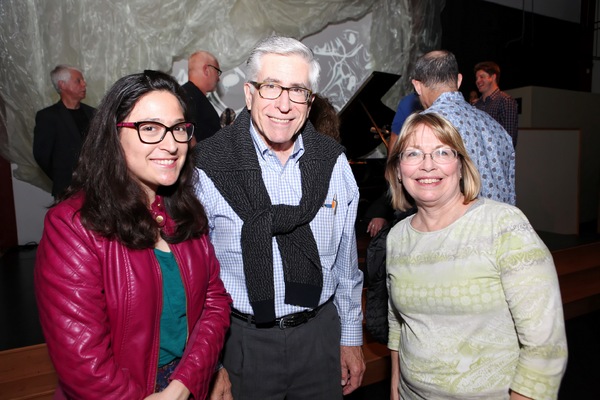 Christina Campodonico (The Argonaut), Rodney Punt (LA Opus), Susan Campodonico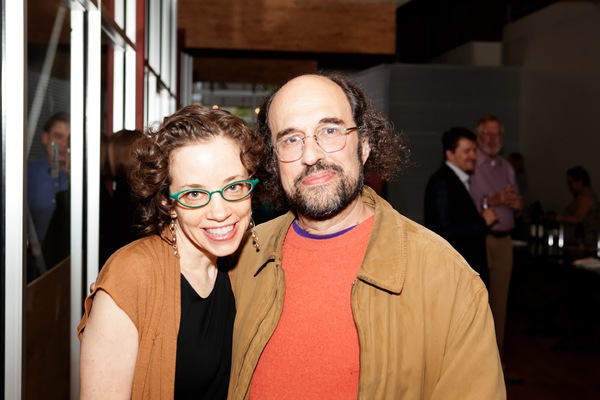 Lynn Tejada (Green Galactic) and author/musician Barry Smolin (The Miranda Complex Volume 1)

Meredith Klein and Francis 'Fix It Francis' DellaVecchia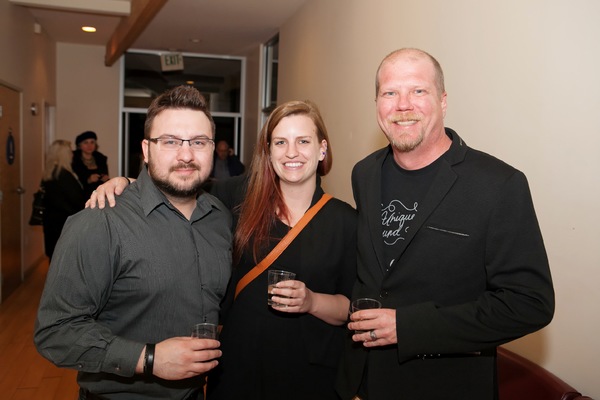 Members of the sound team from Empire: Jason Neumann, Kaitlyn Heffron, Michael Nehs, all with Periscope Post and Audio

Musician Judd Miller, composer Fred Selden, Refractor Pianoâ"¢ Concert set & projection designer Hana Kim, and musician Ralph Humphrey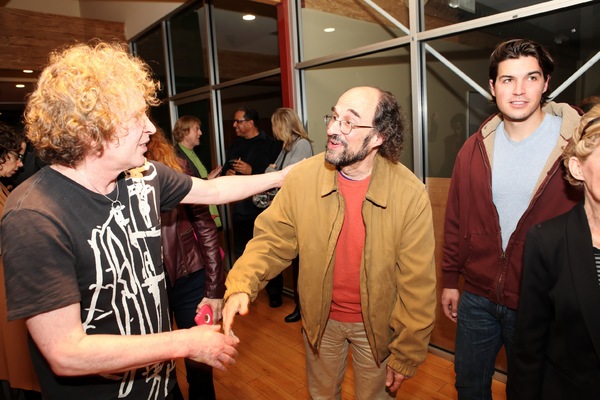 Award-winning composer-pianist Peter Manning Robinson meets radio host Barry Smolin (KPFK)

Guest with Deborah Roetman, Carol Farhat, MB Abram, Michael Farhat, Fawn Farhat, Zelek Kebede, Jack Warren and artist Sedi Pak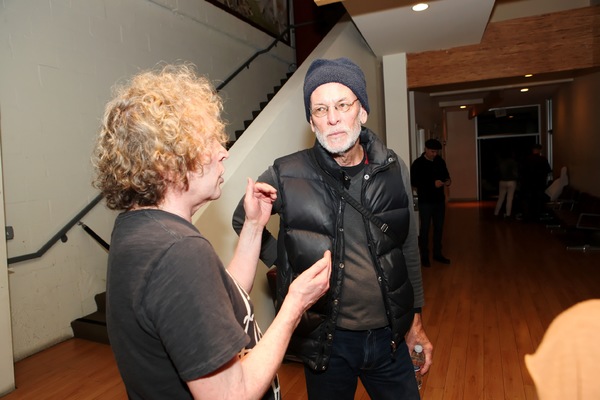 Award-winning composer-pianist Peter Manning Robinson talks to music critic John Payne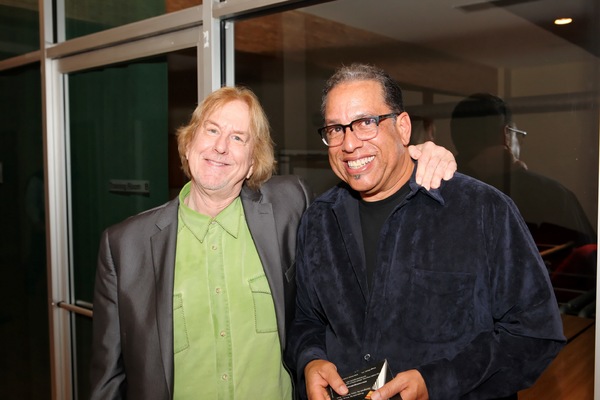 Composer Greg Edmonson with recording engineer Fil Brown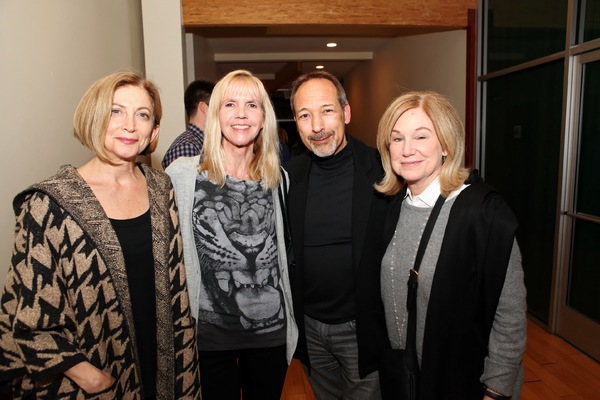 Liz Passero, TV & film producer Leanne Moore, acting teacher & producer Jeff Passero, Emmy-award winning actress Mary Kay Place