Palisades Virtuosi Presents Opus 15 Concert
The Palisades Virtuosi flute, clarinet and piano trio presents their Opus 15 concert celebrating their 15th anniversary season on Saturday, April 7 @ 8:00 PM at the Unitarian Society of Ridgewood, 113 Cottage Place in Ridgewood, NJ, with a pre-concert lecture at 7:15.
The evening will include a special performance of PV's 15th commissioned work, Palisades Suite by American composer Eric Ewazen (released on Albany Records' New American Masters, Volume 3, Troy1195) as well as their 80th new piece for flute, clarinet & piano - 5 x 3, a set of five miniatures by renowned composer and tubist, Mike Forbes.
From their first season and first commission in November 2003, Palisades Virtuosi has consistently created new works for flute, clarinet & piano each year through their Mission to Commission and with this concert they reach the landmark number of 80 new pieces in just 15 seasons.
Mike Forbes is a regularly commissioned composer, currently serving as a low brass specialist for Kendor Music and as a middle & high school band and orchestra composer for Carl Fischer and FJH Music publishing companies. Forbes has repeatedly won the Dallas Wind Symphony Fanfare Composition Competition and his works have received numerous awards and accolades by U.S. Army Band, Humboldt Brass Festival, and the International Tuba-Euphonium Association. Visit him at http://www.mikeforbesmusic.com
Other works on the program will include several #15 pieces - Brahms' Hungarian Dance No. 15, Jules Mouquet's La Flute de Pan, Op. 15 (fl & pno), Friedrich Burgmuller's Duo in Eb Major, Op. 15 (cl & pno) and Chopin's Nocturne No. 3 in g minor, Op. 15 (pno).
PV will also present their 2017-18 Young Artist Recognition Award Winner at this performance. The award is presented each year to a Bergen County High School student who exemplifies the highest levels of leadership and excellence in music and comes with an honorarium and a chance to perform on one of the ensemble's series concerts.
Advance tickets are $20 - General Admission, $15 - Senior Citizens & Students, $10 - age 12 and under, available at https://opus15.brownpapertickets.com/. At the door: $25 - General Admission, $20 - Student & Senior Citizen and $10 - age 12 & under. For more information, call 201-488-4983 or visit http://www.palisadesvirtuosi.org/.
The Palisades Virtuosi, consisting of flutist Margaret Swinchoski, clarinetist Donald Mokrynski and pianist Ron Levy, is a 501 (c)(3) organization established to promote and enrich the repertoire for flute, clarinet and piano and present concerts that include existing and newly-commissioned repertoire for this configuration (each of their concerts includes a work commissioned by the ensemble), supplemented by solos, duos and larger works featuring guest artists. Volumes One, Two, Three, Four, Five and Six of their New American Masters CD series are available from Albany Records.
Funding for PV's commissioned works program is made possible in part by the New Jersey State Council on the Arts/Department of State, through grant funds administered by the Bergen County Department of Parks, Division of Cultural and Historic Affairs.
More Hot Stories For You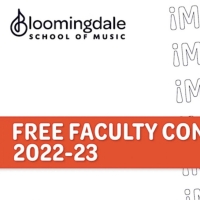 Bloomingdale School Of Music To Present Free Faculty Concert VIRTUOSIC VIOLIN-PIANO COLLABORATION: TWO SONATAS AND A BALLET

November 23, 2022

Bloomingdale School of Music announces December programming for its 2022/23 Free Faculty Concert Series at the David Greer Concert Hall, 323 W. 108th Street, NYC.
---
Bloomingdale School Of Music To Present 2022 Free Holiday Concert, December 9

November 23, 2022

Bloomingdale School of Music announces December programming for its 2022/23 Free Faculty Concert Series at the David Greer Concert Hall, 323 W. 108th Street, NYC.
---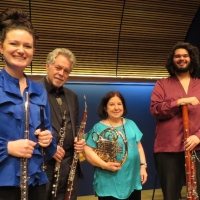 Quintet Of The Americas to Present FESTIVE SOUNDS Concerts In Queens This December

November 23, 2022

Quintet of the Americas will present three Festive Sounds programs of commissions on December 14 at Church-in-the-Gardens, 50 Ascan Ave., Forest Hills, December 17 at Queens Public Library in Jackson Heights, and December 18 at The Center At Maple Grove Cemetery.
---
Colburn School Adds Adrian Dunn And Evan Kuhlmann to Faculty

November 22, 2022

After a two-year hiatus due to COVID-19, choral music returns to the Colburn School under the leadership of singer, composer, and conductor Adrian Dunn, who has been appointed Director of Choral Programs, Community School of Performing Arts. Dunn will direct the Community School's junior and youth choral ensembles, and the Colburn Concert Choir, and work with students ages 5 - 18 in musicianship, vocal technique and ensemble skills.
---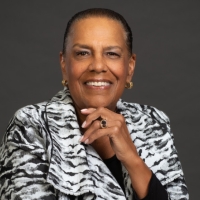 Suncoast Black Arts Collaborative Receives Grant From The Cordelia Lee Beattie Foundation For 2023 'Visions In Black' Initiative

November 22, 2022

Michéle Des Verney Redwine, the founder of the Suncoast Black Arts Collaborative (SBAC), announced that the nonprofit was recently awarded a $10,000 grant from the Cordelia Lee Beattie Foundation.
---