Outskirts Press Packages, March Promotion Make Ebook Publishing Easy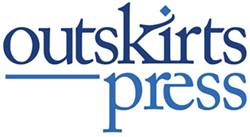 Outskirts Press is making it easier than ever for authors to make the most of a powerful marketing and selling tool:
ebooks
. The Denver-based company, named the No. 1-rated
self-publishing
company by Top Consumer Reviews, not only provides convenient, everyday ebook publishing services but is also offering a monthlong promotion through which self-publishing authors can claim free ebooks on high-profile online bookstores.
With the Outskirts Press ebook promotion in March, there's another good reason to take the leap into ebook publishing now. Throughout the month, authors who purchase the Ultimate, Full-Color or Basic publishing package from Outskirts Press will receive both Amazon Kindle and Barnes & Noble NOOK editions of their book at no charge.
The market share for ebooks grows each year and is projected to account for approximately one-fourth of all book sales in 2018. With Kindle and NOOK ebook services, Outskirts Press provides all the formatting, uploading, distribution and submission needed to publish an author's book according to each online bookstore's electronic publishing requirements. Once these publishing services are complete, the author's book is accessible by millions of ebook readers shopping these markets for their next riveting read.
And the list of reason to publish an ebook goes on:

Ebooks are expected to generate about $20 billion in revenue this year.
Daily sales of ebooks of online retailer Amazon in the U.S. alone stood at more than 517.5 thousand units as of January 2016, with ebooks published by independent publishers accounting for the largest share of this total.
Approximately 94% of American public libraries offer ebooks.
There are no printing costs involved with publishing an ebook, so authors keep a greater share of royalties.
Ebooks are easy to distribute, and ebook listings increase online exposure and boost author search engine rankings.
Authors can easily and inexpensively send ebooks to book reviewers, news media and literary industry contacts without incurring printing costs.
Ebooks are eco-friendly.
For more information about ebook and print publishing and marketing services from Outskirts Press, visit the company at http://www.OutskirtsPress.com.
About Outskirts Press Inc.: Outskirts Press helps authors develop and publish high-quality books by offering exceptional design, printing, publishing, distribution and book marketing services. Top Consumer Reviews ranks Outskirts Press No. 1 because they are passionate about delivering outstanding customer service, affordable pricing, industry-leading royalties, and a team of hands-on, U.S.-based publishing experts. At http://www.outskirtspress.com authors can publish their book, their way, today.
Outskirts Press Inc., 10940 S. Parker Road, #515, Parker, CO 80134
http://outskirtspress.com 1-888-OP-BOOKS
Related Articles View More Books

Stories
More Hot Stories For You