HUGEOrange Now Offers Book Editing, Book Marketing and Book Publishing...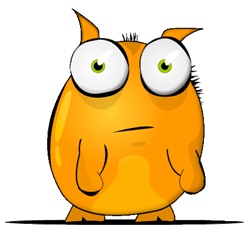 HUGEOrange.com
offers expert, professional-level publishing services to self-publishing authors.
Book Editing
Book Marketing (6 types)
Book Review and Award Badge
Book Formatting
Cover Design
Book Editing
Their book editing is professional grade with editors that work for large publishers. Sample edits are available upon request. They focus on:

Grammar
Punctuation
Sentence structure
Consistency
Pacing
Flow
Redundancy removal
Tenses
Dialog correction
Transitions
Clarity
General improvement
Readability
Their book editors will polish your book for publication and ensure it's at its fullest potential. HUGEOrange's book editing service is affordable and expertly done. Your editor will answer any questions anytime during or after your edit is complete.
Book Marketing
Six types of marketing! They offer book marketing to fit every budget and need.

API Marketing
Marketing Blast
Social Media Management
Tweet Parade
Facebook Group Author Community
Book SEO
Their API marketing can help push a best seller. The system connects Amazon with social media and advertises directly to readers actively searching for similar books. Social media uses demographics to market, but they may or may not be in the market to buy. With HUGEOrange's API system, they market only to active readers looking for books like yours, regardless of their demographics. The results are fantastic, and sales are guaranteed the first day!
Their Marketing Blast is a distribution to book promotion sites and a genre-related blog. Your book gets placed in newsletters, sites and a ton of social media shares. It's an affordable way to get book buzz going.
With the Social Media Management service, they like and follow your target market on your author Twitter and/or Instagram account. This is a great way to keep your social media accounts active and growing with real fans. It's perfect for current and future marketing.
The Tweet Parade service is a traffic driver. HUGEOrange posts several Tweets daily about your book. Each post is unique in text, message, hashtags and links. They follow Twitter's no spam policy. The result? Quality traffic for things like author sites and Amazon.
The Facebook Group Author Community is perfect for authors looking for a forum or public community. They grow the group and give you ownership once complete. You can advertise your book and continue to grow the group with control over advertising and content.
If you need help with keywords and metadata on Amazon, Book SEO is perfect. HUGEOrange scrapes live data to find keywords with high relevancy, high volume and low to mid-competition, giving you a boost in search results.
Book Review
Their publication book review comes complete with distribution marketing and an award badge. The reviews are licensed to be hosted on Amazon's editorial review section on your book's listing page. It's the first review readers will see as they scroll down your page. The award badge is awarded to books with four or more stars (out of six) and can be placed on your cover or used for marketing (or both!).
Feel lucky? HUGEOrange offers free book reviews and they pick a handful of books at random monthly. You can submit your book once a month for a chance at the free review.
Book Formatting
With book formatting, HUGEOrange has the expertise to make your book look great on any size Kindle reader and in any trim level for print. They walk you through the process if you need and aren't finished until you have your book looking the way you want.
Book Cover Design
The book cover design service is affordable and professional. HUGEOrange has an in-house graphic design team which specializes in making book covers pop as both a thumbnail and in print with wrap-around designs. On a budget? They sell premade templates at lower prices. Want unique custom work? They sell graphic design work with unlimited revisions to get your book perfect.
Related Articles View More Books

Stories
More Hot Stories For You