ANGEL/LEGEND: Three Nights Of Floyd Dell Comes to Spit&Vigor 
Performances are February 17 and 18, 2023.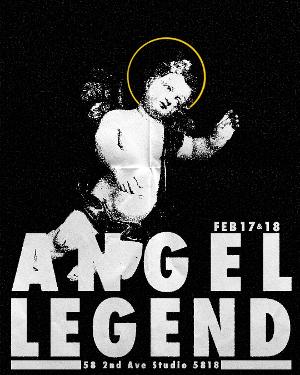 Screwdriver Productions has announced the World premiere of ANGEL/LEGEND, written by Floyd Dell (1887-1968), reimagined by Maximilian Johnsson and Jessica Lausell and directed by Julie Spina.
Performances for this exclusive revival and limited engagement span over the Valentine's day weekend, beginning with an evening show at 7PM on Friday the 17th followed by a matinee at 3PM on Saturday the 18th and a closing show 7PM the same night. The shows take place at Spit&Vigor (58 2nd Ave Studio 5818, Brooklyn, NY 11215).
ANGEL/LEGEND is a collage-play based on work by playwright, novelist and radical journalist Floyd Dell, whose fiction mainly focuses on examining moral and gender politics among American bohemians before and after World War I. Not to mention, love. ANGEL/LEGEND is compiled by excerpts from several of Dell's one act plays, amongst them The Angel Intrudes, King Arthur's Socks and Legend.
The Cast Features Alvin Christmas, Theo Francis, Maximilian Johnsson, Jessica Lausell and Morgan Ruis. Directed by Julie Spina. Executive producer Jacob de Guzman.