BWW Review: MY FAIR LADY at Festival Bruxellons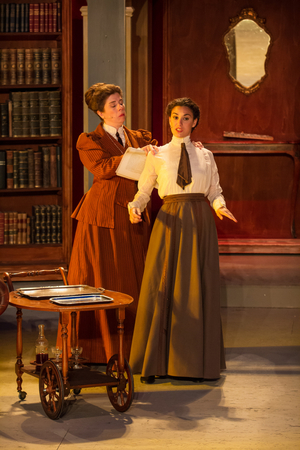 After successful productions of The Sound of Music, Evita, and Sunset Boulevard the three past summers, Festival Bruxellons! is this year presenting Frederick Loewe's and Alan Jay Lerner's musical masterpiece My Fair Lady in a new brilliant French adaptation by Stéphane Laporte, in collaboration with Jack Cooper and Simon Paco, both of whom, as they did Evita and Sunset, directed.
Celebrating the 20th anniversary of the festival, this is a very good choice for Belgian audiences. It brings them the best of Broadway with a French touch, happily enhancing the most politically incorrect aspects of George Bernard Shaw's masterpiece Pygmalion, as adapted by the unrecognized genius that was Alan Jay Lerner. In an age of Disneyfied Broadway and ever-growing political correctness, this new French version boldly shows the most provocative, the most misogynistic, and hence the funniest, aspects of the book, such as when Henry Higgins says, "She's mine, I paid 5 pounds for her!"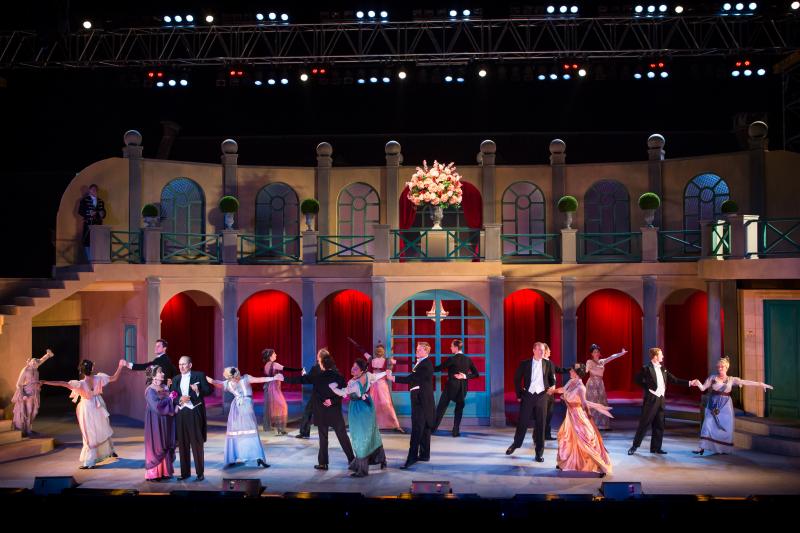 With fewer means than the last Broadway revival, which gave My Fair Lady a visual makeover, this new French-speaking version explores the main character's inner conflict and thus appears even more modern and fresh, especially considering the fact that the show was written in 1957.
Of course, Jack and Simon could not have done it without such a brilliant cast, with Franck Vincent fully at ease as Henry Higgins, a role he was born to play, and the amazing Marina Pangos, deftly registering all the layers of the character of Eliza Doolittle's journey from rags to riches. Clearly a star is born this year in Brussels, as witnessed by the standing ovation for Marina, who takes her bows in the beautiful setting of the open-air theater at Karreveld Castle, a venue only marred by its uncomfortable tiny plastic chairs, particularly ill-suited for a three-hour musical whose every minute you want to enjoy.
Even more so than in last year's Sunset, the whole cast is close to perfect, with Bruxellons! veteran Daniel Hanssens, an irresistible Alfred P. Doolittle, and Janine Godinas, a delightful Mrs. Higgins. Only Samuel Soulie lacks a bit of charisma as Freddy Eynsford-Hill (admittedly not the easiest part to play). The ensemble also works wonders, impeccably drilled by choreographer Kylian Campbel, who manages to infuse more dancing in this My Fair Lady than there regularly is.
While minimalist, the sets by Francesco Deleo work well and the costumes by Béatrice Guilleaume are up to the task of standing in for the work of the great Cecil Beaton, especially in the Ascot scene, which is made funnier by a certain feather in Eliza's hat! the 16-piece orchestra conducted also does justice to Loewe's immortally lush music.
There have been several French adaptations of My Fair Lady in the past, but only for touring productions. This one is by far the best and should transfer to Paris, where the show has only been seen in English, notably at Chatelet Theater in 2010 and 2011.
Long live Bruxellons! and many thanks again to Jack Cooper and Simon Paco and their team for bringing out the overdue début of real musical theater in French in Brussels. This not-to-missed production will run until September 7th.