Marianka Swain
Marianka Swain is the UK Editor-in-chief of BroadwayWorld. A London-based theatre critic and arts journalist, she also contributes to several other outlets, including the Ham & High and Islington Gazette newspapers, Dancing Times magazine and theartsdesk. You can find more of her work at www.mkmswain.com or follow her on Twitter @mkmswain
MOST POPULAR ARTICLES
LAST 30 DAYS
Sam Tutty Talks DEAR EVAN HANSEN
Posted: Jan. 3, 2020


ENDGAME Leads January's Top 10 New London Shows
Posted: Dec. 28, 2019


BWW Review: LES MISERABLES, Sondheim Theatre
Posted: Jan. 16, 2020


LAST 365 DAYS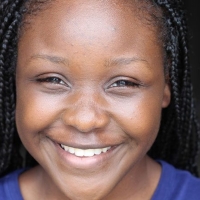 'Homophobic' Actress Dropped From THE COLOR PURPLE Plans To Sue
Posted: Sep. 29, 2019


Sam Tutty Talks DEAR EVAN HANSEN
Posted: Jan. 3, 2020


ALL MY SONS Leads April's Top 10 New London Shows
Posted: Mar. 31, 2019


The West End Cast Talk Hit Musical SIX
Posted: Feb. 19, 2019


CYRANO DE BERGERAC Leads December's Top 10 New London Shows
Posted: Nov. 25, 2019


BWW Review: 9 TO 5 THE MUSICAL, Savoy Theatre
Posted: Feb. 17, 2019


Full Cast Announced For RICHARD II at House of Commons and Arcola Theatre

March 31, 2016

Full casting has been announced for RICHARD II at the House of Commons and Arcola Theatre. Jack Gamble and Quentin Beroud's production relocates the action to 21st-century Westminster, where it opens on the 400th anniversary of Shakespeare's death. This is the first ever performance of a Shakespeare play in the Palace of Westminster, with only 100 tickets available for the one-off performance on St George's Day (April 23).
---
Take Five! Spend Your Tea Break with Imelda Staunton

March 30, 2016

Jonathan Kent's triumphant revival of GYPSY, starring Imelda Staunton as an indelible Momma Rose, leads the way at this Sunday's Olivier Awards with eight nominations. Staunton is hot favourite to pick up Best Actress in a Musical for her lauded performance, which fuelled hit runs at Chichester Festival Theatre and London's Savoy, as well as a BBC broadcast. Gypsy also scored Olivier nominations for Best Musical Revival, Kent's direction, Stephen Mear's choreography, Mark Henderson's lighting, and Lara Pulver, Dan Burton and Peter Davison in supporting roles.
---
Photo Flash: First Look at Mark Curry as The Wizard in the West End's WICKED

March 29, 2016

West End musical phenomenon WICKED, which tells the incredible untold story of the Witches of Oz, has released the first pictures of Mark Curry as The Wizard. Actor and presenter Curry took over the role on March 25, alongside Emma Hatton (Elphaba), Savannah Stevenson (Glinda), Oliver Savile (Fiyero), Liza Sadovy (Madame Morrible), Sean Kearns (Doctor Dillamond), Daniel Hope (Boq) and Katie Rowley Jones (Nessarose).
---
Photo Flash: First Production Images Released of James Norton and Kate Fleetwood in BUG at Found111

March 28, 2016

James Norton and Kate Fleetwood star in BUG, the tense and blackly comic play from award-winning writer Tracy Letts (August Osage County, Killer Joe) at Found111. Bug, which celebrates its 20th anniversary this year, is a taut exploration of two people on the edge, where the lines between reality and delusions become blurred.
---
Take Five! Spend Your Good Friday with Glenn Close

March 25, 2016

The great Glenn Close reprises the iconic role of Norma Desmond in SUNSET BOULEVARD in a semi-staged English National Opera production at London Coliseum from next week. Lonny Price directs the strictly limited run of 43 performances, which begins on April 1 and closes May 7. The cast also includes Michael Xavier, Siobhan Dillon, Fred Johanson, Anna Woodside, Emily Bull, Julian Forsyth, Mark Goldthorp, Fenton Gray, Haydn Oakley and James Paterson.
---
Photo Flash: PEOPLE, PLACES & THINGS Opens In The West End

March 24, 2016

Transferring to the West End after a sell-out National Theatre run, Duncan Macmillan's PEOPLE, PLACES & THINGS opened last night at Wyndham's Theatre. Directed by Jeremy Herrin, the show is a collaboration between the National and Headlong. It's recently extended its run and is now booking to June 18.
---
Matt Gillett To Play The Childcatcher In CHITTY CHITTY BANG BANG UK Tour

March 23, 2016

Music & Lyrics and West Yorkshire Playhouse have announced that Matt Gillett will take the role of The Childcatcher in the much-loved Sherman Brothers musical CHITTY CHITTY BANG BANG, which is touring across the UK and Ireland until February 2017. Matt was already a part of the ensemble when the producers discovered his talent for playing this iconic role. John Stalker, Executive Producer of Music & Lyrics, said: 'We are delighted to offer Matt this starring role having understudied the part of The Childcatcher since the beginning of the show in Leeds. Matt's performance will have everyone on the edge of their seats!' Martin Kemp, who currently plays The Childcatcher, leaves the production on April 24 and Matt will be taking over the role from May 4 in Milton Keynes.
---
Ria Jones and Ceri Dupree's Musical Revue MISS-LEADING LADIES Gets UK Tour

March 22, 2016

Following a sell-out London run last year, spectacular musical revue MISS-LEADING LADIES is set for a UK tour in May and June. Ria Jones and Ceri Dupree star in this stunning celebration of some of the greatest grande dames of stage and screen, from Ethel Merman to Doris Day, Marlene Dietrich to Danny La Rue - with the musical sisters adding their own unique family twist to proceedings.
---
Innovative Multi-installation Dance Show NO BODY To Premiere At Sadler's Wells In June

March 21, 2016

In an unprecedented exploration of lighting, sound and projection, Sadler's Wells presents the world premiere of NO BODY on June 7-12. Turning the theatre's building inside out, this multisensory installation experience brings together the essential elements of dance performance, but without the physical presence of dancers. The evening features specially commissioned works by the leading composers, lighting designers, filmmakers and other artists who bring dance to life.
---
Photo Flash: Kenneth Branagh and Rob Brydon's THE PAINKILLER Opens at Garrick Theatre

March 18, 2016

Last night, Kenneth Branagh and Rob Brydon opened in THE PAINKILLER at Garrick Theatre, the fourth production in Branagh's resident season. The pair last joined forces for Sean Foley's adaptation of Francis Veber's classic French farce at the Lyric, Belfast in 2011. They're joined in the Garrick production by Claudie Blakley, Marcus Fraser, Mark Hadfield and Alex Macqueen, and the show runs until April 30. For more information or to buy tickets, visit www.branaghtheatre.com
---
New Dance Adaptation of Children's Classic PINOCCHIO Embarks on UK Tour In August

March 17, 2016

This autumn, award-winning choreographer Jasmin Vardimon will create a brand new adaptation of classic fairy tale PINOCCHIO. Based on the original book by Collodi and performed by Vardimon's multi-talented dancers, Pinocchio will bring to life the famous marionette as he embarks on a fantastic journey to become a human boy.
---
Georgia May Foote To Play Holly Golightly in UK Tour of BREAKFAST AT TIFFANY'S

March 16, 2016

Georgia May Foote will play the role of Holly Golightly in the UK tour of BREAKFAST AT TIFFANY'S from September 19 to November 19. She will be sharing the role with Pixie Lott and Emily Atack, whose dates have been announced previously.
---
Debra Stephenson and Mark Dolan Performing At New Brighton Fringe Comedy and Cabaret Venue Republic

March 15, 2016

This year's Brighton Fringe will play host to a brand new seaside venue, Republic, a magnificent 500-seat Spiegeltent which brings with it a scintillating (and titillating) programme of comedy, cabaret, food, drink and merriment.
---
Ballroom Dancing Play KISS ME QUICKSTEP Comes To Stephen Joseph Theatre, Scarborough

March 14, 2016

The New Vic Theatre and Oldham Coliseum Theatre's world-premiere production of Kiss Me Quickstep, the new play by Amanda Whittington, comes to the Stephen Joseph Theatre next month. Directed by New Vic Artistic Director Theresa Heskins, this piece looks at the real lives behind the fixed smiles and fake tan of the world of ballroom dance.
---
Punchdrunk Launches Immersive Theatre In Care Homes With GREENHIVE GREEN

March 11, 2016

Internationally renowned theatre company Punchdrunk has announced a ground-breaking Artists Residencies in Care Homes programme. Supported by intergenerational arts specialists Magic Me, the company brings its signature immersive practice to Greenhive Green, an award-winning care home run by Anchor in Peckham, south London.
---
Carrie Hope Fletcher and Shaun Williamson Join Touring Cast of CHITTY CHITTY BANG BANG

March 10, 2016

Further casting has been announced for the Music & Lyrics Limited and West Yorkshire Playhouse production of the much-loved Sherman Brothers musical CHITTY CHITTY BANG BANG. From May 4 until 2 October 2, Carrie Hope Fletcher (Les Miserables, War of the Worlds) will play Truly Scrumptious, and from May 4 until August 21, Shaun Williamson (The Railway Children, EastEnders) will play Lord Scrumptious/Baron Bomburst. Phill Jupitus (The Producers, Hairspray), who currently plays the roles of Lord Scrumptious and Baron Bomburst, returns to the show from August 24.
---
Danny Lee Wynter, Tom Varey & Joseph Quinn Lead Jean Genet's DEATHWATCH at the Print Room

March 9, 2016

The full cast is announced for the final production in the Coronet's spring season, DEATHWATCH, from April 11 to May 7. This new Print Room production of Jean Genet's powerful and provocative first play, in a translation by David Rudkin, marks its first major revival in almost 30 years. Deathwatch stars Danny Lee Wynter, Joseph Quinn, Tom Varey and Emma Naomi, and is directed by Geraldine Alexander, who received critical acclaim for the direction of her own play, Amygdala, at The Print Room's former space in 2013. The Coronet is also working with playwright David Rudkin on complementary activity around the production.
---
Photo Flash: In Rehearsal for simple8's DON'T SLEEP THERE ARE SNAKES at Park Theatre

March 8, 2016

simple8, the critically-acclaimed ensemble based theatre company - winners of the 2015 Peter Brook / Empty Space Awards - will make their Park Theatre debut with the world premiere of a new play by Sebastian Armesto and Dudley Hinton. DON'T SLEEP THERE ARE SNAKES, based on the true story and book by linguist, author and academic, Daniel Everett, will play at Park Theatre on March 22-April 23.
---
DON'T MISS: Florian Zeller's The Truth Leads This Week's Top 10 New London Shows, March 7 2016

March 7, 2016

London is never short of theatre temptations, whether splashy West End shows, epic dramas or bold fringe offerings. From Florian Zeller's latest to Branagh farce and a new atomic musical, here are some of this week's most eye-catching openings. Don't forget to check back for BroadwayWorld's reviews, and if you need more ticket-booking inspiration, here is last week's round-up.
---
Imelda Staunton, Benedict Cumberbatch and Mark Rylance Featured in New Book CURTAIN CALL: A YEAR BACKSTAGE IN LONDON THEATRE

March 4, 2016

Curtain Call has announced the publication of their inaugural book, which boasts never before seen photography from nearly 60 London theatre productions in 2015/16. CURTAIN CALL: A YEAR BACKSTAGE IN LONDON THEATRE, created by photographer Matt Humphrey and actor/director John Schwab, features an extraordinary collection of fly-on-the-wall backstage images, offering glimpses of big names like Benedict Cumberbatch, Nicole Kidman, Mark Rylance, Imelda Staunton, Kristin Scott Thomas, Mark Strong and Damian Lewis. Inspired by the 40th anniversary of the Olivier Awards, it's the first in a planned series of photography books.
---
44
...