William Statham - Page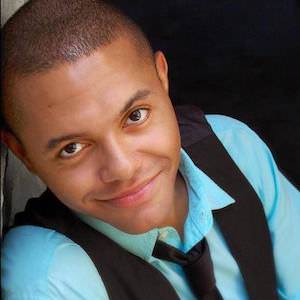 William Cortez-Statham is a theatrical writer and administrator living in New York City. He has previously performed all over the country as well as in cabaret and Off-Broadway. His more recent favorite theatrical books are Fosse by Sam Wasson, Finishing The Hat by Stephen Sondheim and The Untold Stories of Broadway Volumes by Jennifer Ashley Tepper. Currently, William is a theatrical administrator working in the theatrical fields of marketing and producing. His passion is writing for and about the theatre.
MOST POPULAR ARTICLES
LAST 30 DAYS
LAST 365 DAYS
BWW Review: RAY BOLGER: MORE THAN A SCARECROW by Holly Van Leuven

May 7, 2019

A review of premiere biographer Holly Van Leuven's Ray Bolger: More Than A Scarecrow, chronicling the life of one of entertainment's most iconic men of stage and screen.
---
BWW Review: DRAMA HIGH Teaches Success In Life

March 1, 2019

Drama High tells real-life story of drama teacher Lou Volpe and his lifecareer successes at Harry S. Truman High School.
---
BWW Review: Kenny Leon Reminds Us: Take You With You Wherever You Go

February 11, 2019

Few directors working today can honestly say that their careers span so many genres of the entertainment industry. Live television. Theatre. The list goes on and on. But Tony Award-winner Kenny Leon can easily claim such an honor. With a resume spanning three decades, Leon has more than proven his place as one of the American theatre's most preeminent and prolific directors. Most recently represented on Broadway with his acclaimed production of American Son (starring Kerry Washington and Steven Pasquale and soon to be filmed for an upcoming release on Netflix), Leon has proved time and again to be a director for a new generation, impressing upon his audiences the importance of racial matters in our country. And now, he humbly shares his success in a memoir entitled Take You Wherever You Go (released in 2018 from Grand Central Publishing), in which he shares his deep passion for directing through the lens of his humble upbringings in Tallahassee and St. Petersburg, Florida.
---