Tina Wargo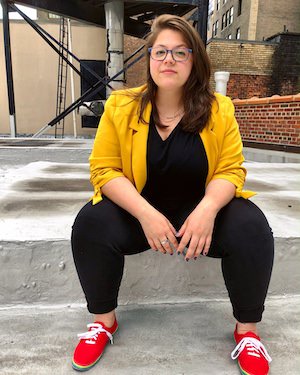 Tina is a queer writer living in Brooklyn, who uses Google mostly to image search 45-year-old women in suits, and Twitter mostly to report on her findings. She has a deep obsession with narrative, a framed CAROL poster, and a degree in film, which she uses mainly to explain the existence of both. Follow her: @tinawargz.
BWW Review: Lesli Margherita's RULE Shines Bright Like A Diamond

August 11, 2019

Once upon a time (last night at 7PM), in a kingdom far, far away (The Green Room 42, which, to be fair, seems far, farther away than it actually is), a fair maiden gathered the townsfolk for a night of song and dance, takedowns of Twitter trolls, fantastic wig-ography, laughs galore, moments of poignancy, and ultimately, a 70-minute, oft-repeated but much-needed reminder to celebrate autonomy, own our weirdness, and honor our inner queens.
---