Timoth David Copney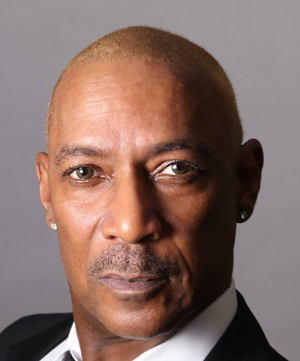 Timoth David Copney has decades of experience in theatre. A classically trained dancer, he is a veteran of several Equity tours, a Canadian television series, and has worked on more than 50 productions in the Baltimore area as a dancer, director, choreographer, singer, and actor. He is the former theatre columnist for Baltimore Gay Life Magazine, a former writer for DC Metro Theatre Arts, and the former Vice President of the Baltimore Theatre Alliance. He was the Artistic Director of Liberty Showcase Theatre and has been a member of several local theatre boards. He currently is the chair of the board of directors of the Baltimore Playwrights Festival.
BWW Review: FIVE WOMEN WEARING THE SAME DRESS at Audrey Herman's Spotlighters Theatre

May 31, 2022

Five wise-cracking southern belles come to know way more about each other than they intended as bridesmaids.
---
BWW Review: AIN'T TOO PROUD at The Hippodrome

May 4, 2022

For audience members of a certain age (like moi), jukebox musicals are much more than an evening's entertainment. Sometimes they are a Soul Train dance down the days of our youth. Such is the case with Ain't Too Proud, The Life and Times of The Temptations. Now playing in Baltimore at the Hippodrome, it is nothing short of spectacular.
---
BWW Review: PRETTY WOMAN at The Hippodrome

April 6, 2022

Pretty Woman, The Musical has shimmered onto the stage at Baltimore's Hippodrome and landed squarely on it's Jimmy Choo'd feet. A bold and brassy tune fest, it's an homage to the 1990 film starring Julia Roberts and Richard Gere and this version's cast is definitely up to the inevitable comparisons.
---
BWW Review: DEAR EVAN HANSEN at The Hippodrome

March 16, 2022

Because good theatre not only makes you feel the feels.
---
BWW Review: A RAISIN IN THE SUN at Chesapeake Shakespeare Company

February 8, 2022

...it is as fine a theatrical treatment of this oft-produced - not though not oft enough - play as I've ever seen
---
BWW Review: A CHRISTMAS CAROL AT CHESAPEAKE SHAKESPEARE COMPANY at Chesapeake Shakespeare Company

December 6, 2021

God bless us everyone for this lovely start to the Holiday Season of theatre
---
BWW Review: JESUS CHRIST SUPERSTAR at Players On Air

December 6, 2021

What's the buzz? Lemme tell you what was a'happenin' last weekend at the performing arts space in the old North Carroll High School in Hampstead. Players On Air presented a revival of Andrew Lloyd Weber's Jesus Christ Superstar and those hallowed halls were rockin!
---
---