Student Blogger: Izzy Betz - Page
MOST POPULAR ARTICLES
LAST 30 DAYS
BWW Blog: Journaling 101 - 5 Easy Steps to Start Your Own Journal
Posted: Jan. 18, 2021


LAST 365 DAYS
BWW Blog: High School Theatre During Covid-19: An Interview With My Classmates
Posted: Dec. 14, 2020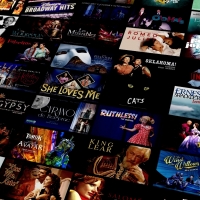 BWW Blog: The Best Theatrical/Musical Content On Streaming Services
Posted: Oct. 14, 2020


BWW Blog: Journaling 101 - 5 Easy Steps to Start Your Own Journal
Posted: Jan. 18, 2021


BWW Blog: Are Jukebox Musicals Taking Over Broadway? A Reaction to the 2020 Tony Award Nominations
Posted: Oct. 20, 2020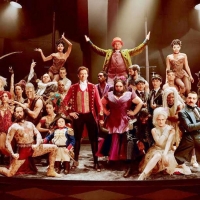 BWW Blog: My Broadway Wishlist - Movies I Would Love To See Onstage
Posted: Nov. 9, 2020


BWW Blog: Journaling 101 - 5 Easy Steps to Start Your Own Journal

January 18, 2021

Journaling is not for everyone, but if you haven't tried it yet, get a new notebook and some pens. If you don't try it, you will never know what you are missing.
---
BWW Blog: High School Theatre During Covid-19: An Interview With My Classmates

December 14, 2020

THANK YOU to Rachel and Heather for answering my questions about High School Theatre during the Covid 19 Pandemic.
---
BWW Blog: My Broadway Wishlist - Movies I Would Love To See Onstage

November 9, 2020

From Mean Girls to SpongeBob the Musical, we have seen so many amazing movies and TV shows adapted for the stage
---
BWW Blog: Are Jukebox Musicals Taking Over Broadway? A Reaction to the 2020 Tony Award Nominations

October 20, 2020

Right off the bat, I will say that this is going to be the most interesting Tony Awards ever.
---
BWW Blog: The Best Theatrical/Musical Content On Streaming Services

October 14, 2020

I am here with my first BWW Blog Post to share with you all the best theatrical/musical content available right at your fingertips!
---