Shane Morgan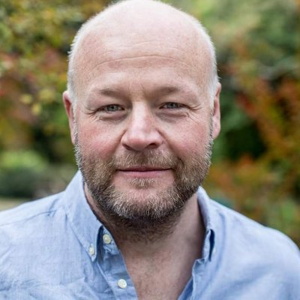 Shane Morgan is a writer, director, producer and facilitator.
​He trained at the Royal Welsh College of Music and Drama and completed his Masters at Chichester University.
He is Director of RoughHouse Theatre and Associate Director of the Rondo Theatre, Bath.
His work includes stage adaptations of the Nick Hornby short story NippleJesus and the Daniel Wallace novel Mr. Sebastian and the Negro Magician under the title Henry Walker and the Wheel of Death.
As director, his recent credits include The Tenant of Wildfell Hall, Hands Up For Jonny Wilkinson's Right Boot, When The Eye Has Gone and The Long Walk Back.
​He is a regular contributor to BBC Radio Bristol, Bristol 24/7 and Broadway World UK and is a syndicated writer for My Theatre Mates.
MOST POPULAR ARTICLES
LAST 365 DAYS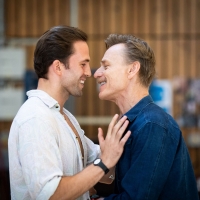 Dino Fetscher Talks THE NORMAL HEART at the National Theatre
Posted: Sep. 20, 2021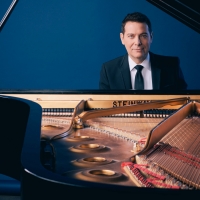 BWW Interview: Michael Feinstein on his UK Tour and The Great American Songbook
Posted: Oct. 22, 2021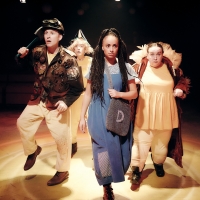 BWW Review: OZ, Tobacco Factory Theatres
Posted: Dec. 17, 2021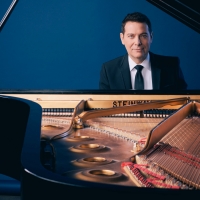 BWW Review: MICHAEL FEINSTEIN, St George's Bristol
Posted: Oct. 25, 2021


BWW Review: OZ, Tobacco Factory Theatres

December 17, 2021

This year, Pins and Needles Productions, in league with Bristol's Tobacco Factory Theatre makes a reliably bold move by taking something familiar and confounding expectations every step of the way.
---
BWW Review: MICHAEL FEINSTEIN, St George's Bristol

October 25, 2021

The Great American Songbook is a constantly evolving canon that arguably spans almost 100 years of music. It is a collection that includes work by some of the greats of the music industry spanning decades but also genres. No one has encountered as many artists, pieces of music or indeed understands the collection quite like Michael Feinstein.
---
BWW Interview: Michael Feinstein on his UK Tour and The Great American Songbook

October 22, 2021

The Great American Songbook is an exhaustive, evolving canon of standards that includes work by the likes of Cole Porter, Jerome Kern, George Gershwin and Richard Rogers. Tony Bennett called the work, "the best popular music ever composed." Music held in such high regard could have no finer ambassador than Michael Feinstein.
---
BWW Interview: Dino Fetscher Talks THE NORMAL HEART at the National Theatre

September 20, 2021

Writer and activist Susan Sontag once famously referred to Larry Kramer as 'one of America's most valuable troublemakers.' His play The Normal Heart is now being revived at the National Theatre.
---
BWW Review: ANGELA, Online

March 26, 2021

The act of story telling is always a selfless undertaking. Putting words to stories that are fact or fiction should always be an authentic process. Not only is Mark Ravenhill's 'Angela' deeply personal, it also comes steeped in love as an act of unflinching generosity.
---
BWW Review: THE POLTERGEIST, Southwark Playhouse

November 21, 2020

Playwright Philip Ridley is known for his menace, his verbal gymnastics and the bleak lens through which he observes the world his characters inhabit. There can be no better set of tools or writer to implement them when it comes to a painfully uncomfortable family birthday that unearths childhood stories, family friends and a box of painkillers.
---
BWW Review: A MIDSUMMER NIGHT'S DREAM, Bridge Theatre via National Theatre At Home

June 25, 2020

Hytner has capitalised on the success of his Julius Caesar the year before by placing his audience at the centre of the action. By creating a magical mosh pit in the heart of the Bridge, his production, along with Bunny Christie's beautiful design, brings out some of the very best of Shakespeare's hugely popular comedy.
---
BWW Review: SHOE LADY, BBC Radio 4

June 21, 2020

When EV Crowe wrote Shoe Lady for the Royal Court, little did she know that a pandemic would force Vicky Featherstone's production to close early. It's also probable that she didn't predict a mid-run meltdown would transform so seamlessly into a brilliantly dystopian, Alice in Wonderland-esque radio drama.
---
BWW Review: ADVENTURES WITH THE PAINTED PEOPLE, Pitlochry Festival Theatre, BBC Radio 3

June 7, 2020

Theatre is a powerful being, so much so that when a pandemic closes one door, the creative team behind BBC Radio 3's Adventures With The Painted People blasts open another one with a world premiere that will fill the heart of anyone within hearing distance.
---
BWW Review: CORIOLANUS, National Theatre At Home

June 4, 2020

To take a play as epic in scale as Coriolanus and find a natural home within the intimacy of London's Donmar Warehouse take a skill and lightness of touch that is not only rare but all so often missed. Director Josie Rouke has sliced through a lot of the sound and most of the fury to get to the very heart of Shakespeare's tragedy.
---
BWW Review: THIS HOUSE, National Theatre At Home

May 28, 2020

Legend has it that the distance between the front bench of the Government and that of Her Majesty's Opposition is the length of two swords tip to tip. Given that weapons have been banned from the House for centuries, writer James Graham has had to rely on good old-fashioned political fisticuffs for This House.
---
BWW Review: I and You, Hampstead Theatre via Instagram

March 25, 2020

In our current enforced state of isolation thanks to the nationwide lockdown, creatives across the country have been engaged in a tornado of generosity sharing their existing work on line and producing theatre at home. One such giver is London's Hampstead Theatre who have released their 2018 production of Lauren Gunderson's I and You starring Maisie Williams and Zach Wyatt via Instagram for a limited period of time.
---
BWW Review: RETURN TO HEAVEN, Tobacco Factory Theatres Bristol

February 6, 2020

A post-apocalyptic road warrior, an astronaut and a shark walk into a bara??
---
BWW Review: RENDEZVOUS WITH MARLENE, St. George's, Bristol

January 31, 2020

Rendezvous with Marlene started with a letter. A young Ute Lemper explodes onto the French stage playing Sally Bowles in Cabaret and the next day the French press proclaimed her, a?oeLa nouvelle Marlene!a??.
---
BWW Review: THE POLITICAL HISTORY OF SMACK AND CRACK, Bristol Old Vic

January 23, 2020

In large part, Ed Edwards' class A drug odyssey The Political History of Smack and Crack does what it says on the tin. Steeped in social and political commentary, Edwards' piece steers us through the bumpy ride of addiction, from hospital room to street corner via a constitutional polemic that aims straight at the heart of the UK during the heights of Thatcherism.
---
BWW Review: EXTRAORDINARY WALL (OF SILENCE), Bristol Old Vic

October 11, 2019

1880 was something of a watershed moment in the history of the Deaf community. It was during a conference in Milan that it was decreed the oral method of instruction for the deaf was the way forward thereby setting in stone a method that would last for nearly 100 years and define what it was to be deaf to the detriment of those who were deaf.
---
BWW Review: PRIDE AND PREJUDICE* (*SORT OF), Bristol Old Vic

September 14, 2019

It is a truth, universally acknowledged, that if you produce Jane Austen, especially in the South-West, then it is to be as authentic, as earnest and as close to traditional BBC magnificence as possible. Then along came Tron Theatre Company and Blood of the Young and shredded that truth until it was nothing more than dust.
---